This spring, Pratt launches its 2022 edition of Research Open House (ROH), organized by the Office of Research and Strategic Partnerships in the Provost's Office. This marks five years of welcoming the public to discover the groundbreaking research being conducted by students, faculty, staff, and alumni from across disciplines. Since debuting in 2018, ROH has showcased the breadth and depth of research at Pratt, from sustainability to the preservation of heritage, often involving collaboration beyond campus with local industry, government groups, and other educational institutions.
"On the fifth year anniversary of Research Open House, we're thrilled to look back on five years of celebrating research, while looking forward to the bright future of our community, especially as construction continues at the Research Yard, our new dedicated research facility located in the Brooklyn Navy Yard," said Allison Druin, associate provost for research and strategic partnerships. "We couldn't be more proud of the work accomplished by our faculty, staff, students, and alumni or more excited for the possibilities ahead."
Five Years of Impactful Research
ROH offers a window into the interdisciplinary research ecosystem at Pratt. Previous years have featured hundreds of diverse projects, and many have grown and evolved. To celebrate five years of ROH, here are five research projects at Pratt that continue to have an impact.
Created by Ariane Lourie Harrison, visiting associate professor in Graduate Architecture and Urban Design (GAUD), the Pollinators Pavilion started in 2018 as a field station and educational tool that is both a habitat and monitoring station for solitary bees. A prototype was installed in the Hudson Valley, and last summer, a slice of a pavilion was erected on Governors Island. Later this year, a "hempcrete" version of the Pollinators Pavilion will be built in partnership with the Bee Conservancy on Governors Island. The project has enhanced its support of biodiversity through artificial intelligence (AI) in its data collection. Developed from databases at the American Museum of Natural History, Huck Institutes of the Life Sciences Center for Pollinator Research and Frost Entomological Museum at Penn State, and iNaturalist, the project's AI model offers a no-kill method for preliminary insect identification of a family rather than species. More data and monitoring this year are increasing the accuracy of this AI model.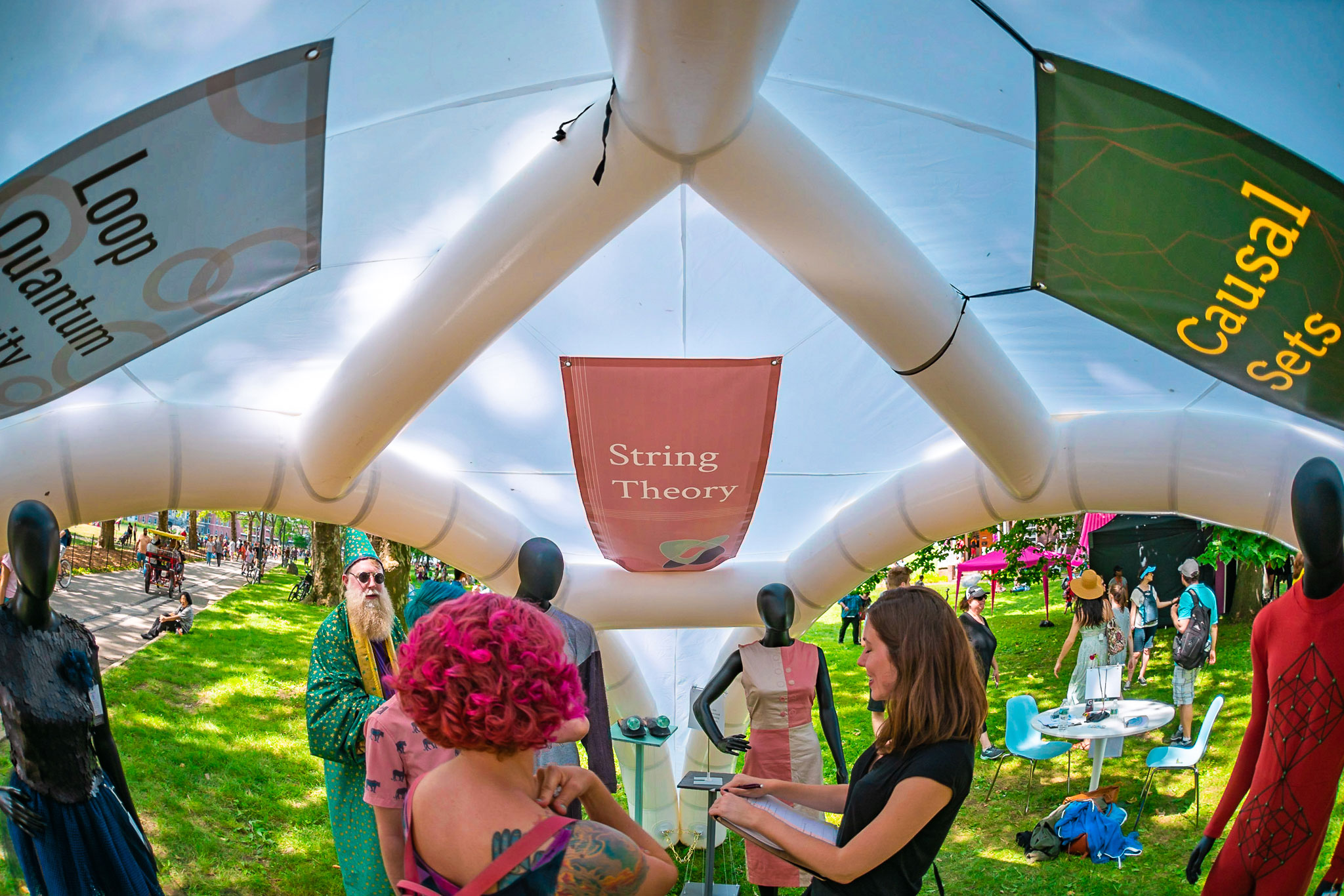 The Pollinators Pavilion also collaborated with another research project at Pratt—Guerilla Science—on a 2021 communicating climate science course on Governors Island for scientists and creative professionals. Guerilla Science is expanding ideas around research using public engagement with art, music, and play to involve people in STEM ideas. Led by Mark Rosin, associate professor of math and science, the project offers unexpected experiences with science, from interventions at cultural festivals to hands-on workshops. Each of these has approached knowledge sharing in a participatory way.
In Kingston, New York, the Pratt Creative Xchange has involved area designers and makers in an internship program for local students. Kingston was selected based on research into its manufacturing history and its current community of artisans. From May 2018 to May 2019, its team, which included an interdisciplinary group of Pratt faculty and students, worked with Kingston students in a learning and exhibition space. They provided hands-on experience with making to empower the high school students to pursue creative careers. The Pratt Creative Xchange is looking ahead to more opportunities in Kingston or other cities and towns to further promote the possibilities for creative career paths.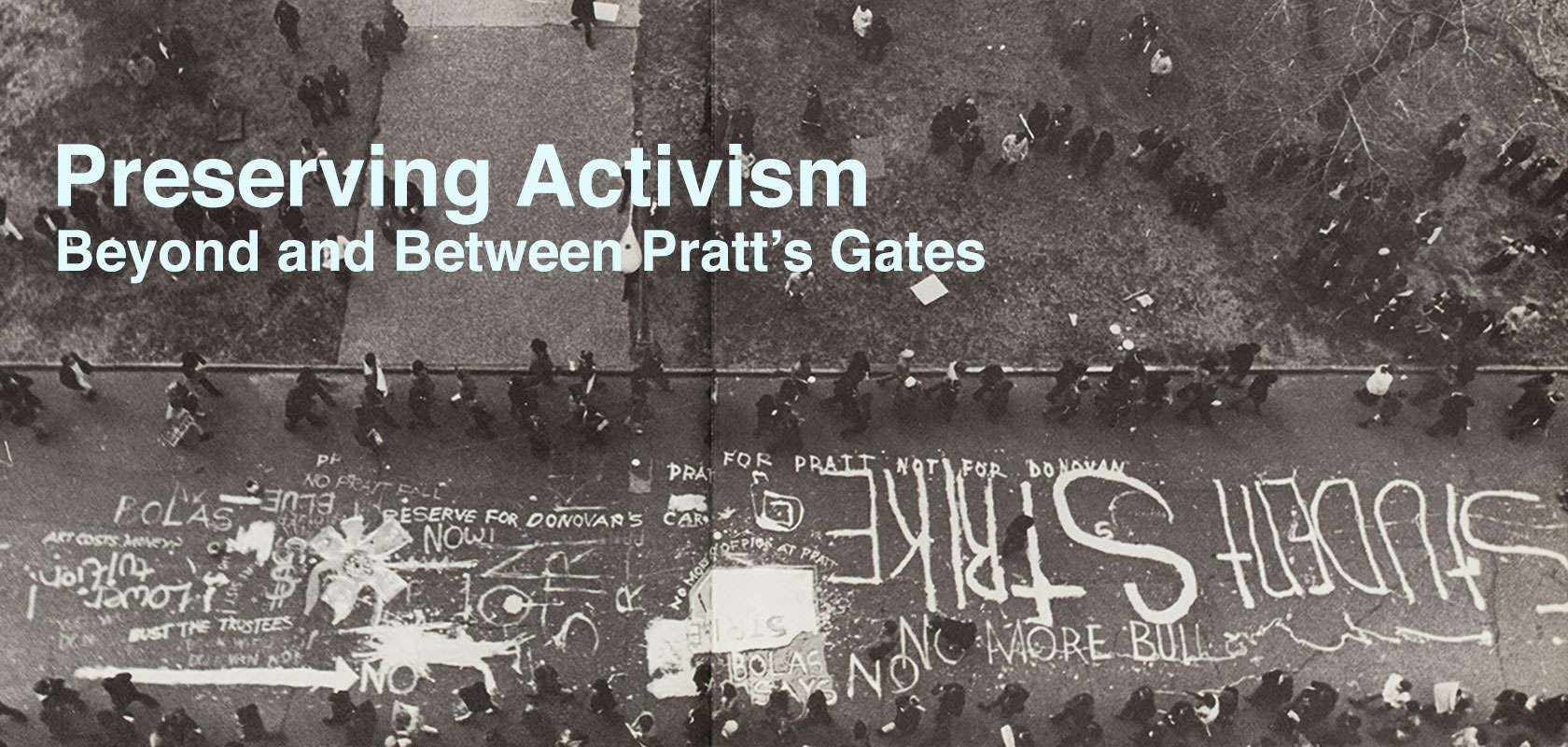 "Preserving Activism Beyond and Between Pratt's Gates" initiated in 2019 engages with archival research and oral histories to examine Pratt's relationship to the social movements that shaped the school and its community from its 1887 founding to the present. This has included connecting Pratt's Black student activists of the 1970s to those on campus today and sharing a legacy of activism through an online resource. This spring, the project, which involves faculty, students, and staff from the School of Art, School of Design, School of Architecture, and Pratt Libraries, is collaborating with the Myrtle Avenue Brooklyn Partnership on an installation in Myrtle Avenue storefronts.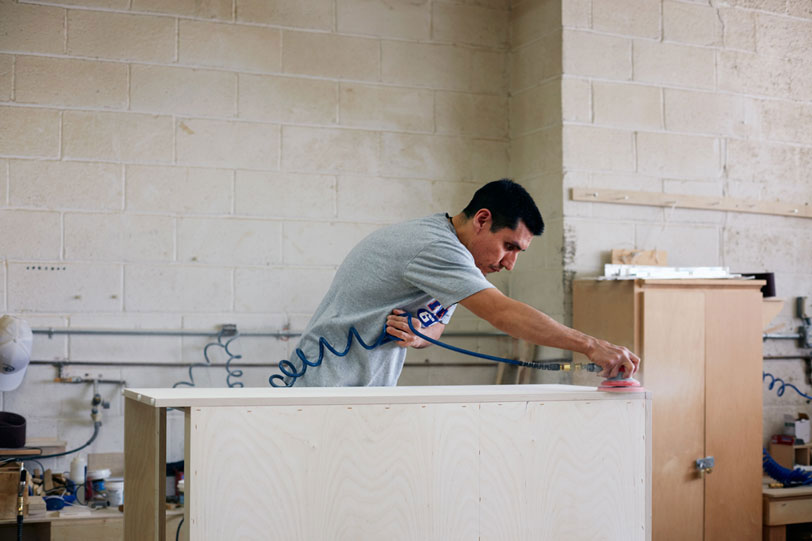 In the 2020 ROH, the Pratt Center for Community Development showcased its initiative Made in NYC which supports local manufacturers and makers by connecting them with marketing and branding resources, community networking, and skills-building opportunities. Beyond their work in the local manufacturing sector, the Pratt Center advocates for affordable and healthy living environments. Since 2009, the Pratt Center has used research to promote the reduction of energy consumption and costs, improvement of indoor air quality, and preservation of affordable housing through partnerships with community-based groups. This year, the Pratt Center and community partners Cypress Hills Local Development Corporation, IMPACCT Brooklyn, and Kinetic Communities Consulting were selected to receive $1,942,500 for an Affordable Small Home Sustainability Initiative to preserve affordable housing for 600 Brooklyn residents.
Exploring What's New in 2022
This year, ROH will share more of these innovative projects. They include a tool kit by Robert Adrianne Gomez, MS City and Regional Planning '21, that lets a community design its streets through collaborative design, as well as a multigenerational active streets project for Jackson Heights by Hannah Berkin-Harper, visiting assistant professor of industrial design, in partnership with the nonprofit Street Lab.
They highlight the range of design work at Pratt, such as a project by Amanda Huynh, assistant professor of industrial design, encouraging children to come together through physical prototyping, even in a time of virtual learning. Selin Miskavi, BID '22, designed an adaptive cutting board for cooks who have less mobility or strength in one hand.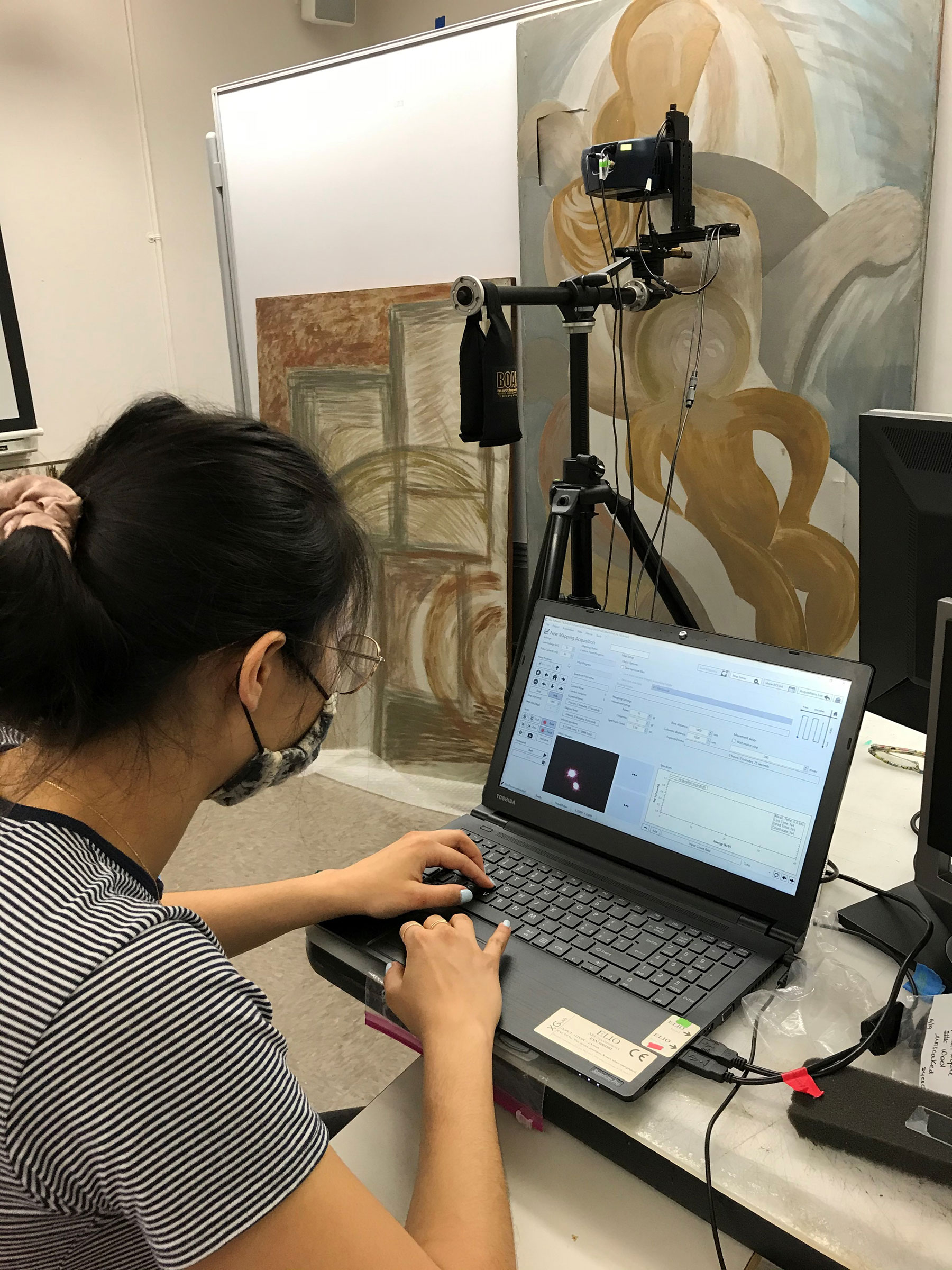 Other projects apply inventive techniques to conservation and art history, such as Professor of Math and Science Eleonora Del Federico's investigation into early 20th century paintings through X-ray and infrared technology. Some projects are using technology to reevaluate existing forms. Jonathan Scelsa, associate professor of undergraduate architecture, is rethinking bricks and masonry as things that could be robotically-formed and act as biological habitats.
All the 2022 ROH projects are available to view online, offering another year of forward-thinking research to explore. The event includes the third annual People's Choice Award which visitors can vote on through April 15. The winners and other ROH awards are planned to be announced the week of April 19.