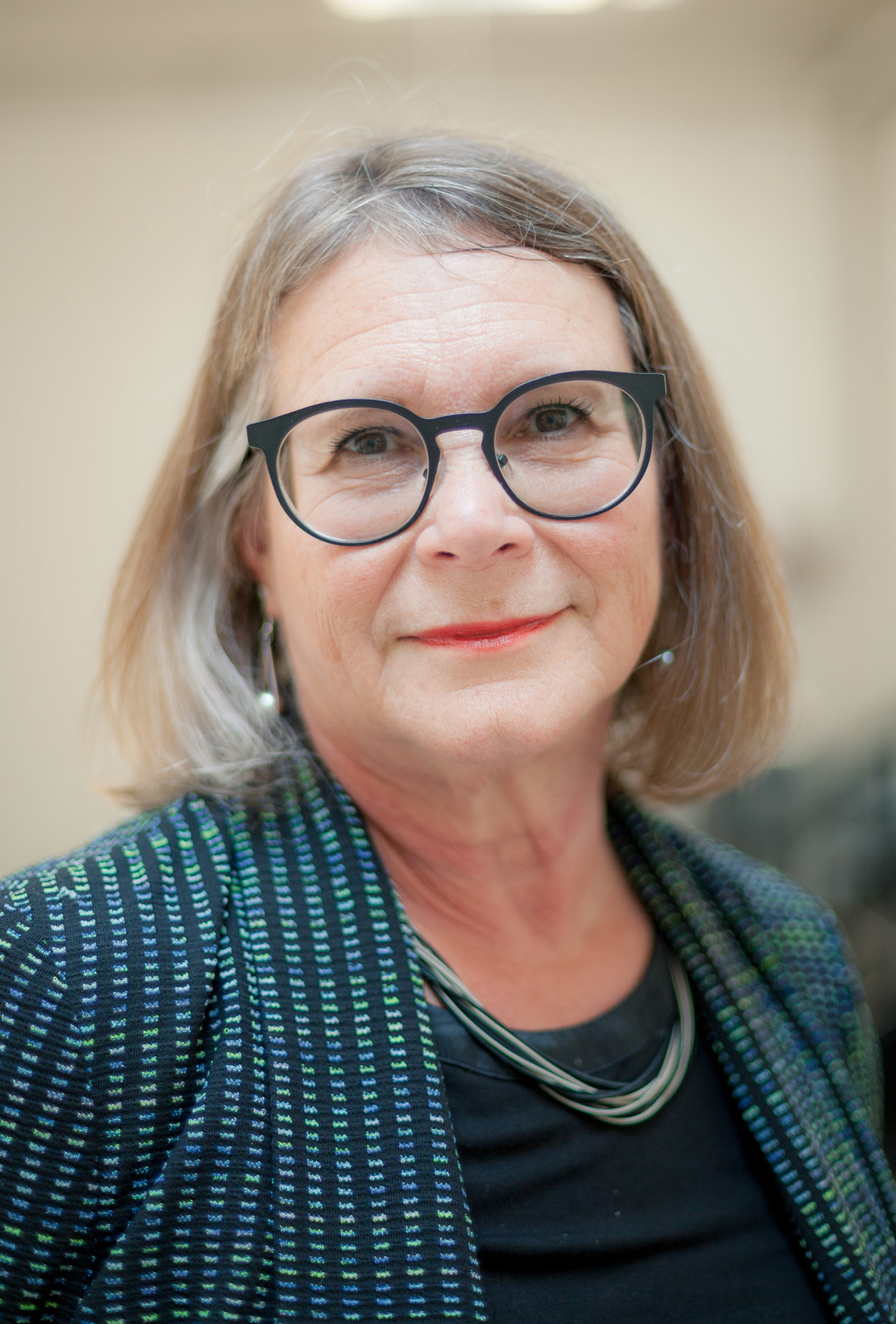 Donna Moran, who has served the Fine Arts department in a number of high-level positions at Pratt Institute, has been appointed Dean of the School of Art and Design at Pratt's Utica campus in upstate New York, Munson-Williams-Proctor Arts Institute (PrattMWP). Students who attend PrattMWP take their first two years of Pratt's bachelor of fine arts program on the PrattMWP campus and then finish their last two years at Pratt in Brooklyn. Donna will assume her new role on August 22, 2016.
"Donna has made significant contributions to stimulating and educating creative minds during her time on Pratt's Brooklyn campus," said Provost Kirk E. Pillow. "Her outstanding leadership over the years has led to the recognition of the Institute's Fine Art Department as one of the top programs in the country. We are looking forward to continuing to work with Donna in her new role at Munson-Williams-Proctor Arts Institute."
Munson-Williams-Proctor Arts Institute President Anthony J. Spiridigloizzi said, "Donna was selected, after an extensive nationwide search, and we are excited that she has chosen to join us. Her extensive experience as an artist, educator, and administrator will be a tremendous asset to our program."
Donna has dedicated her career to advancing art as an educator and a practitioner. She has held numerous roles at the Institute, from teaching life drawing, painting, printmaking, and other classes, to serving as chair of the Fine Arts department, overseeing both the BFA and MFA programs from 2001-2012. While serving as an active participant on significant committees during her tenure, such as the reaccreditation teams for the Middle States Commission on Higher Education and the National Association of Schools of Art and Design, she has led site visits to review art programs at other institutions of higher education. Outside of Pratt, Donna has been highly involved in organizations that are committed to advancing the field, including, for example, serving as chair of the Committee of Women in the Arts, College Art Association. She has also held residencies at the American Academy in Rome and Vermont Studio Center. Her work has been exhibited in the United States and abroad, including Australia, Brazil, Peru, and Spain. She also has pieces in the permanent collections of the New Jersey State Museum of Art, Noyes Museum of Art, New York Public Library, and Brooklyn Public Library.
At PrattMWP, Donna will work to support the institution's educational mission in the areas of program development and advancing opportunities for faculty development and student learning. In particular, she will work to attract and retain students at the Utica campus, while collaborating with Pratt's Vice President for Enrollment Judy Aaron and the entire admissions team.
"I am looking forward to working with Judy Aaron and the admissions team," said Moran. "I am excited to be joining such a dynamic community of talented students and faculty," she added.