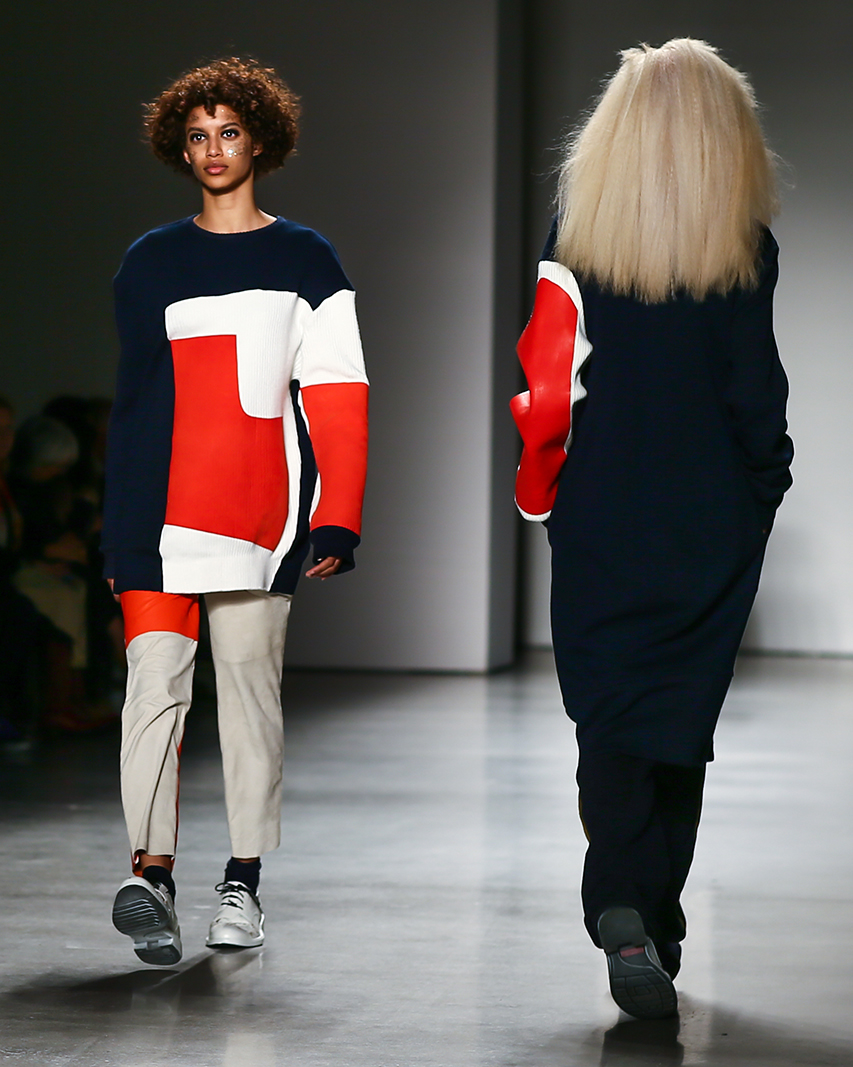 Recent Pratt Institute alumna Camerin Stoldt (B.F.A. Fashion Design '16) presented her 2016 thesis collection during New York Fashion Week at Ralph Pucci International Showroom in Manhattan. Her 10-piece collection was displayed on mannequins, creating a still-life runway in the Penthouse gallery. The event was covered in WWD.
Stoldt's collection, which was presented at Pratt's 2016 Fashion Show in May, caught the eye of Ralph Pucci, a Pratt Institute Trustee who is renowned for Ralph Pucci International, his high-end mannequin, lighting, furniture, and sculpture company.
"The moment Stoldt's collection hit the runway, I knew she was the one to represent Pratt for the annual PUCCI/Pratt exhibition. Her clothes are colorful, modern, and simple—very exciting and refreshing," said Pucci.
The collection imposes silhouettes on the body through color blocking and incorporates unexpected materials such as leather, corduroy, and ribbed knits. Her exploration of different techniques such as bonding and athletic finishes results in looks that are influenced by Stoldt's attraction to contrasting mediums, forms, fabric, and color.
The exhibition will be on display from September 12–19, by appointment only. The Ralph Pucci International Showroom is located at 44 West 18th Street in Manhattan.
Image: Models wearing looks by Camerin Stoldt (B.F.A. Fashion Design '16) at the 2016 Pratt Institute Fashion Show (photo: Noa Griffel/BFA.com)