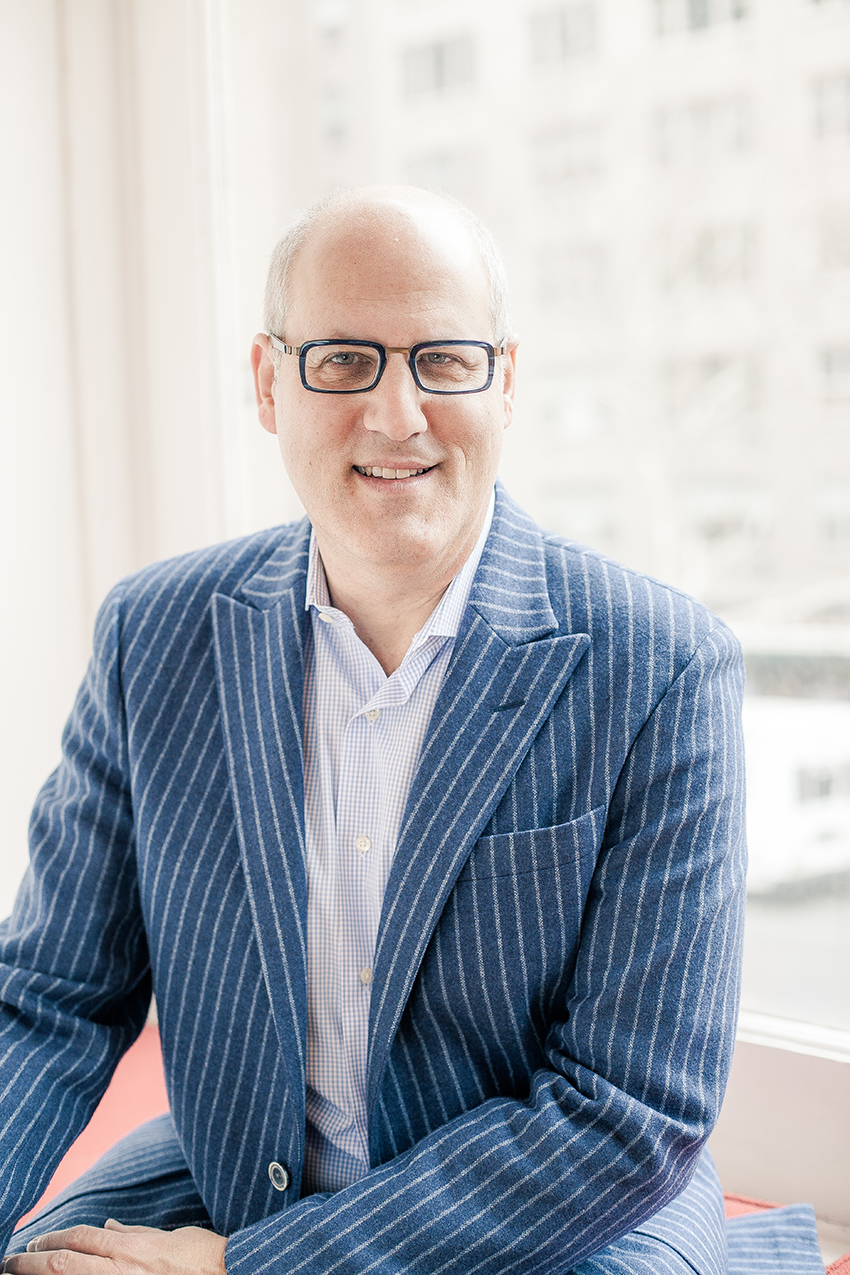 Pratt Institute's Board of Trustees has named Christopher D. Shyer as its newest member. Shyer, whose appointment was effective December 9, 2015, was also named to the Board's Development Committee.
Shyer is designer, president, and owner of Zyloware Eyewear, a leading manufacturer of innovative eyewear based in Port Chester, New York, and Shenzhen, China. With 26 years' experience designing and marketing eyewear, and extensive expertise in manufacturing, branding, business development, licensing, and general management, Shyer has transformed Zyloware into a top supplier to retailers including Pearle Vision, Walmart, Costco, Sears, and Cohen's Fashion Optical. He has also created eyeglass and sunglass lines for celebrities and brands, including Sophia Loren, Randy Jackson, Nautica, and Project Runway. Before Zyloware, Shyer was a brand manager for Lever Brothers Company, managing Wisk and other well-known product lines, including redesigning their packaging and creating new advertising imagery.
Shyer serves on the boards of the Historic House Trust of New York City, The Acting Company, GLSEN (the Gay Lesbian Straight Education Network), and Public Health Solutions. He is also a member of the Leadership Council for VisionSpring and an active member of the Young Presidents Organization.
In addition, Shyer is the co-author, with Marlene Fanta Shyer, of the award-winning memoir Not Like Other Boys: Growing Up Gay: A Mother and Son Look Back, (Houghton Mifflin, 1996), which aims to cultivate empathy and understanding among straight readers. The book, which was recently re-released for Amazon Kindle, was reviewed by The New York Times Book Review and USA Today, covered by Dateline: NBC and CNBC, and received the 1997 outstanding book award from the Gustavus Myers Center for the Study of Bigotry and Human Rights in North America.
Shyer received his M.B.A. in marketing and finance from Columbia University, where he was president of the American Marketing Association. He also holds a B.A. in economics and political science from the University of Vermont.