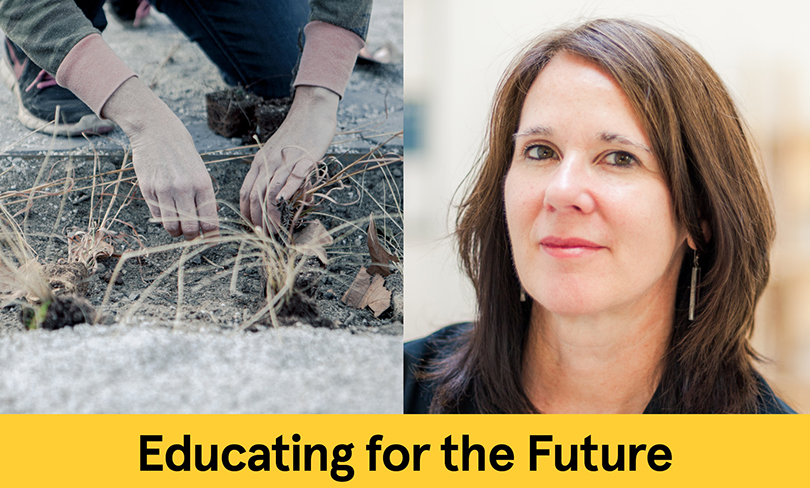 Exploring new models for education is one of the pillars of President Frances Bronet's inauguration and an important area of discussion in academia. We live during a time of dramatic change, where the landscape is quickly shifting. How is Pratt preparing its students for careers and technologies that aren't here yet?
In this new weekly series, "Educating for the Future," educators across Pratt's disciplines share their vision as to how they are educating students for a world that is quickly evolving—and reflect on what is needed to prepare the next generation for an environment that is rapidly changing.
This column is by Eve Baron, Chair of the Graduate Center for Planning and the Environment in Pratt's School of Architecture.
Educators in the field of City and Regional Planning intrinsically and definitionally prepare students to adapt to the future. But that vision of the future is grounded in the present, and what was innovative fifty, twenty, and even five years ago no longer matches current needs, much less responds to the future. To innovate, we need a diversity of perspectives and that will be true no matter what technological capacity is available.
For City and Regional Planning, the diversity of perspectives starts in the classroom, building on the knowledge and experience of students from different heritages and geographies. Well-trained planners build on that diversity as professionals in the field by championing ground-up knowledge that comes from the experience of the communities they're planning with.
Conflicts such as those we're seeing now around climate change adaptation and shifts in cultural norms will occur at different scales—some global, some local—and require solutions that seek a third way. Innovations that break us out of the harmful patterns that have produced unhealthy environments and inequity and into a better future will only come about when we genuinely tap into the diversity of perspectives.
Find all of the "Educating for the Future" features and learn more about how Pratt's educators from across the Institute are addressing what the future of education will bring to their field.