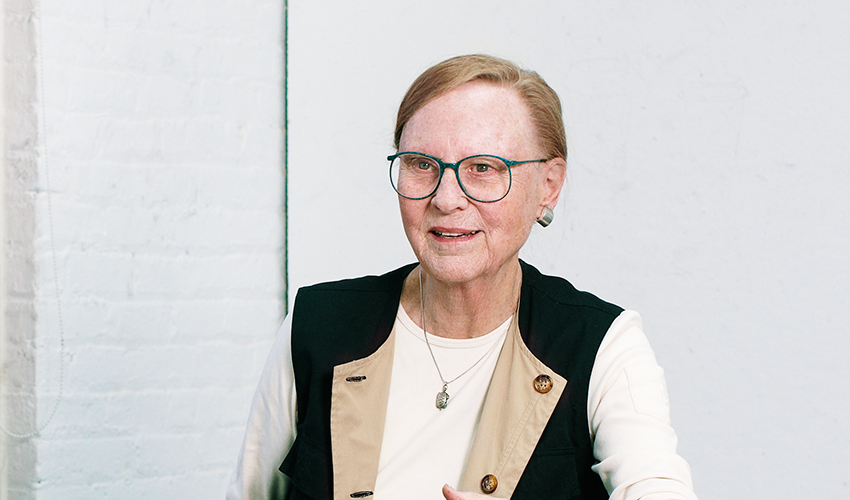 Dwell magazine recently profiled Adjunct Professor of Industrial Design Lucia DeRespinis (B.I.D. '52) and her distinguished design and teaching career.
The story by Kelsey Keith highlights DeRespinis' education at Pratt—where she was one of three women in the graduating class of 1952—as well as her commitment to training the Institute's next generation of industrial designers.
DeRespinis explains how important the foundation of her Pratt education has been to her career. Expanding on the comments attributed to her in the article, she says that "it made me aware of what three-dimensional design is and how it could be used in developing new forms and as a point of departure in design." She adds, "It's the one thing we teach that no other industrial design course teaches in the country."
The article also spotlights DeRespinis' wide-ranging work, which has included furniture and tabletop design, airline industry flatware, television news station set design, Emerson Radio appliances, lamps for Nessen Lighting, and the iconic Dunkin' Donuts logo created in 1975.
To read the article, click here.
Image: Lucia DeRespinis (photo: Kyoko Hamada (B.F.A. Fine Arts '98))