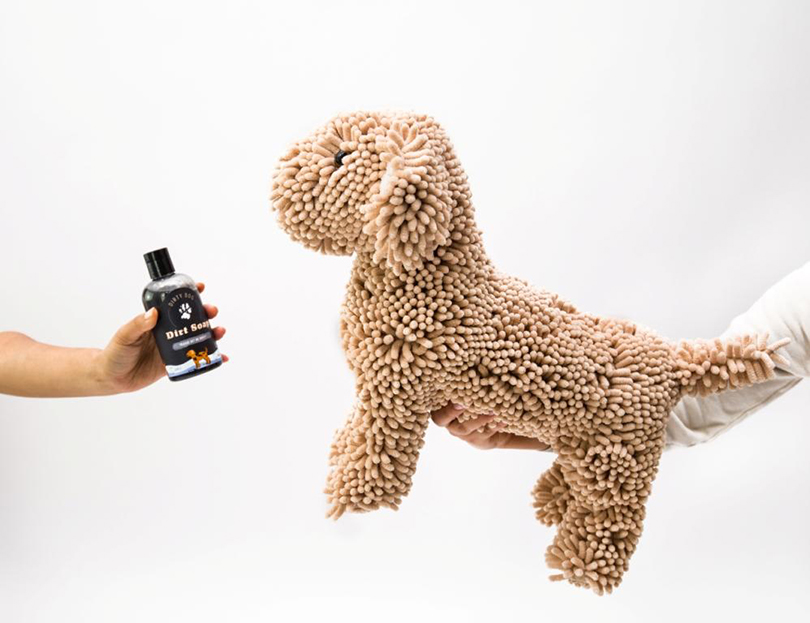 The designs of nine Pratt industrial design students and recent graduates are being featured at the third annual Dubai Design Week, which is being held from November 13-18. Their work is on view at the fair's Global Grad Show, an exhibition of groundbreaking works from the world's leading design schools.
Global Grad Show is the largest ever gathering of the most innovative projects from the world's emerging designers, including 200 graduate projects drawn from 91 schools in 40 countries. This year's theme is Connect, Empower, and Sustain.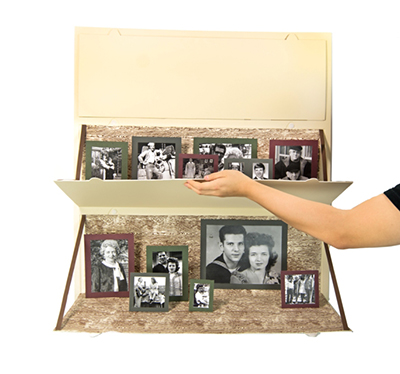 Industrial Design Chair Constantin Boym is attending the show along with all nine Pratt students, giving them an opportunity to view ideas in the international design sphere, better understand contemporary design issues, and establish networks and relationships that can thrive as they develop their careers after graduating from Pratt.
Aaron Nesser, MID '17, and Evan Huggins, MID '17, are presenting their graduate thesis projects. "AlgiKicks" are biodegradable running shoes made of algae-based material, which Nesser formulated as part of this thesis project, and Huggins' "The Food Chain" is an innovative system for urban indoor gardening.
Other projects on display at Global Grad Show stem from the Design for the Mind class taught by Pratt Visiting Associate Professor of Industrial Design and Interior Design Alex Schweder, in which students develop objects and furnishings for people diagnosed with Alzheimer's disease, their families, and caregivers. The projects include "Out of Sight Drawer" by Caitlin McIver, MID '17; Clothing Organizer" by Aaron Ethan Green, MID '18; "Velcro Wall Covering" by Braden Young's BArch '18; "Door Camouflage" by Cody Calamaio, MID '17; "Hug Chair" by Napat (Nick) Petcharatana MID '18; "Picture Mirror" by Hsing Yin Liang, MID '18; and "Dirty Dog" by Lauren Lee, MID '17.
Last spring, work from the Design for the Mind course was displayed in an installation at the 2017 International Contemporary Design Fair (ICFF) in New York City, and was recognized with an ICFF Editors' Award.
With a diverse program of exhibitions, speeches, panel discussions, public performances, and educational workshops, Dubai Design Week offers opportunities for visitors from around the world to learn, be inspired, network, do business, and celebrate the impact and potential of design.
Learn more about the Global Grad Show and Dubai Design Week.
Images: (main image) "Dirty Dog" by Lauren Lee, MID '17; (inset) "Door Camouflage" by Cody Calamaio, MID '17