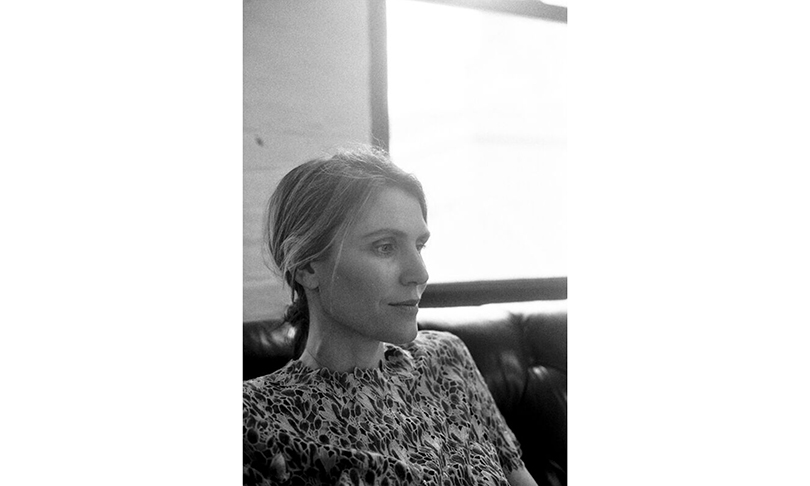 Pratt Institute will honor Gabriela Hearst, Uruguay-born, New York-based womenswear designer, with the Pratt Fashion Visionary Award at its annual runway show Pratt Shows: Fashion on May 3, 2018. Editor in Chief of Harper's Bazaar, Glenda Bailey, will present the award to Hearst. The 119th annual show, titled Diversiform, will spotlight the top work from Pratt Fashion's graduating seniors at Spring Studios in Manhattan.
Pratt will recognize Hearst for her dedication to producing sustainable, high-quality collections without conceding her ethics and values, taking into account where materials come from, who is producing them, and how her designs can act as a vehicle for greater good. News of the award was covered by WWD in an article published on March 13.
"We're thrilled to honor Gabriela Hearst with the Pratt Fashion Visionary Award at this year's fashion show," said Jennifer Minniti, chair of Pratt's Fashion Department. "Fashion has the power to make a difference and Ms. Hearst is a great example of that. Her commitment to sustainability, quality, and social activism through her brand is inspiring and serves as a powerful message for our students as they begin their careers."
Every year, the Pratt Fashion Show spotlights inventive collections from a select group of graduating seniors chosen by a panel of industry experts. Each student presents a runway collection composed of eight to 15 complete looks, including accessories. The rigorous program is trans-disciplinary in nature, closely allied with illustration, photography, film, performance, visual studies, and material culture. Located on Pratt's Brooklyn campus, students are placed at the flashpoint of one of the world's cultural epicenters.
"My team and I are so honored to receive an award from one of the greatest fashion institutions in the world. It is humbling that our commitment to design, quality, and sustainability has been recognized. It motivates us to continue creating luxury fashion at the highest standard," said Hearst.
The runway show will be held at Spring Studios on Thursday, May 3. Find more information about the event.
Image: Gabriela Hearst (photo by Jack Webb)