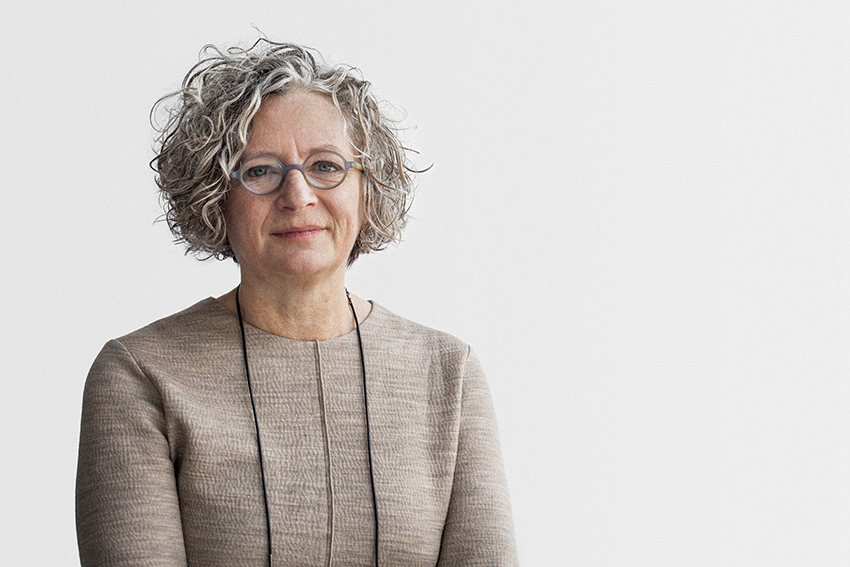 Pratt Institute has named Anita Cooney, currently acting dean of Pratt Institute's School of Design, as dean of the School of Design. Her appointment will become effective on April 1, 2015.
Cooney, a Pratt alumna, has served as acting dean of the School of Design since the school was formed in July 2014. For nine years (2005-14), she was chair of Pratt's Interior Design Department, where she led the creation of one of the nation's top interior design programs. Cooney has also served as assistant chair of the Institute's Undergraduate Department of the School of Architecture (1996-99).
"We are extremely pleased to announce Anita Cooney as dean of the School of Design. Her success in building top-ranked academic programs and extensive knowledge of the Institute are a significant asset to our students and faculty," said Pratt Institute Provost Peter Barna. "Her interdisciplinary educational approach and commitment to a culture of exploration and innovation will prepare our students to push the limits of design," he added.
A Pratt alumna, Cooney (B.Arch. '91) also holds a B.A. from Brown University. As a designer with more than twenty years of experience in professional practice, Cooney is Owner/Principal of acoo design llc and has worked at prominent firms, including Takashimaya and Robert AM Stern Architects.
"The opportunity to work collaboratively to support the School of Design's programs and enrich the experience of students is invigorating," said Cooney. "I am thrilled at the prospect of working with such talented faculty and students to help further the Institute's mission at this incredibly exciting time for design at Pratt and in Brooklyn."