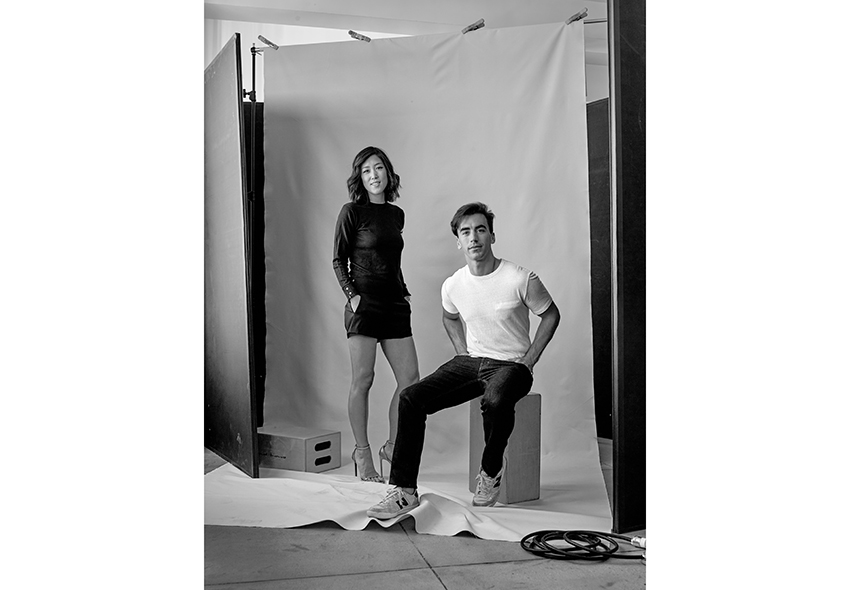 Pratt Institute will honor design team Laura Kim (B.F.A. '04) and Fernando Garcia, co-creative directors of Oscar de la Renta and Monse, with the Pratt Fashion Visionary Award at Pratt Shows: Fashion | The Work on May 4, 2017. The 118th runway show will spotlight inventive student designs from graduating seniors. Pratt will recognize the design team for their incredible success in founding a critically acclaimed fashion label and securing positions at the head of one of the fashion industry's most prestigious fashion houses. News of the award was covered in a February 22 article in Women's Wear Daily.
Each year, the Pratt Fashion Show features exemplary work from a select group of graduating seniors chosen by a panel of industry experts. Each student presents a runway collection composed of eight to 15 complete looks, including accessories. The rigorous program is trans-disciplinary in nature, closely allied with illustration, photography, film, performance, visual studies, and material culture. Located on Pratt's Brooklyn campus, students are placed at the flashpoint of one of the world's cultural epicenters.
"It's an exciting time at Pratt Fashion––we're thrilled to honor a powerful design team in which one of the designers is a Pratt alumna," said Jennifer Minniti, chair of Pratt's Fashion Department.
Laura Kim, who graduated from Pratt with a BFA in Fashion Design, learned the basic skills of sketching, pattern making, and sewing growing up in Seoul and Calgary. Her notable design talent was recognized upon arrival at Pratt, gaining scholarships from Fashion Group International (FGI) and the Council of Fashion Designers of America (CFDA). Kim interned with TSE Cashmere, Donna Karan, and Oscar de la Renta, where she now shares the title of creative director with partner Garcia.
Fernando Garcia, drawn to the creative fields at an early age, received a BS in Architecture from the University of Notre Dame. Upon graduation, Garcia took his love for art and architecture into fashion, when he had the opportunity to intern at Oscar de la Renta, where he met partner Kim. Six years after meeting, the pair launched their label Monse in 2015, which has been acknowledged by industry leaders such as designer Christian Lacroix and Theory CEO Andrew Rosen, as well as celebrity stylist Kate Young, actress Sarah Jessica Parker, and singer Selena Gomez.
The runway show will be held on Thursday, May 4 at Spring Studios in Manhattan. Find more information about the event.
Image: Fernando Garcia and Laura Kim (photo: Billy Jim)