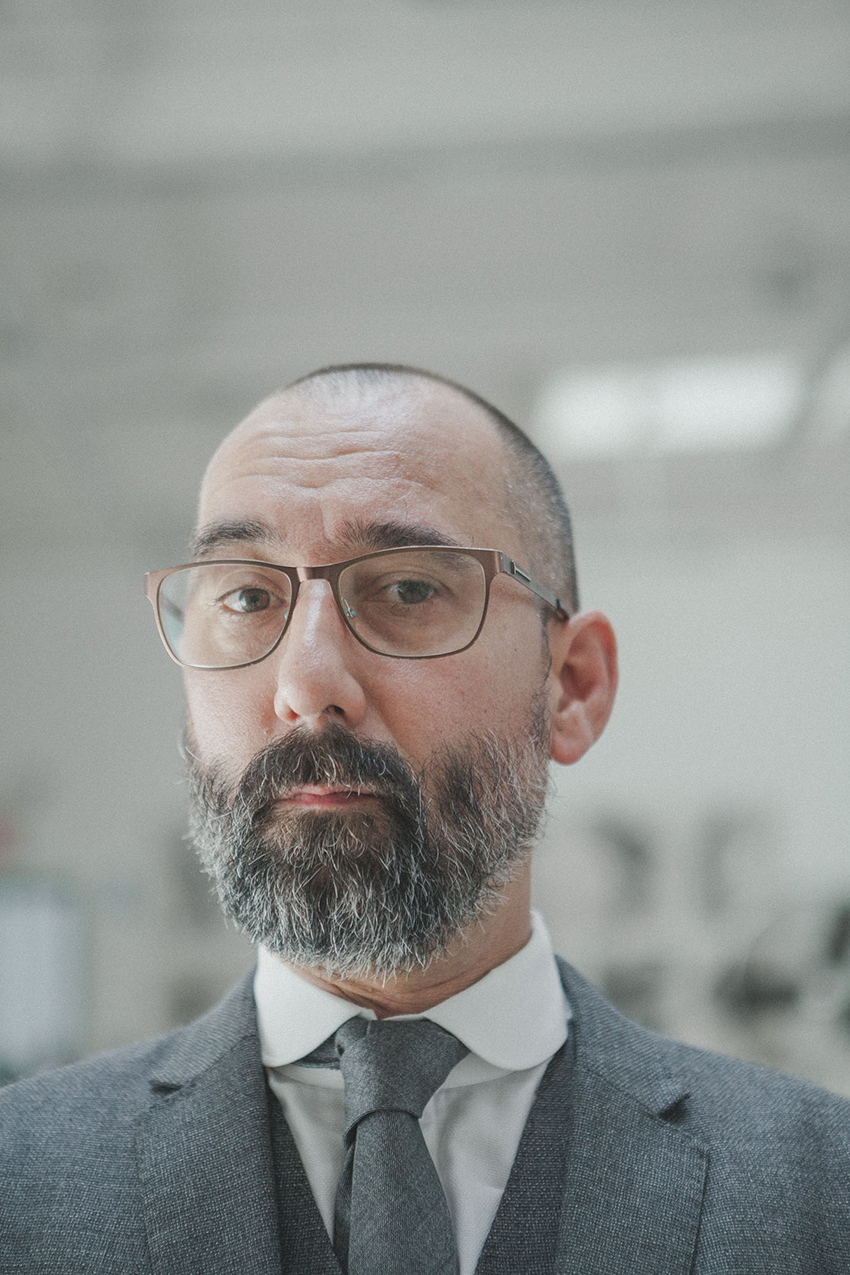 David Erdman has joined Pratt Institute as Chair of Graduate Architecture and Urban Design (GAUD). He assumed the position on September 1, 2016, succeeding William MacDonald, who stepped down in July to serve as a full-time professor.
Erdman comes to Pratt from the University of Hong Kong, where he was Assistant Professor in the Department of Architecture (2010-2016). He also taught in the University of California at Los Angeles (UCLA)'s Graduate Department of Architecture and Urban Design (1999-2008) and held visiting Professorships at Rice University, University of California Berkeley, and University of Michigan.
In addition to his academic work, Erdman is a co-founding director of the award-winning design firm davidclovers*, which has been listed among Architectural Digest's AD100 list of top architecture and design firms in Asia and exhibited work at the Venice Biennale, the Beijing Biennale, the Hong Kong/Shenzhen Biennale, in group shows at the Art Institute of Chicago, M+, Hong Kong, and in a solo exhibition at the Southern California Institute of Architecture. He is a co-founder of servo, a design collaborative whose work has been shown at the Centre Pompidou, Paris; MoMA, New York; and the Cooper-Hewitt Smithsonian Design Museum, New York. Erdman, who received the Design Vanguard Award and the Young Architects Award with servo, is also a recipient of the prestigious Rome Prize, bestowed upon him by The American Academy in Rome (2008-2009).
"The School of Architecture is extremely pleased to welcome Professor Erdman as its new Chair of Graduate Architecture and Urban Design," said School of Architecture Dean Thomas Hanrahan. "He comes to Pratt after a number of years in Hong Kong, and his international design perspective, breadth of research experience, and innovative work at the cutting edge of design practice will greatly enhance and inform our graduate architecture programs and the experience of our students."
As chair, Erdman will oversee the Graduate Architecture and Urban Design (GAUD) programs, including full-immersion study abroad opportunities. The GAUD programs include approximately 200 students and 50 faculty.
"I am honored and excited to serve as the newly appointed GAUD chairperson and to join such a highly esteemed institution located in one of the most culturally vibrant neighborhoods of the city," said Erdman. "I am confident that our efforts in the coming years will enable us to continue to grow in reputation and remain an important center of architecture discourse and design among graduate programs internationally."
Erdman received a B.S. in Architecture from The Ohio State University (1993) and an M.Arch. from Columbia University (1998).
*now plusClover