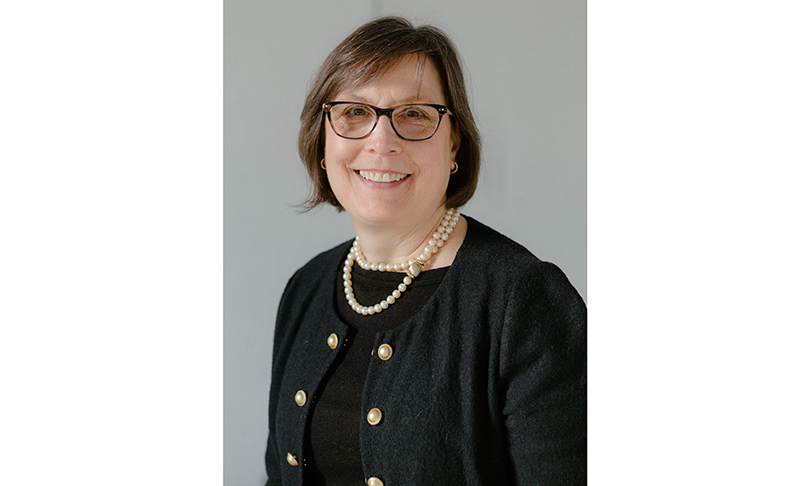 Pratt has named Daphne Halpern, a highly accomplished non-profit leader with more than 25 years of experience in fundraising and executive management, as the Institute's Vice President for Institutional Advancement. Her appointment will begin on February 4, 2019.
Halpern comes to Pratt from CCS Fundraising, a strategic consulting firm that partners with nonprofits to advance their philanthropic missions. As a Senior Executive with CCS, Halpern has completed key engagements and successfully led client work at well-known institutions including Hunter College, Weill Cornell Medicine, Asia Society, IEEE Foundation, New York Philharmonic, and Carnegie Endowment for International Peace. In these roles she focused on strategies that resulted in increased engagement and transformational gifts, as she partnered with CEOs, boards, administrative and academic leaders, staff, alumni, parents, and volunteers. Prior to CCS, Daphne began her career as Director of Development in the Memorial Health System (California) and was a key member of the Meridian Health System and the St. Barnabas Health Care Foundations (New Jersey) leadership teams.
"Daphne has an extraordinary ability to galvanize people in support of education and creative practice," said Pratt Institute President Frances Bronet. "She has an outstanding record of bringing her partnering skills, keen insight and expertise to advance institutional priorities. We look forward to working with her to elevate and support Pratt's unique mission, as we continue to prepare our talented students for a world that is rapidly evolving."
As Vice President for Institutional Advancement, Halpern will be responsible for creating and implementing a strategic advancement program designed to increase Pratt's profile and philanthropic support. She will lead in developing efforts to enhance financial support for the Institute, endowment and scholarship funds, and revenue, as well as secure transformational gifts.
"I am thrilled by the opportunity to collaborate with Pratt's impressive and vibrant community to make far-reaching impact," Halpern said. "This is an exciting time at Pratt for the Institute and I am looking forward to building a robust culture of philanthropy to support one of the nation's most prominent higher education institutions with a clear and expanding focus on art and design education."
In addition to Daphne's professional experience, she graduated from the University of Hartford, where she earned a bachelor's degree in Organizational Communication and English Literature. She has served on several boards of educational and nonprofit organizations. Additionally, she is a Fellow, Associate of Healthcare Philanthropy (FAHP), as well as a Certified Fund Raising Executive (CFRE).