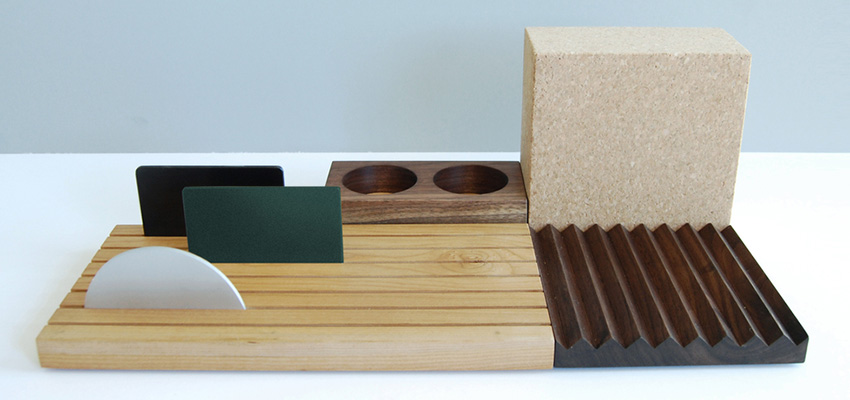 Celebrate the season with gifts created by Pratt Institute faculty and alumni. From fashion, jewelry, accessories, and books to ideas for the home and the office, a wide range of items is just a few clicks away.
Fashion, Jewelry, and Accessories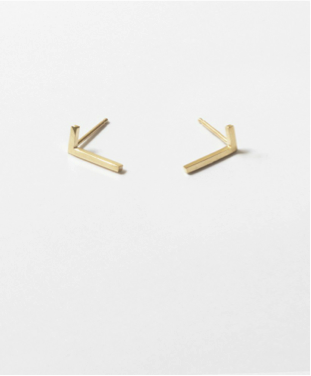 Still House Jewelry
Urte Tylaite; Fine Arts Alumna
Alecto Earrings in Gold
$238.00
Still House is a thoughtfully designed collection of minimal jewelry made from basic geometric shapes in silver and 14-karat gold. Many of the pieces in this line are deceptively straightforward: tiny black and white diamonds are set in unexpected places and are concealed or revealed according to the angle from which they are viewed. Still House promotes simplicity, subtle surprises, and cleverness, and encourages us to be more perceptive of the qualities in things around us that often go unnoticed. Still House jewelry was created by Urte Tylaite in 2013. All pieces are made in New York City. Available at stillhousenyc.com.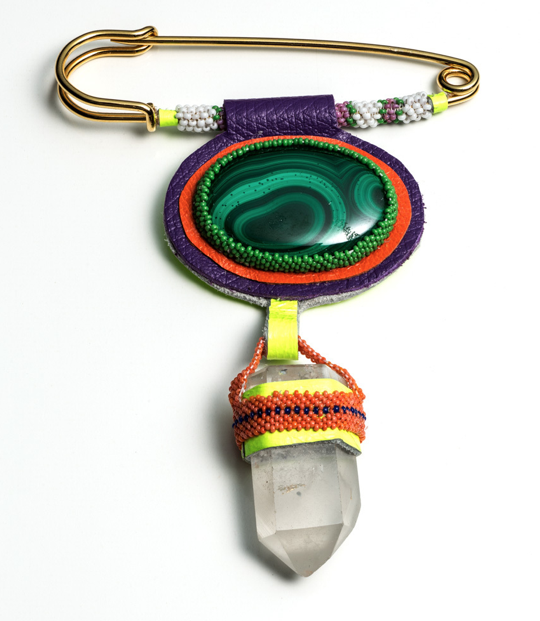 Robin Mollicone
Robin Mollicone; Fashion Faculty
Malachite and Quartz Kilt Pin
$325.00
Working with vividly hued leathers, tiny antique seed beads, and semi-precious stones, Robin Mollicone merges indigenous craft techniques with a modern sensibility in her one-of-a-kind jewelry. Robin comes from a family of jewelry makers and has been making jewelry since she was three years old, when she strung her first bead necklace. Robin is based in Manhattan's Lower East Side. Available at robinmollicone.bigcartel.com.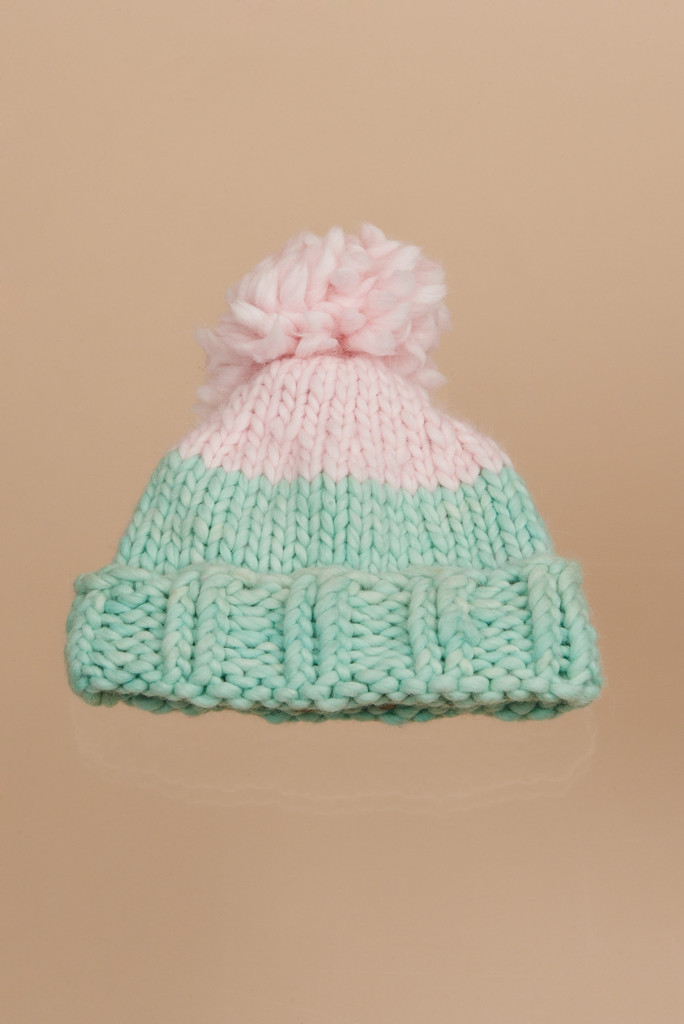 Caroline Rose Kaufman
Caroline Rose Kaufman; Fashion Alumna
Knit Pom-Pom Beanie
$110.00
Born and raised in West Virginia, Caroline Rose Kaufman believes clothing can be a canvas for tactile exploration, and that the power of a garment made by hands celebrates ancestry, storytelling, and the art of the three-dimensional form. Available at exodusgoods.us.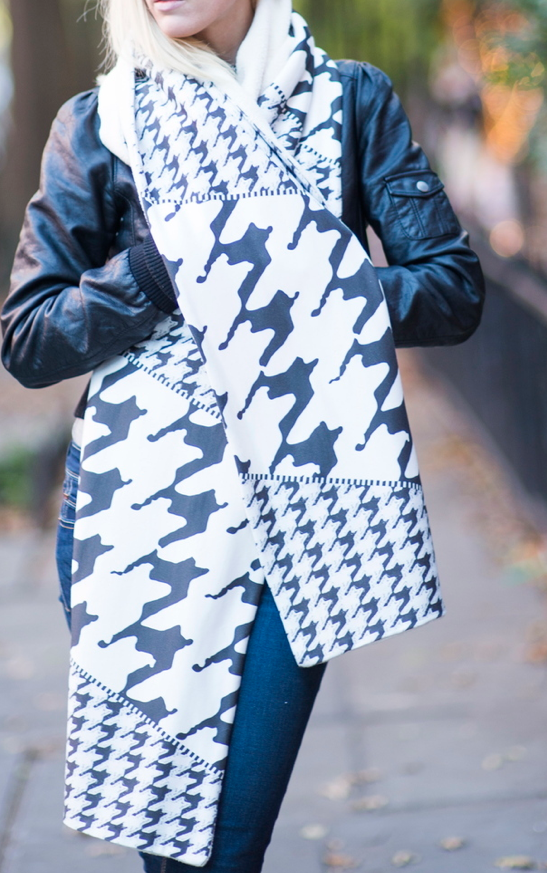 Djuna Shay
Sharon Hedges; Undergraduate Fine Arts Alumna
Luxe Blanket Scarf
$150.00
Djuna Shay is an American-made, cruelty-free accessories and separates brand based in Brooklyn. Designed in style with luscious organic cottons and other eco-friendly fabrics, Djuna Shay's custom prints and textiles bring distinctive personality to classics.
All of the fabrics are printed with eco-friendly, vegan, water-based pigment inks. No additional chemicals are used in the printing or preparation process. Available at djunashay.bigcartel.com.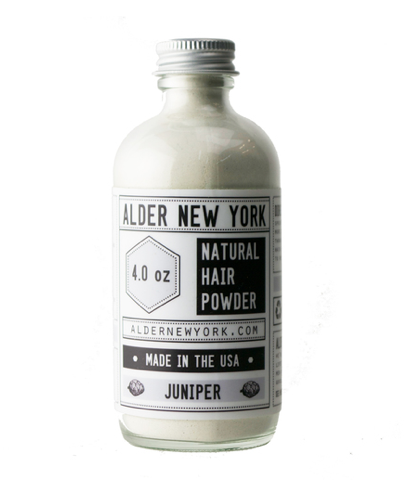 Alder NY
David J. Krause and Nina Zilka; Brooklyn Fashion + Design Accelerator
Juniper Natural Hair Powder
$30.00
Founded in 2011 by David J. Krause and Nina Zilka, Alder New York is a Brooklyn-based lifestyle brand that provides men and women with casual luxury goods. Use Juniper Natural Hair Powder between traditional washings to deodorize, absorb grease, and restore volume. Alder NY's natural formula is free of talc, paraben, sulfate, and formaldehyde, and is cruelty-free. Available at aldernewyork.com.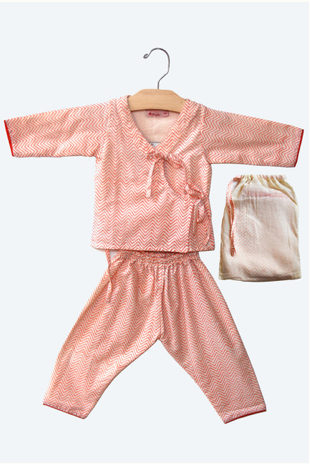 Muny
Samara Mahendru; Graduate Communications Design Alumna
Baby Kimono Pant Set
$48.00
Created by Pratt graduate Samara Mahendru, Muny is a unique clothing company characterized by its emphasis on creating garments with hand-printed and hand-woven textiles. All fabric used in the company's collection is custom-made in small batches through collaboration with textile artisans who use traditional techniques.
This kimono top and pajama bottom in small chevron print on ultra-soft cotton voile makes a perfect baby gift (size 6-12 months). It is fully lined with soft cotton voile and comes in a small cotton pouch. Available at www.munyshop.com.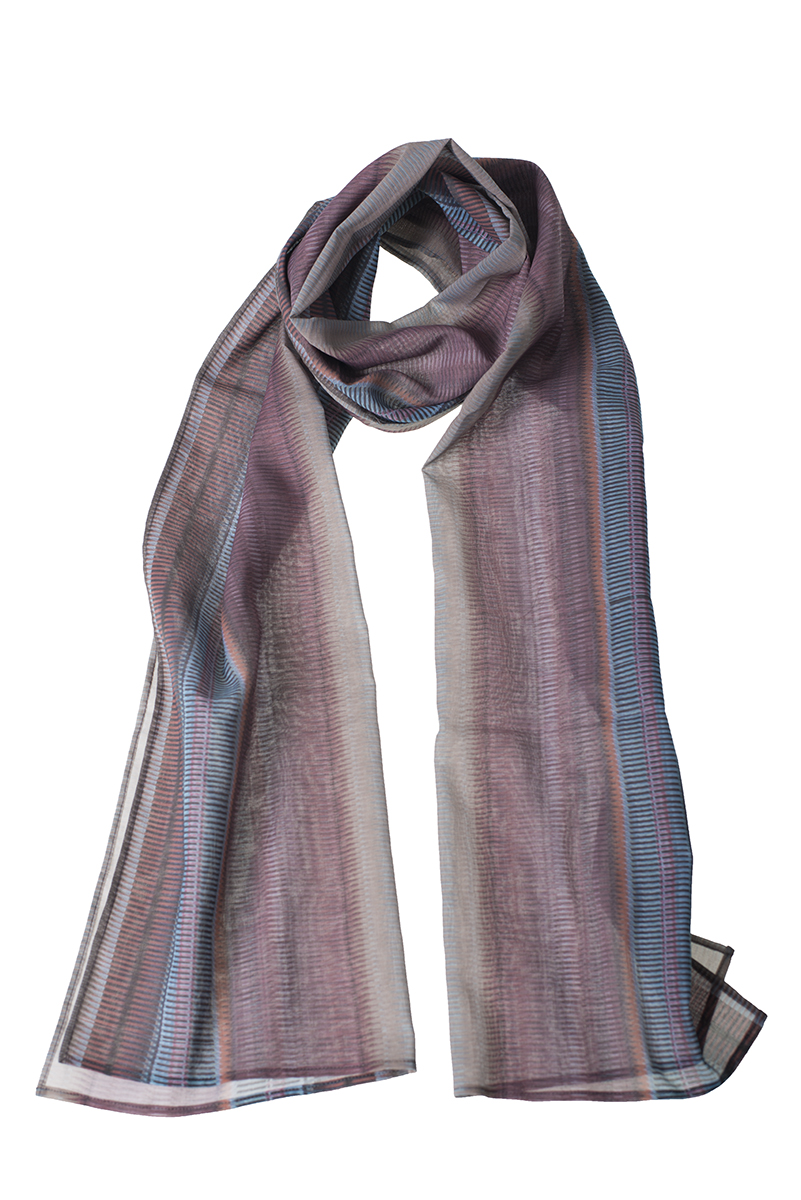 The Brooklyn Block
Sanksshep Mahendra; Graduate Architecture and Urban Design Alumnus
Namrata Vansadia; Graduate Communications Design Alumna
Dekalb Market Based Scarf – II
$49.99
The Brooklyn Block records videos of locations across Brooklyn and processes them in code to generate specific patterns. The generated pattern is then printed on a scarf, thus reflecting colors, layers, and textures of that neighborhood. This scarf reflects the beautiful color palette of Dekalb Market. Available at thebrooklynblock.com.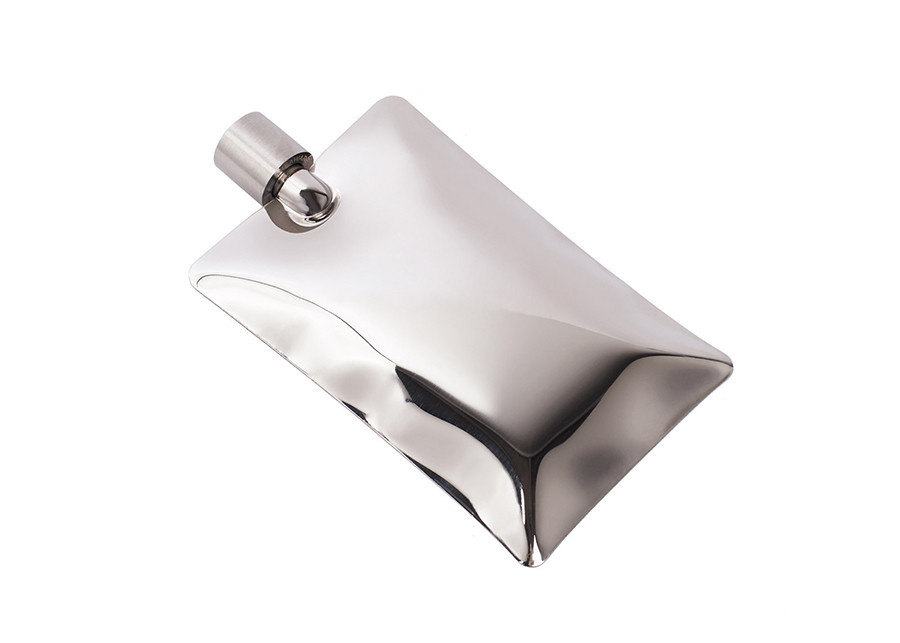 The Principals
Charles Constantine; Graduate Industrial Design Alumnus
Drew Seskunas; Graduate Architecture Alumnus
Liquid Body Flask
$45.00
Established in 2011 by an architect, industrial designer, and master craftsman, The Principals was founded with the goal to unite seemingly connected, yet ultimately disparate, facets of architecture, fabrication, and industrial design. Designed for Areaware by The Principals, this mirror-finish steel flask holds the perfect amount of your favorite sipper. Available at www.areaware.com.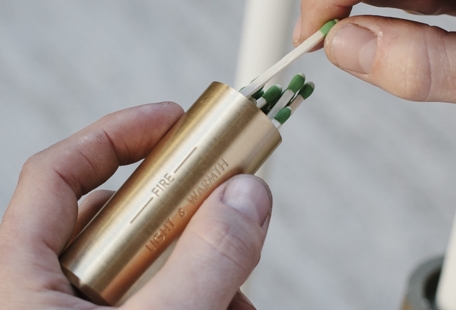 Fort Standard
Gregory Buntain and Ian Collings; Industrial Design Alumni
Fire
$150.00
Fort Standard is a contemporary industrial design studio founded by Gregory Buntain and Ian Collings. Their collaborative work is an ever-evolving dialogue between their unique perspectives and their shared approach to progressive design thinking. Fire is a spin-off of the Life is Precious Survival Kit they designed for the Handmade Exhibition in Milan during Salone Del Mobile last spring. Available at fortstandard.squarespace.com.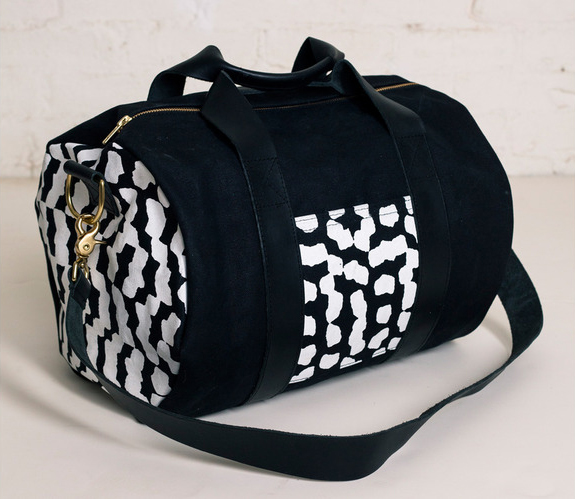 Cook & Gates
Sara Gates; Graduate Fine Arts Alumna
Pebble Print Mini Duffel
$135.00
After working with canvas as a painting student at Pratt, Sara Gates began designing totes and duffel bags that incorporate multicolored design and a one-of-a-kind dyeing process. Compared to screen-printing, which produces identical works, the ornate bleaching and dyeing method used by Gates can create a product that is different and fresh every time. Readers can be assured that their mini duffel is truly unique. Available at www.ofakind.com.
Home and Office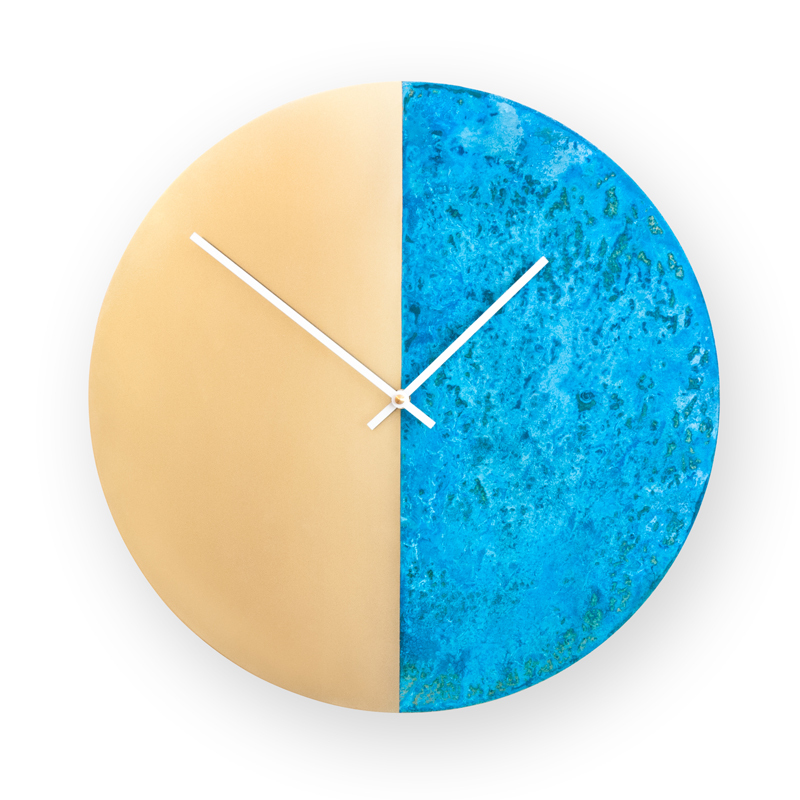 Cofield
Sara Ebert and Jason Pfaeffle; Undergraduate Industrial Design Alumni
Patina Clock ­– Brass Circle
$140.00-$350.00
Founded by Pratt alumni Sara Ebert and Jason Pfaeffle, Cofield is a Brooklyn-based product design studio whose work explores the relationships between material, process, and story. The Patina Clock explores the duality of the material by highlighting the contrast between the polished copper or brass and the blue and green oxidation. Available in large (14") and small (5") sizes, the clocks feature two hanging positions to orient the division vertically or horizontally. The small clock includes a stand for desktop use. Available at www.studiocofield.com.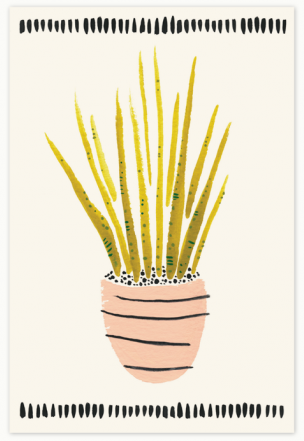 Idlewild Co.
Katie Gastley; Undergraduate Communications Design Alumna
Cactus Postcard Collection
$12.00
Idlewild Co. is a boutique paper goods company born in Brooklyn and recently relocated to the sunny shores of Vero Beach, Florida. All of its goods begin with designs hand-painted by Katie Gastley, from greeting card collections to print, office, and home products. Everything is assembled by hand in-house, with the aim to produce high-quality pieces customers both love themselves and love to share. Available at idlewildco.com.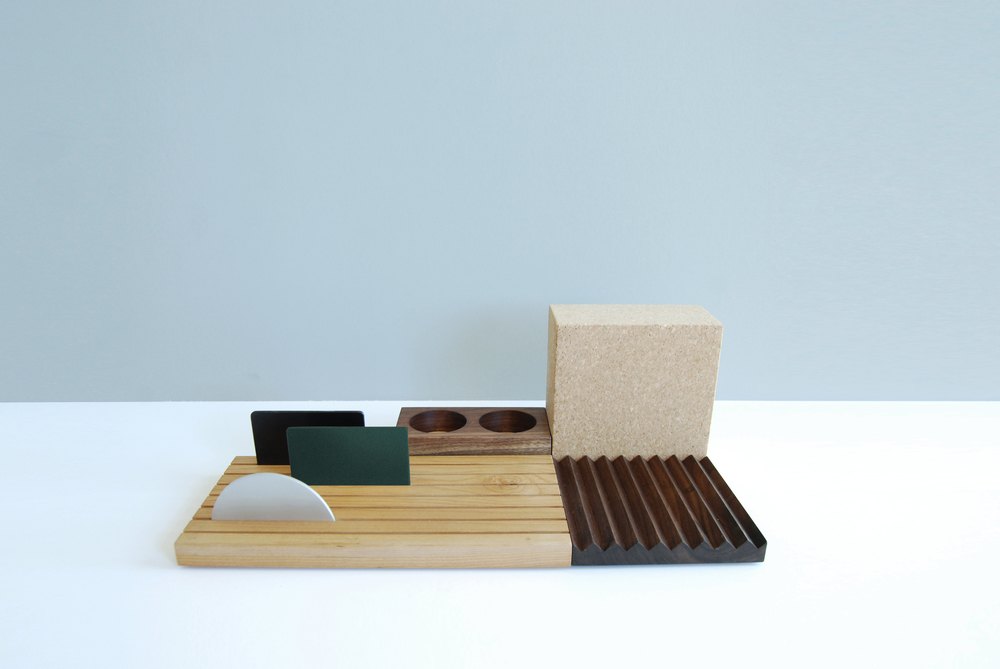 Pat Kim + L&G concept & designs
Pat Kim; Undergraduate Industrial Design Alumnus
.ORG Deskscape System
$250.00
Pat Kim is a designer and maker born in Virginia, educated in New York City and Germany, and currently working in Brooklyn. This office collection has four different modules—a mail organizer, tray, cork block, and double container—that can be tied together to create a tidy desk landscape that may be configured in various ways. Available at www.ladiesandgentlemenstudio.com.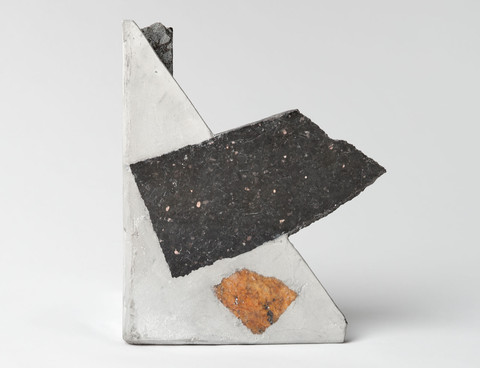 Chen Chen & Kai Williams
Chen Chen and Kai Williams; Undergraduate Industrial Design Alumni
Metamorphic Rock Bookend
$170.00
Chen Chen & Kai Williams is a New York-based design studio working in furniture, products, and materials and founded in 2011. Made of stone shards cast in cement, each Metamorphic Rock Bookend is unique—the perfect way for book lovers to showcase their favorite reads in style. Available at shop.chen-williams.com.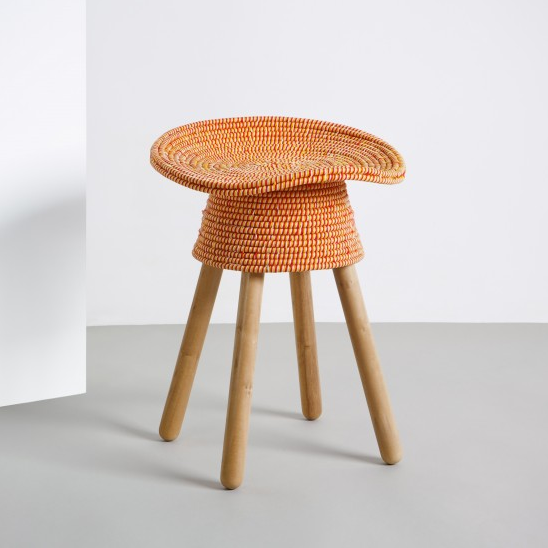 Harry Allen Design
Harry Allen; Industrial Design Alumnus
Coiled Stool
$250.00
The Coiled Stool was inspired by the traditional basketmaking techniques of the Philippines. Handwoven threads cover a rattan core to create a surprisingly comfortable tractor seat. The Coiled Stool fits easily into casual and formal environments. Available at www.umbrashift.com.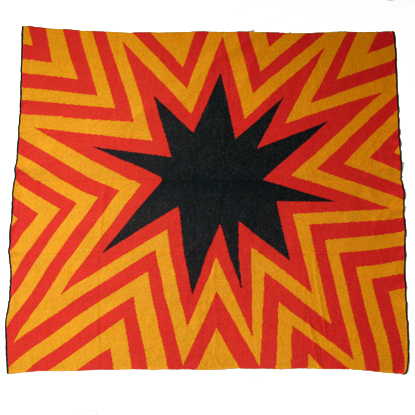 American Design Club
Liz Collins; Fashion Faculty
Bang Throw
$640.00
Pratt Fashion faculty member Liz Collins is a textile designer, fashion designer, and artist. Collins' Bang Throw, available through American Design Club, is a colorful addition to a modern living space. Perfect for use as a throw blanket or as a topper on a twin or full bed, it measures approximately 70" by 70" and is made from 100% natural materials. Available at americandesignclub.com
Books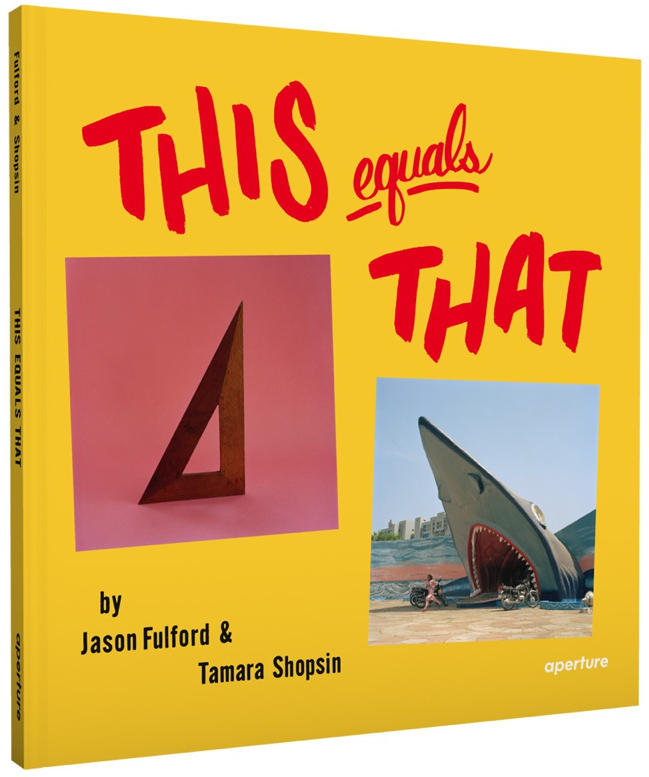 Jason Fulford
Jason Fulford; Undergraduate Communications Design Alumnus
This Equals That
$19.95
Aimed at children ages five and up, this clever and surprising picture book by artists and collaborators Jason Fulford and Tamara Shopsin takes young viewers on a whimsical journey while teaching them associative thinking and visual language, as well as colors, shapes, and numbers. Available at aperture.org.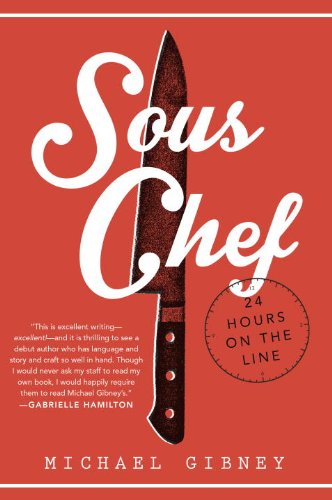 Michael Gibney
Michael Gibney; Undergraduate Fine Arts Alumnus
Sous Chef
$13.00
Detailing 24 hours behind the doors of an upscale New York restaurant kitchen, Sous Chef author Michael Gibney shares an irresistible fly-on-the-wall view of the food service industry. The precise prose and unique second-person perspective create an immersive, exciting tale that Anthony Bourdain calls, "a terrific nuts-and-bolts account of the real business of cooking, as told from the trenches." Available at www.amazon.com.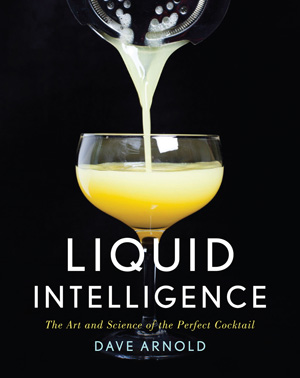 Travis Huggett
Travis Huggett; Photography Alumnus
Liquid Intelligence: The Art and Science of the Perfect Cocktail
$35.00
With Liquid Intelligence, Dave Arnold, the creative force at work in Booker & Dax, New York City's high-tech bar, brings readers behind the counter and into the lab. There, Arnold and his collaborators investigate temperature, carbonation, sugar concentration, and acidity in search of ways to enhance classic cocktails and invent new ones that revolutionize reader expectations about what a drink can look and taste like. Pratt alumnus Travis Huggett served as photographer for the book. Available at books.wwnorton.com.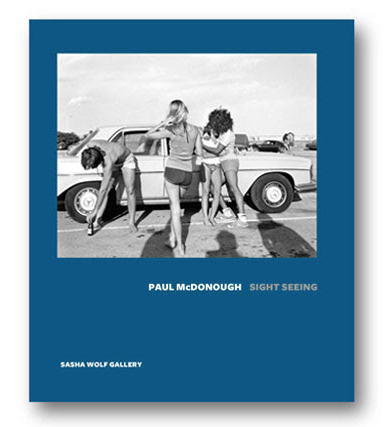 Paul McDonough
Paul McDonough; Photography Faculty
Sight Seeing
$35.00
In this body of work, Paul McDonough leaves behind his main stomping grounds, the streets of New York City, and sets out on the road, traveling throughout the United States during the summer months of the 1970s and early 80s. Although the landscape he encounters is very different, McDonough's photographs are remarkably similar to his urban pictures. They retain the aesthetic of street photography–pictures secretly snapped of often unsuspecting subjects–but there is also a strong sense of intimacy and McDonough's characteristic affection for his subjects. Available at sashawolf.com.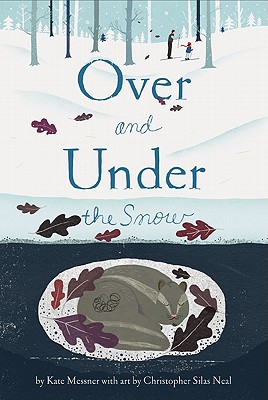 Chris Silas Neal
Chris Silas Neal; Undergraduate Communications Design Faculty
Over and Under the Snow
$16.99
Christopher Silas Neal is an award-winning illustrator and author who regularly contributes to The New York Times and The New Yorker, and creates book covers for various publishers. This magical book, written by Kate Messner, with art by Silas Neal, explores the secret kingdom of squirrels and snow hares, bears and bullfrogs, and many other animals that live through the winter safe and warm, awake and busy, under the snow. Available at www.greenlightbookstore.com.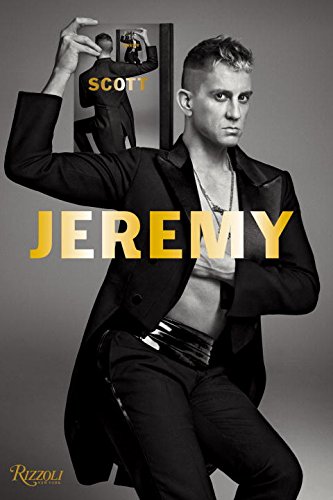 Jeremy Scott
Jeremy Scott; Fashion Design Alumnus
Rizzoli Books Monograph
$85.00
Fashion designer Jeremy Scott is currently the creative director at Moschino. His Rizzoli Books monograph debuted at Art Basel Miami Beach. The book reflects all the style of Scott's world, from snapshots of fittings in his studio to Polaroids taken backstage at shows and editorial work from Inez and Vinoodh, Steven Meisel, Ellen von Unwerth, and Terry Richardson, among others. With an introduction by Jeffrey Deitch, it takes a fascinating look at this iconic designer. Available at www.amazon.com.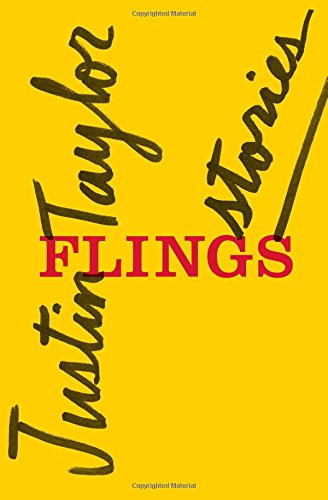 Justin Taylor
Justin Taylor; Writing Program Faculty
Flings: Stories
$23.99
The author of The Gospel of Anarchy and Everything Here Is the Best Thing Ever makes his hardcover debut with Flings, a critically acclaimed collection of short fiction. With a suite of powerful and incisive stories set in New York, the Deep South, the Pacific Northwest, and Hong Kong, Taylor unfolds the problems faced by his diverse group of characters with a voice at once keenly observant, funny, and empathetic. Available at www.greenlightbookstore.com.
Pratt Institute's Office of Communications and Marketing periodically publishes pieces that showcase Pratt-made products. To submit something for consideration, please email details to editorial@pratt.edu.
Images: All photos courtesy of the artists.