Pratt Institute will present a lecture by Tina Chang, the Poet Laureate of Brooklyn, as part of its fifth annual Christina Porter Poetry in the Schools lecture. The lecture is free and open to the public and will take place on Thursday, March 24 from 12:30 to 2 p.m. in Higgins Hall Auditorium at 61 St. James Place in Brooklyn. Brooklyn Borough President Marty Markowitz is expected to introduce Chang.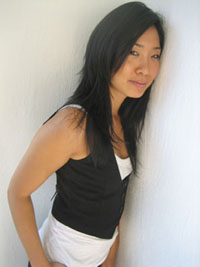 Chang, who was appointed as Brooklyn's Poet Laureate by Markowitz in 2010, is the author of the forthcoming book Of Gods & Strangers (Four Way Books, 2011) and the poetry collection Half-Lit Houses (Four Way Books, 2004). She also served as co-editor of the anthology Language for a New Century: Contemporary Poetry from the Middle East, Asia and Beyond (W.W. Norton, 2008) along with Nathalie Handal and Ravi Shankar. Her poems have appeared in American Poet, McSweeney's, Ploughshares, Quarterly West, and Sonora Review. Chang's work addresses the role of history and loss as well as public and private themes. She currently teaches poetry at Sarah Lawrence College.

Chang's work has been anthologized in Identity Lessons, Poetry Nation, Asian American Literature, Asian American Poetry: The Next Generation, From the Fishouse: An Anthology of Poems, and in Poetry 30: Poets in Their Thirties. She has received awards from the Academy of American Poets, the Barbara Deming Memorial Fund, the Ludwig Vogelstein Foundation, the New York Foundation for the Arts, Poets & Writers, and the Van Lier Foundation.

An exhibit of poetry and drawings by undergraduate architecture students at Pratt will accompany Chang's lecture. The annual lecture honors Christina Porter, the late daughter of Pratt Adjunct Professor of Architecture Brent Porter.