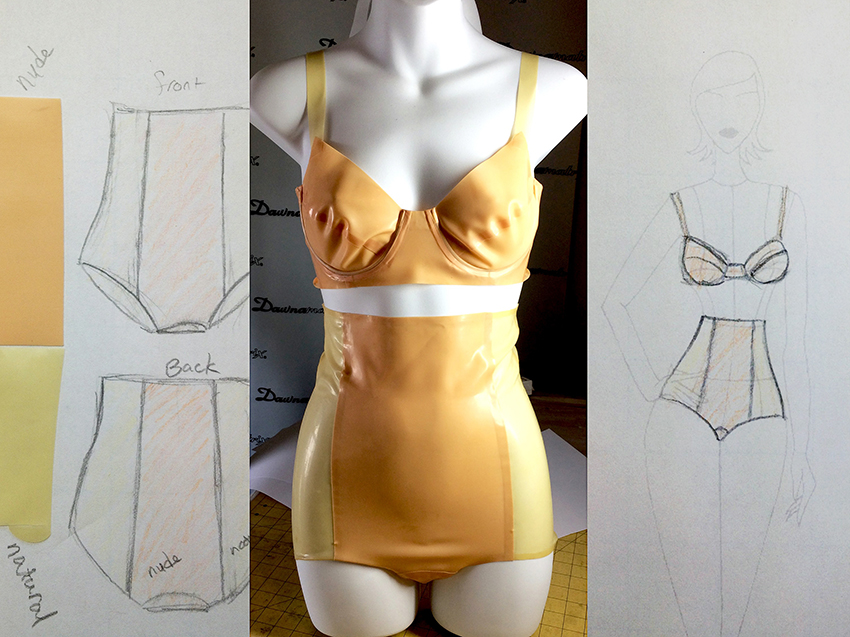 A number of high-end latex designs by Pratt alumna Dawn Mostow (M.F.A. New Forms, '08) were featured prominently at this year's MTV Video Music Awards (VMAs). Acclaimed pop star Beyoncé and her crew of dancers donned designs from Mostow's latex couture brand, Dawnamatrix, for her performance at this year's August 24 awards ceremony, which was broadcast and averaged 8.3 million total viewers nationally.
Beyoncé and her dancers wore a total of 68 pieces designed by Mostow, all specially ordered by Beyoncé's stylist for the singer's VMA performance. Of the commission, Mostow said: "I was thrilled and honored to be asked to provide designs for the performance. Beyoncé exemplifies women's might, and Dawnamatrix endeavors to express this same power in all of our fashions."
This is not the first time that Mostow's works have been in the spotlight. She counts Pink and Katy Perry among her celebrity clients, and since she founded Dawnamatrix in 2010, her designs have appeared on runways around the world and in the pages of magazines such as Vogue and Interview.
Image: production images of outfit worn during the Partition segment of the MTV Video Music Awards performance (courtesy of Dawn Mostow)