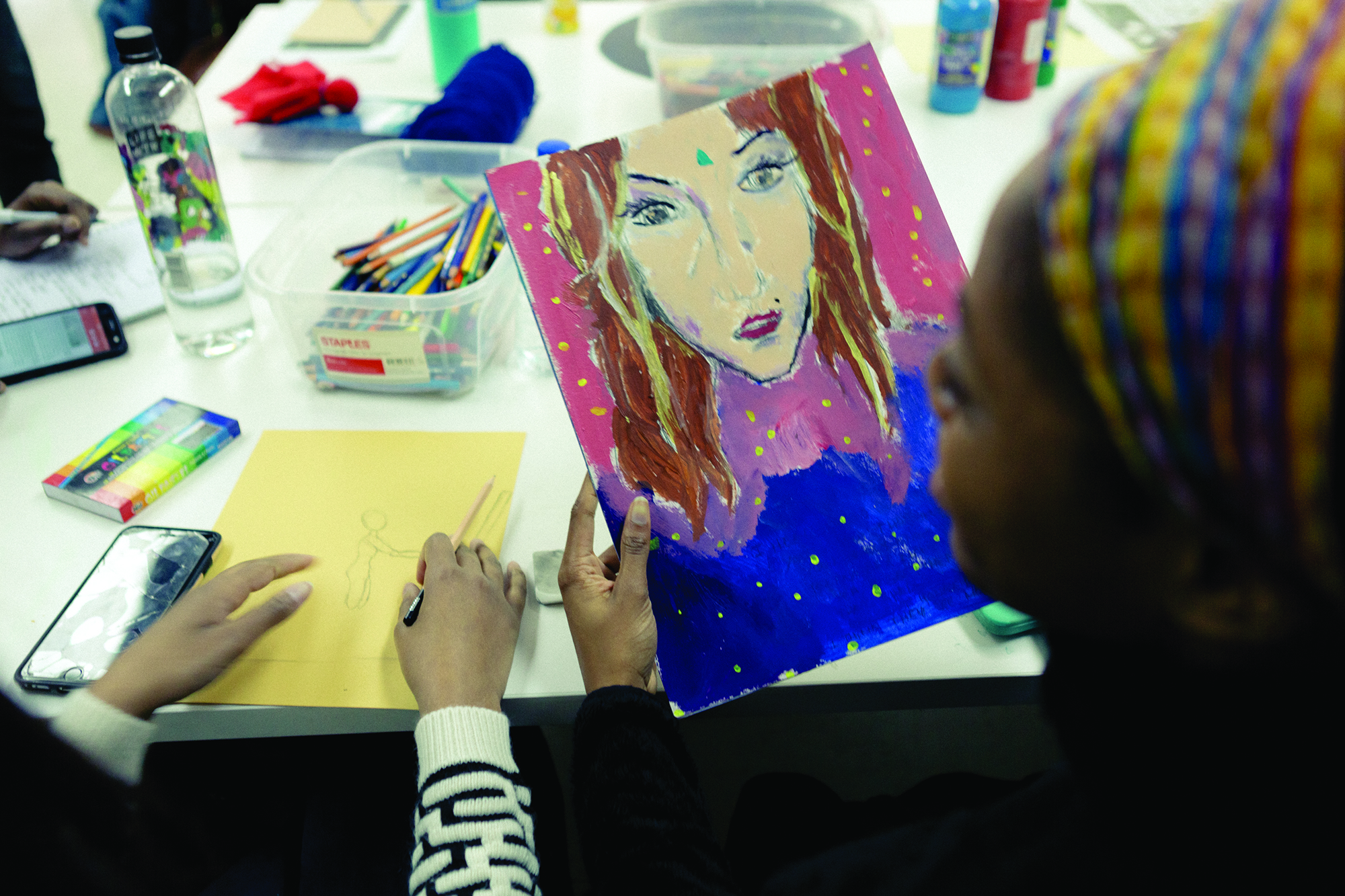 Creative Arts Therapy students (from the Pratt Institute Graduate Bulletin 2019-20)
Pratt Institute is ranked fourth in the country in the Top 10 Best Master's in Art Therapy Programs list recently released by Best Counseling Degrees, an online resource for counseling degree programs. The educational website based the rankings on program appeal, financing, and student success, drawing on data from the National Center for Education Statistics and the US Department of Education's College Scorecard.
Pratt's Master of Professional Studies in Art Therapy and Creativity Development is in the Graduate Creative Arts Therapy Department, which fosters an inclusive and creative environment for perspectives that challenge the status quo while engaging in learning where psychology and the arts intersect. In its rankings, Best Counseling Degrees cited the program's combination of theoretical and experiential learning which helps students to develop innovative approaches to treating clinical issues. The site also notes the flexibility of the program which can either follow the regular academic year schedule or have a low residency format.
View the full Best Counseling Degrees list of the Top 10 Best Master's in Art Therapy Programs and learn more about the methodology behind the rankings.