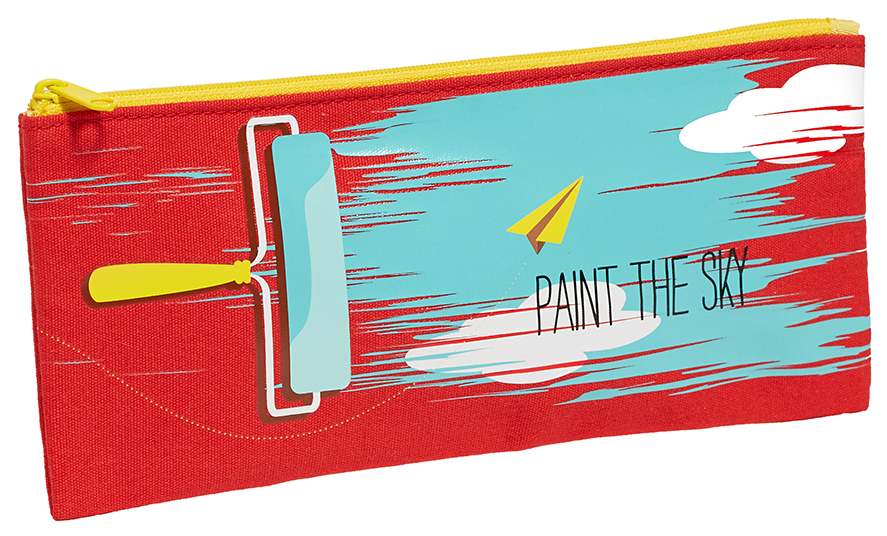 A new collection of Pratt Institute student-designed products is now available at more than 400 Barnes & Noble stores nationwide and online at BN.com.
The "For Students By Students" collection of journals, notebooks, pencil cases, and other back-to-school items were designed by a group of ten students working towards their master's degrees at Pratt as part of an ongoing partnership with Barnes & Noble that gives students the opportunity to design products for a commercial audience. The new products feature eye-catching graphics, including colorful mirrored sunglasses and black-and-white computer symbols, among others.
This is the sixth year in a row that Pratt students' designs have been carried by Barnes & Noble. Each year, products from the collection that sell particularly well can be chosen by Barnes & Noble buyers to be included in the bookstore's everyday offerings.
Every year, participating student designers are challenged to create unique designs for a select group of products that would appeal to students in high school, college, and beyond. Through the collaboration, Pratt students receive an invaluable hands-on educational experience, learning about materials and production techniques, working directly with a client, adapting designs to fit the client's market and production requirements, and presenting to buyers. Students work in a studio environment under the leadership of Pratt faculty advisor Professor Thomas Dolle.
The Pratt "For Students By Students" collection has been an important program for Barnes & Noble," said Alex Perruzzi, Vice President, Gifts and Product Development at Barnes & Noble. "Not only does the partnership provide Pratt students with hands-on product design experience, but our student customers benefit as well from the functional and design sensibility that flows from the unique student perspective."
The partnership was one of several Pratt collaborations to be featured in a recent Brooklyn Magazine article that highlighted the benefits that corporate collaborations bring to Pratt students.
Image: Paint the Sky Canvas Pencil Pouch, designed by Amanda Phingbodhipakkiya (M.S. Communications Design '14)