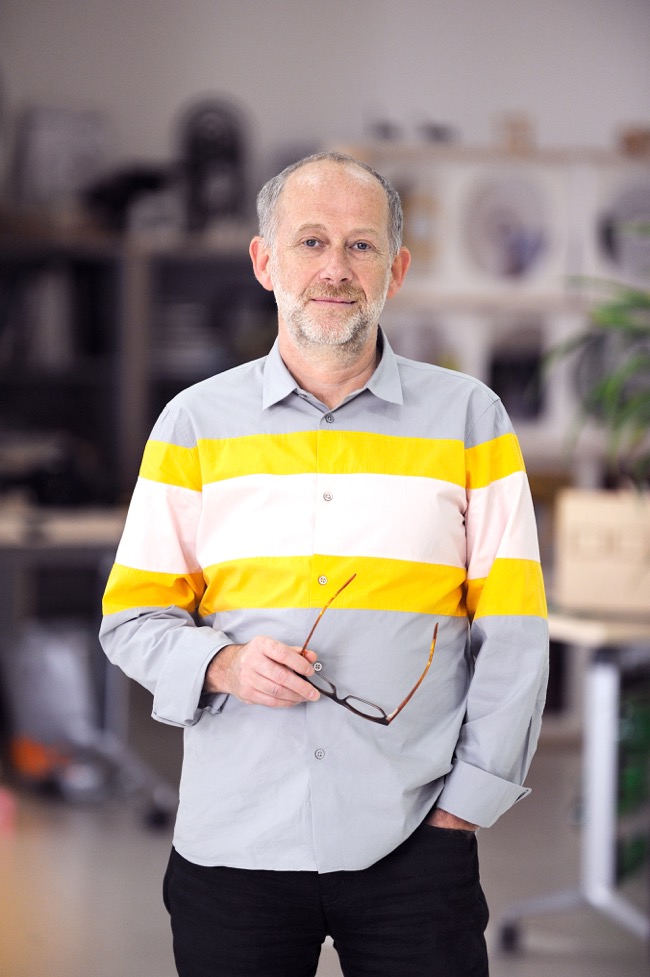 Designer Constantin Boym has been named Industrial Design chair within Pratt Institute's School of Design. He will assume the role on July 13, 2015, succeeding Scott Lundberg, who has served as interim chair since fall 2014.
Boym is founder of Boym Partners Inc., an award-winning design studio that he runs with Laurene Leon Boym. Boym served as professor and director of Graduate Design Studies at Virginia Commonwealth University in Qatar from 2010–12, and as faculty and program coordinator at Parsons School of Design from 1987–2000.
"Professor Boym has an impressive history as a designer in the industry and within academia, and I look forward to him bringing his wealth of experience to Pratt," said Pratt Institute Design Dean Anita Cooney. "I am confident that his critical, experimental approach to design will build upon the Department's history of excellence and innovation," she added.
As chair, Boym will be responsible for leading Pratt's Industrial Design Department, which includes approximately 300 students and 55 faculty. The Department's undergraduate and graduate programs are among the highest ranked in the country, and prepare students to translate innovative ideas into impactful forms and products.
Boym Partners has created work for an international roster of companies including Alessi, Swatch, Flos, and Vitra, and was recognized with a prestigious National Design Award in 2009 for excellence and innovation in American design. Boym Partners' work is included in the permanent collections of many museums such as The Museum of Modern Art, and their Boym Editions are sought after by collectors from around the world. Boym has authored several books including Keepsakes: A Design Memoir (Pointed Leaf Press, 2015) and Curious Boym: Design Works (Princeton Architectural Press, 2002).
"Design has changed tremendously in the last few years, perhaps more than any other creative field," said Boym. "I am excited to join Pratt Institute at this crucial moment and help continue its trajectory as a leader in design education," he added.
Image: Constantin Boym (photo: Markus Elblaus)