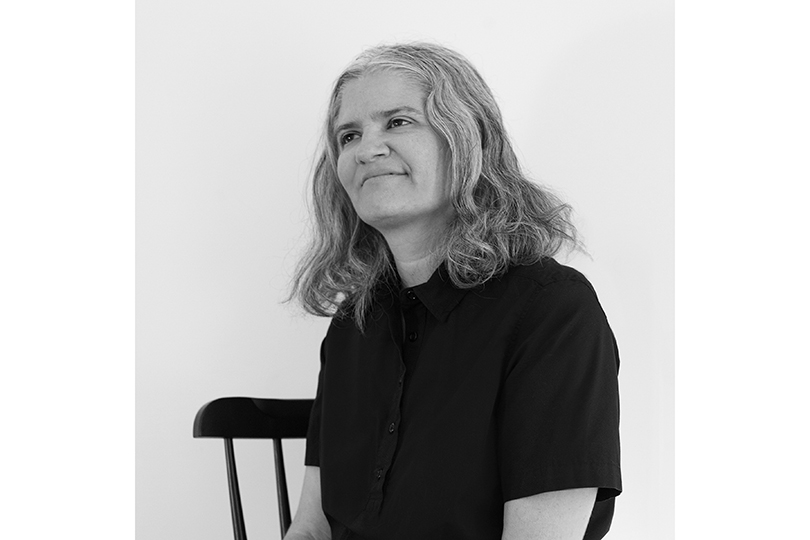 Artist Shannon Ebner has been named chair of the Photography Department within the School of Art. Ebner succeeds Stephen Hilger, and will assume the role in September 2018.
"We are pleased to announce that Shannon Ebner will be the new chair of the Photography Department and are excited to have a major artist of her immense talent join Pratt in a leadership role," said Gerry Snyder, Dean of the School of Art. "Ebner is recognized as an outstanding educator with an expansive view of photography's potential as it relates to the student experience and how it can enrich their practice."
As an artist and educator Ebner brings extensive experience to the position. For the past 10 years, while on faculty at the University of Southern California's Roski School of Art and Design, Ebner served as Area Head of Photography from 2007-2013.
Ebner is an interdisciplinary artist working primarily in photography at the intersection of language and image through the study of poetic systems. She has exhibited widely in the United States and abroad, including at venues such as The Whitney Museum of American Art, the Museum of Modern Art (MoMA), the Guggenheim Museum, Tate London, Stedelijk Museum, and the Walker Art Center. Solo projects and exhibitions have included ICA Miami, Hammer Museum, and MoMA's PS1. Ebner is currently working on projects for the 2018 edition of the Liverpool Biennial (July-October) as well as a solo exhibition at The Iris & B. Gerald Cantor Center for Visual Arts at Stanford University (January 2019).
In addition to her studio practice, Ebner has also published numerous artist books and publications such as A Public Character (ICA Miami and ROMA, 2016); Auto Body Collision (Carnegie Museum of Art, 2015); STRIKE (Mousse, 2015); and The Sun as Error (Los Angeles County Museum of Art, 2009).
As chair, Ebner will lead Pratt's Photography Department, which includes approximately 200 students and 30 faculty.
"The Pratt Photography Department is a very singular institution. It is built on a strong belief in the medium and doing so has made photography a centerpiece of the discussion," said Ebner. "I am thrilled to be joining Pratt at this time and to contribute to the culture of the department and to the school at large. There is important work to be done here, and I'd like to get to it. "
Ebner holds an MFA in Photography from Yale University, and a BA in Photography from Bard College. In 2014 she was the Teiger Mentor in the Arts at Cornell University (AAP).
Photo by Brandon Jardine