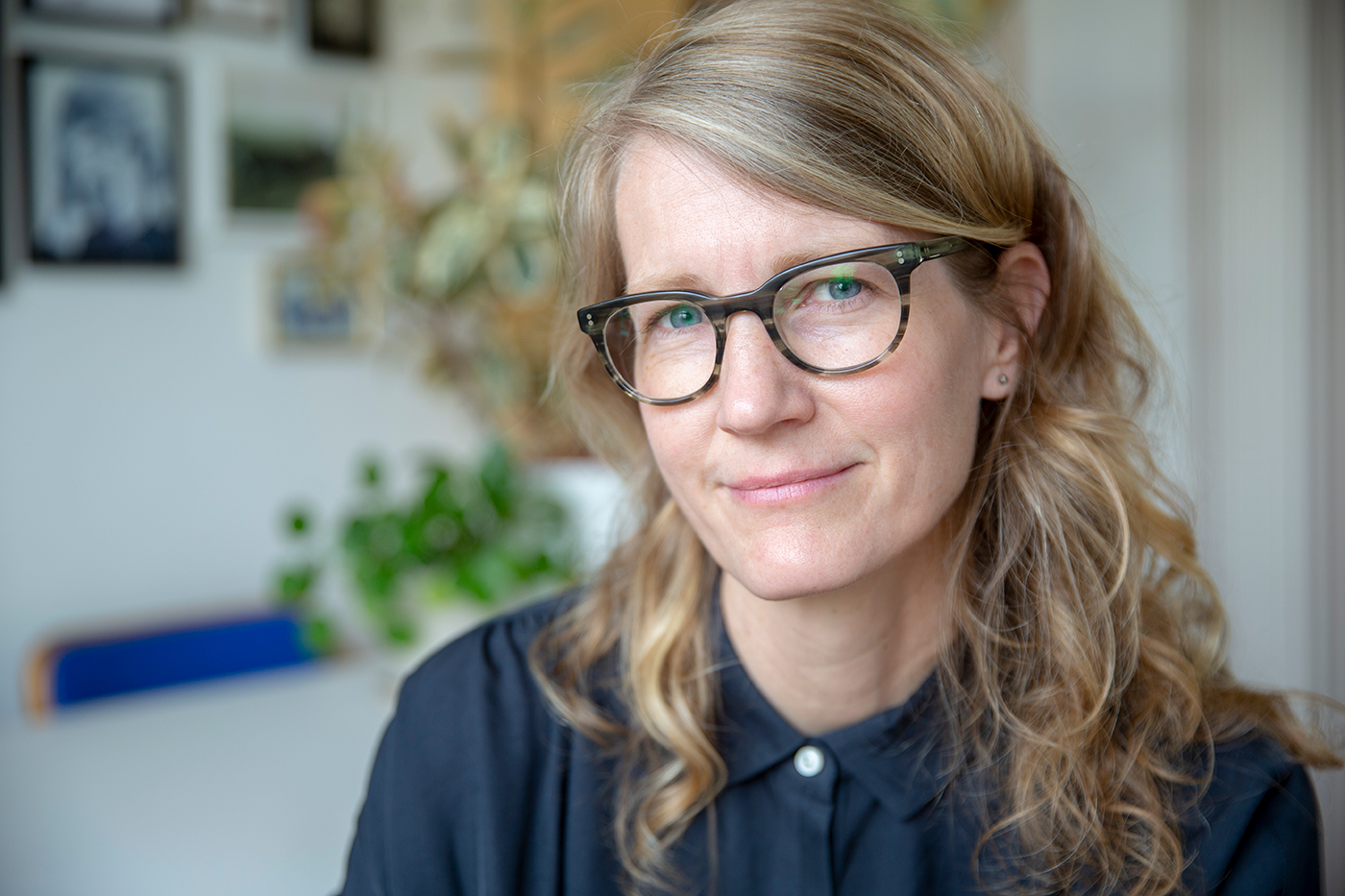 Kara Hearn has been named Film/Video chair within Pratt Institute's School of Art following a competitive national search. Hearn, who has led the Film/Video Department as acting chair since the summer of 2019, is an accomplished video artist and arts administrator with more than 20 years of experience teaching film/video, media literacy, and interdisciplinary art. She will assume the role on July 1, 2021.
"We are so pleased to announce Kara Hearn as chair of the Film/Video Department," said School of Art Dean Jorge Oliver. "Kara has done an excellent job leading the department as acting chair over the last two years and as assistant chair for the five years before that. Her creative thinking, collaborative working style, pedagogical curiosity, and deep commitment to diversity, equity, and inclusion have been, and will continue to be, integral to her work in the department."
As chair, Hearn will continue to oversee Pratt's Film/Video Department, which includes approximately 190 students and 30 faculty. The film program has been named among the best in the country by outlets such as Variety, USA Today, and the Hollywood Reporter. Its alumni include directors whose films have premiered at leading international film festivals, as well as successful professionals working in a range of industry roles for commercial production companies, media companies, and other settings.
"I am excited to serve as Film/Video Department Chair," said Hearn. "We have something quite special at Pratt—including outstanding faculty and staff, high-end equipment and facilities, and an art-driven curriculum that emphasizes artistic vision and storytelling and is responsive to evolving trends in the field. I am deeply motivated to continue collaborating with faculty, staff, and students to heighten these strengths, delivering the best possible education to students within a strong and inclusive community, while working to elevate our profile as an exceptional film program both nationally and internationally."
In addition to teaching at Pratt, Hearn has taught at SUNY Purchase College, Rice University, and University of California, Berkeley. She was the director of education at Film Arts Foundation in San Francisco and spent eight years as an educator and administrator running TILT (Teaching Intermedia Literacy Tools), a nonprofit media education organization focused on teaching media literacy and production to disenfranchised, often BIPOC or queer youth and elders.
Her artwork has been screened, exhibited, and performed nationally and internationally at institutions such as MoMA, SFMOMA, Bluecoat Gallery, Arquipélago Contemporary Art Center, Recess, EFA Project Space, DiverseWorks, New Orleans Museum of Art, Yerba Buena Center for the Arts, White Columns, Berkeley Art Museum, and Walker Art Center. She was an artist in residence in the Core Program at the Museum of Fine Arts Houston. Her work is featured in the book Double Act: Art and Comedy by David Campbell and Mark Durden.
Hearn holds an MFA in Art Practice from University of California, Berkeley, an MA in Interdisciplinary Art Education from San Francisco State University, and a BA in Creative Thought and Action from University of California, Santa Cruz.