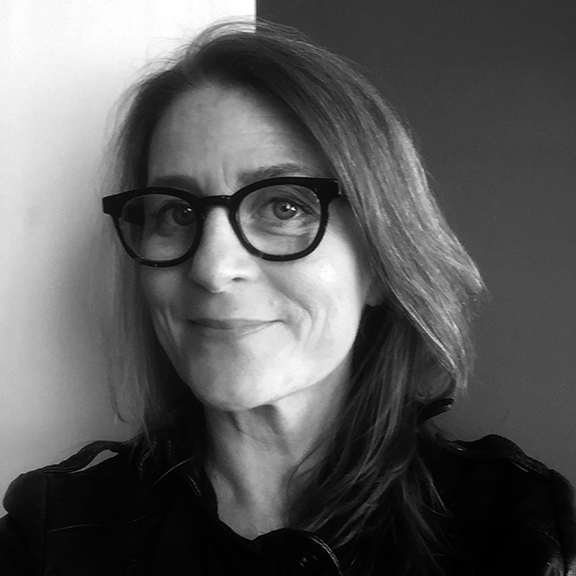 Jane South has been appointed Chair of the Fine Arts Department within the School of Art at Pratt Institute. She will assume the role on July 1, 2017, succeeding current Chair Deborah Bright, who is stepping down to focus full-time on her artistic practice and scholarship.
"Jane South has an impressive background in combining her leadership experience of Fine Arts programs in the US and Europe with her experience as a practicing artist whose work cuts across disciplines and reflects the intersectional nature of contemporary arts practice," said Gerry Snyder, dean of the School of Art. "Her dynamic and collaborative approach will benefit the Fine Arts Department's thriving community of students and faculty, and continue to expand the development and visibility of its undergraduate and graduate programs."
South brings extensive experience as both an artist and educator to the position. She currently teaches in the Film, Animation, and Video Department at Rhode Island School of Design (RISD), where she has also taught in Sculpture, Painting, and Digital + Media. She was appointed Head of Sculpture at RISD as a sabbatical replacement (2015-16) and was Co-Creative Director of CoLAB, a summer performance laboratory offered by Brown University and RISD (2015-16). South has also been Associate Director of Italy's Siena Art Institute (SART) since 2011.
South has held visiting teaching positions and has been a visiting artist at institutions including Pratt Institute (2013-14 and 2004), Williams College, the Maryland Institute College of Art, Brandeis University, Mount Holyoke College, the University of Las Vegas, and the University of North Carolina, Greensboro.
In her artistic practice, recent works include the large-scale sculptural installations Raked at Spencer Brownstone Gallery in New York (2014), and Floor/Ceiling at The Aldrich Contemporary Art Museum, Connecticut (2013). South has exhibited widely in the United States and abroad, including at venues such as The Museum of Arts and Design (MAD), New York; The Weatherspoon Museum, North Carolina; The Whitney Museum of American Art at Altria, New York; MASS MoCA, Massachusetts; and Nassauischer Kunstverein, Wiesbaden, Germany.
As chair, South will lead Pratt's Fine Arts Department, which includes approximately 400 students and 100 faculty.
"The creative, intellectual, and interdisciplinary strengths of Pratt Institute make it a tremendously exciting place to be. It's wonderful to return to Pratt, and I am very much looking forward to working together with students, staff, faculty, and technicians in the Fine Arts Department to further support and enhance its community, mission, and programs," said South.
South holds an M.F.A. in Sculpture and Painting from the University of North Carolina, Greensboro, and a B.A. in Theater Design from Central (now Central/St. Martins) School of Art, London. In 2015 she was awarded a RISD Andrew W. Mellon Teaching Fellowship at Brown University. Other fellowships, grants, and residencies include: Joan Mitchell Painters and Sculptors Grant, Pollock-Krasner Foundation Grant, New York Foundation for the Arts Fellowship (NYFA), Rockefeller Foundation Bellagio residency, MacDowell Colony residency, and Yaddo residency. Reviews and articles about her work have appeared in publications such as the New York Times, Los Angeles Times, The New Yorker, Artforum, Art in America, ArtNews, and Frieze.