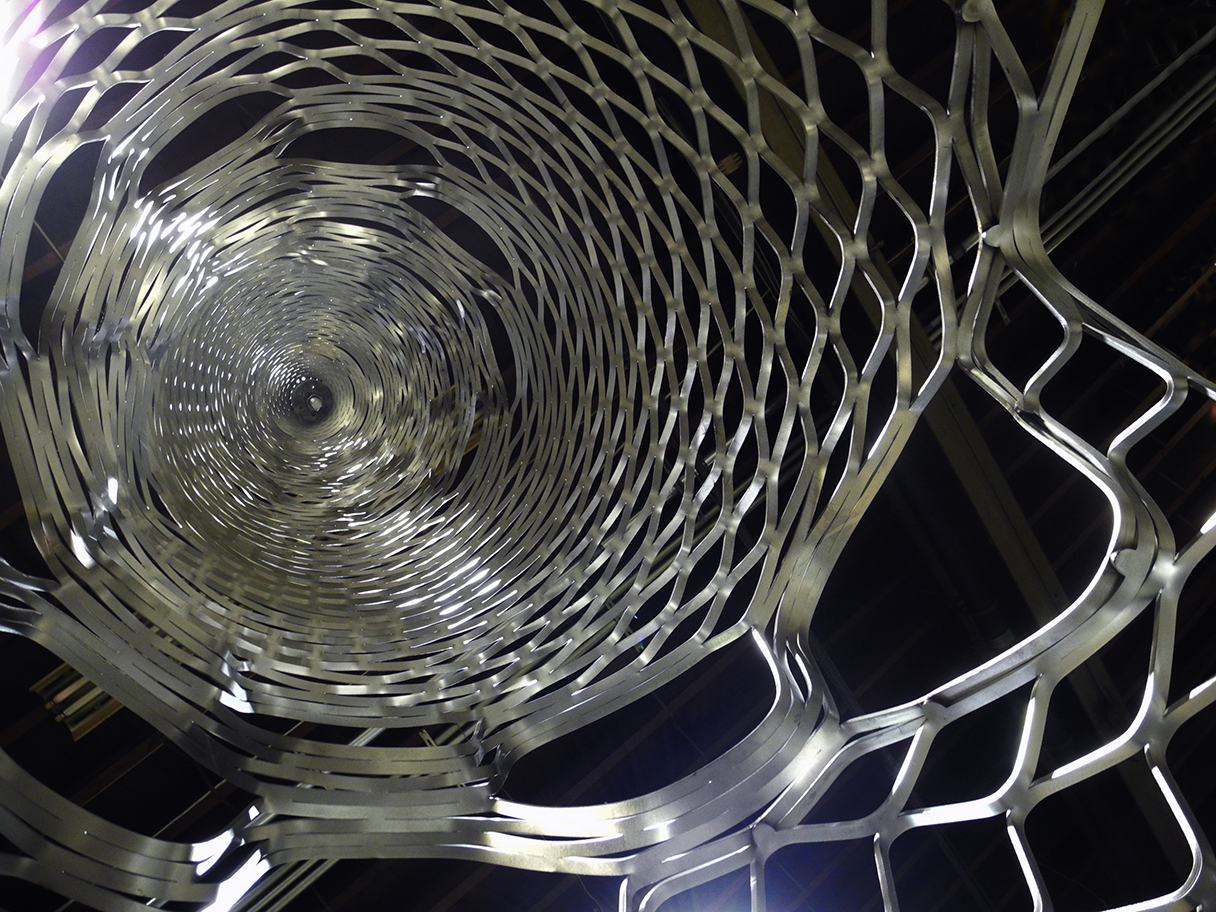 Architecture Omi—a 60-acre site in upstate New York which houses art installations such as pavilions, earthworks, landscape interventions, and constructed environments—is exhibiting work by two Pratt faculty, Professor of Architecture Haresh Lalvani (M.S. Architecture '72) and Undergraduate Architecture Visiting Associate Professor Alex Schweder (B.Arch. '93), as well as alumna Denise Hoffman Brandt (B.A. Art History '83) during its 2014 season. An opening reception was held on June 14.
Facilitating projects exploring the intersection of architecture, art, and landscape, Architecture Omi is directed by Pratt alumnus Peter Franck (B.Arch. '85).
Lalvani, whose work is also currently on display in White Plains, New York, is showcasing his aesthetically stunning sculptures X-POD and X-TOWER, whose forms are derived from natural designs, generative principles, and mathematical code.
Schweder, who recently lived in a 25-foot wheel during his installation In Orbit, is presenting his project the hotel rehearsal. Originally designed for the 2013 Biennale of the Americas, the work is a fully functioning 5-foot-by-10-foot hotel room that can move both horizontally and vertically.
Hoffman Brandt, who explores how organisms function in complex environments, will construct live stakes of red-dogwood plantings into patterns of Morse Code, guiding visitors to hidden exhibitions throughout the area though her project titled Red Carpet Encrypted.
All three pieces are being exhibited during the summer season, and works by Lalvani and Hoffman Brandt will likely remain on view for roughly a year.
For more information on Architecture Omi, including directions and visiting hours, click here.
Image: Haresh Lalvani, X-TOWER 88.2 for OMI (2014). Courtesy Lalvani Studio.