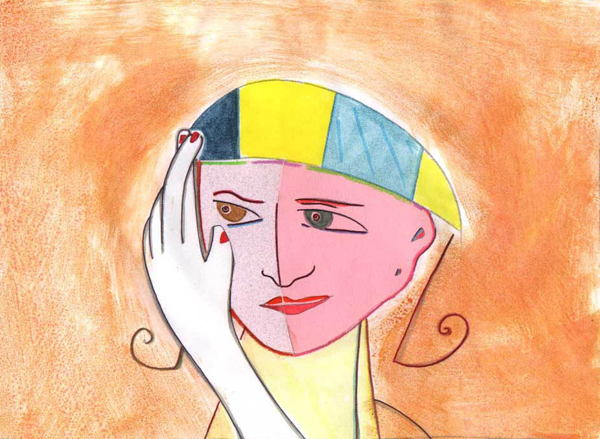 Pratt Institute's Department of Digital Arts has added renowned independent animator Emily Hubley to its fall 2011 lecture series lineup. Hubley will speak on Wednesday, November 30 from 12:45 PM to 1:45 PM in Myrtle Hall, Lecture Room 4E-3, 4th floor, on Pratt's Brooklyn Campus. The lecture is free and open to the public; however, seating is limited. View the lecture live on Pratt's Ustream or on Pratt's Facebook.
Emily Hubley has been making short animated films for over 30 years. Her feature The Toe Tactic premiered theatrically at the Museum of Modern Art in NYC in 2009 and was released on DVD by Kino International. Hubley has contributed animation to the play In Mother Words and to the films William Kunstler: Disturbing the Universe, Blue Vinyl, and Hedwig and the Angry Inch. A daughter of pioneer animators Faith and John Hubley, she worked on Faith Hubley's films at The Hubley Studio, Inc. from 1977 to 2001. She lives in South Orange, NJ. For more information on Hubley, visit http://www.emilyhubley.com/.
The Department of Digital Arts Lecture Series is a seasonal series organized by the Department of Digital Arts in the School of Art and Design at Pratt Institute. The series features critics, artists, and curators of digital art. The guests include both emerging talent and established pioneers in the fields of digital animation, motion arts, interactive artwork, and digital imaging.
Takehito Etani, Paddy Johnson, Man Bartlett, Tali Hinkis and Kyle Lapidus of LoVid, and Paul Miller (aka DJ Spooky) also gave lectures to the Pratt community about their involvement and careers in the digital arts earlier in the fall.
Myrtle Hall is located at 536 Myrtle Avenue between Grand Avenue and Steuben Street; the entrance to the building is located off 215 Willoughby Avenue. The closest subway stop is the Clinton-Washington station on the G line. For directions to campus or parking information, visit www.pratt.edu/directions.
Still from animation One Self: Fish/Girl by Emily Hubley. Credit: Emily Hubley.
MEDIA CONTACT:
Kate Unver at 718.230.6847 or kunver@pratt.edu