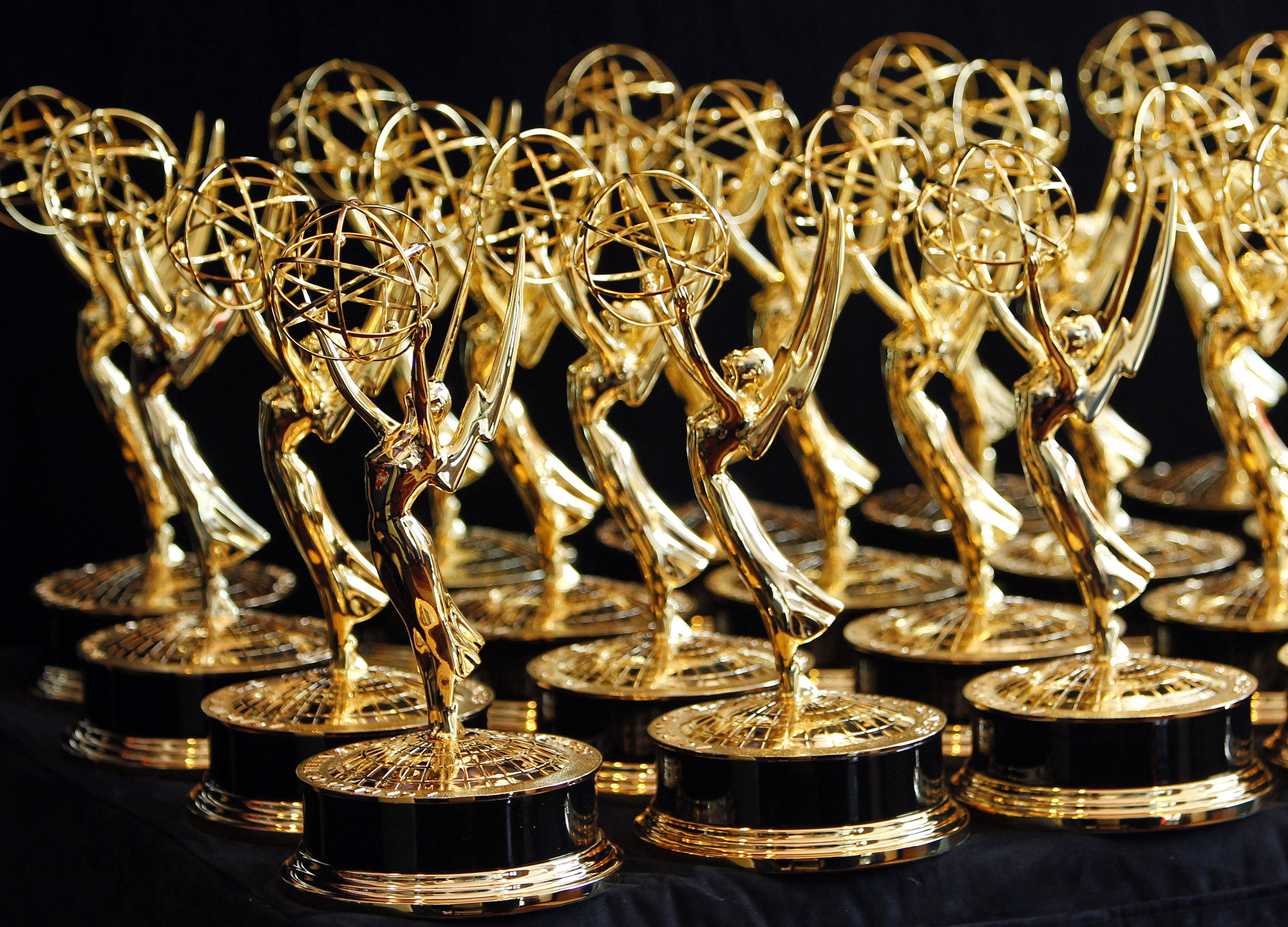 Pratt alumni Maya Edelman, BFA Animation '08; Erica Pérez, BFA Animation '10; and Isam Prado, BFA Animation '08, received an Emmy Award for Outstanding Motion Design on the "Mushrooms" episode of Comedy Central's hit series, Broad City. The 70th Emmy Awards were broadcast live on NBC from Los Angeles on September 17.
Prado served as Supervising Animator, and Edelman and Pérez as Animators, on the award-winning Broad City episode. All are based in New York City. Prado is Head of Animation at Mike Perry Studio in Brooklyn. Pérez, a 2D animator, storyboarder, sequential artist, and storyteller, is also with Mike Perry Studio. Edelman, an animator and illustrator, has worked as a director with clients such as The New York Times, Pop Sugar, and Zagat, and on animated projects for Psyop, Blacklist, Transistor, and others.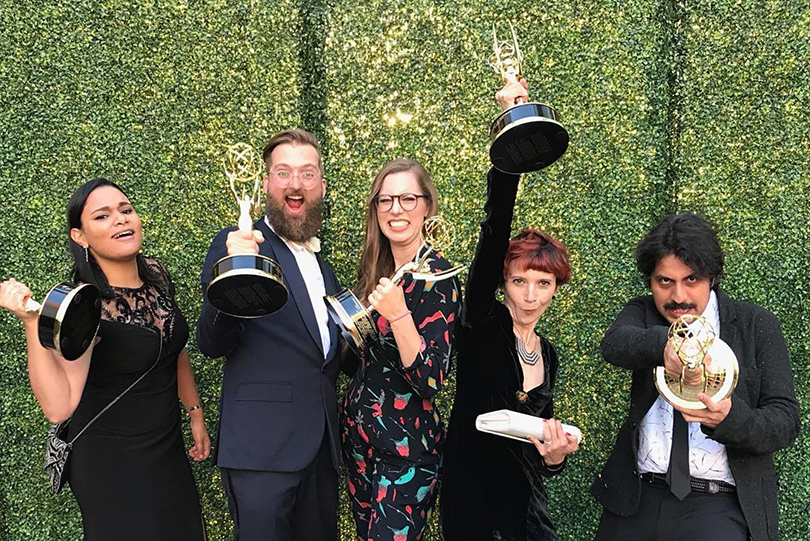 The Emmy Awards recognize excellence within different areas of television and emerging media. Read more about the Emmys and the award winners.
Bottom image (L–R): Erica Pérez, Mike Perry, Barbara Benas, Maya Edelman, Isam Prado.