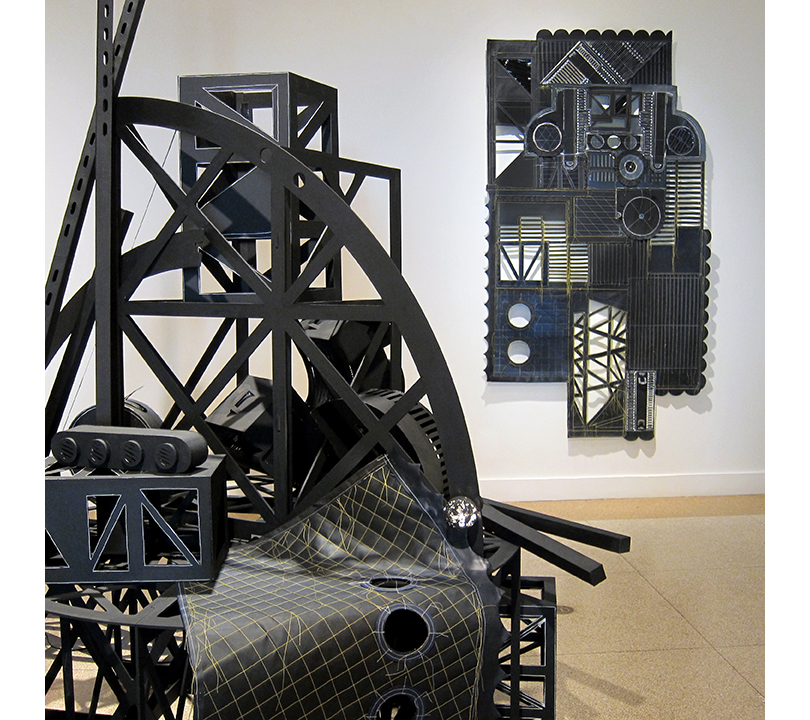 Pratt Institute's Fine Arts Chair Jane South has been selected by the American Academy of Arts and Letters to exhibit work in its 2018 Invitational Exhibition of Visual Arts in New York City. Pratt alumna Carrie Moyer, B.F.A. Painting '85, is also among the 35 artists who were chosen from more than 100 nominees to participate in the exhibition by the Academy, which is the country's most prestigious honorary society of architects, artists, writers, and composers. The exhibition will be on view from March 8 to April 8.
South, who joined Pratt as Fine Arts Chair in July 2017, is known for her dynamic approach to practice and work that cuts across disciplines.
The exhibiting artists are eligible to receive one of ten awards from the Academy, including five Arts and Letters Awards, the Jacob Lawrence Award, the Gwendolyn Knight Lawrence Award, the Willard L. Metcalf Award, the Award of Merit Medal for Painting, and the Rosenthal Family Foundation Award.
Additionally, works in the exhibition are eligible to be purchased and donated to museums around the country. Last year, Joe Fyfe, Adjunct Associate Professor of Fine Arts, was among the 20 artists recognized by the Academy's art and awards program.
Learn more about the American Academy of Arts and Letters and the 2018 Invitational Exhibition of Visual Arts.
Image: Installation View: American Academy of Arts and Letters, New York, 2018
Courtesy of the artist and Spencer Brownstone Gallery, New York