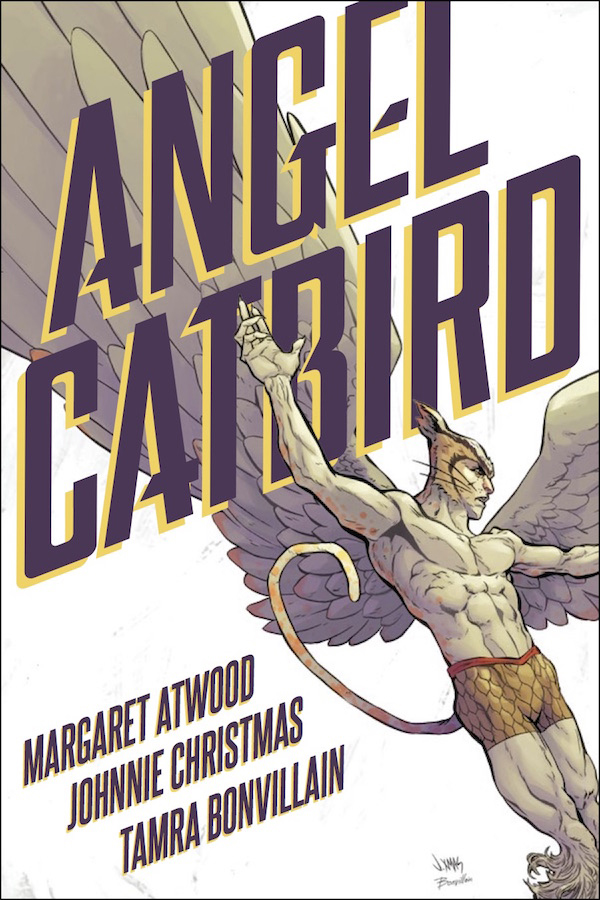 Pratt alumnus and artist Johnnie Christmas (B.F.A. Communications Design '01) has collaborated with Booker Prize-winning author Margaret Atwood on her first and widely anticipated graphic novel, Angel Catbird, to be published in the fall of 2016.
Angel Catbird will be the first in a trilogy of graphic novels written by Atwood and illustrated by Christmas. Intended for readers of all ages, the humorous, action-driven series will follow the adventures of a superhero who is part cat and part bird.
"Using a dash of humor, Angel Catbird probes themes surrounding gene manipulation and engineering, but it's also rooted in advocacy for animals and the environment. It's been great fun to work with Margaret on this," Christmas said.
In addition to Angel Catbird, Christmas has been actively engaged in many other projects. He is the artist and co-creator of the critically acclaimed Sheltered series from Image Comics, which has been translated into multiple languages. He is also the creator, writer, and artist of Firebug, which has been serialized in Island magazine, and co-creator of the science fiction series Pisces.
"What has stayed with me most from my Pratt days is learning to identify what's unique about my point of view, and utilize it when communicating artistic ideas," he said. "It's given me tremendous freedom and the confidence to approach almost any subject matter."
Image: Angel Catbird cover (courtesy of Jonnie Christmas/Dark Horse Comics)