Amir Parsa has been named chair of Pratt Institute's Art and Design Education Department. Parsa, who has been teaching as a visiting assistant professor in the Institute's Department of Critical and Visual Studies since 2009, will begin his appointment July 1, 2011. An accomplished writer who has 13 published books in English, French, Persian, and Spanish, Parsa leads and presents at education conferences nationally and internationally. He most recently presented "Imagination and the Changing Mind" at MoMA as part of its Alzheimer's Project.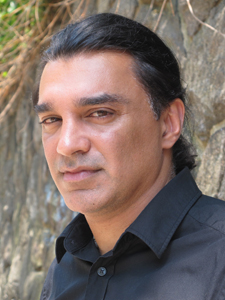 "Amir has experiences in a range of disciplines and settings that provide a strong foundation for realizing new directions in art and design education," said Pratt School of Art and Design Dean Concetta Stewart. "I am so pleased he will be bringing his expertise to Pratt," she added.

Most recently, Parsa served as director of the Alzheimer's Project in The Museum of Modern Art's (MoMA) Department of Education. The award-winning project developed new strategies of interaction with museums and has been replicated nationally and internationally. He also co-authored Meet Me: Making Art Accessible to People with Dementia (published in 2009 by MoMA), which is a resource for creating art programs for individuals with Alzheimer's disease and their caregivers. Over the past seven years, he also conceived and implemented several other interactive programs at MoMA relating the arts to literacy, community development, social/political transformation, and health. His interest in community partnerships began while teaching at the East Harlem Tutorial Program, Success For All Foundation, P.S. 65, and the Boys' Club of New York.

As chair, Parsa will be responsible for leading Pratt's Art and Design Education Department, which is part of the Institute's School of Art and Design and includes a bachelor of arts degree program; a joint bachelor of arts and master of science degree program; master of science degree programs; and advanced certificate degrees in art and design education. All degree programs place emphasis on connecting educational theory and intensive studio preparation with fieldwork and student teaching experiences.

Parsa received master's degrees in comparative literature and French theory and literature from Columbia University, where he also completed doctoral studies. He holds a bachelor's degree in political theory from Princeton University and is a resident of New York City.
Photo Credit: Janett Parra