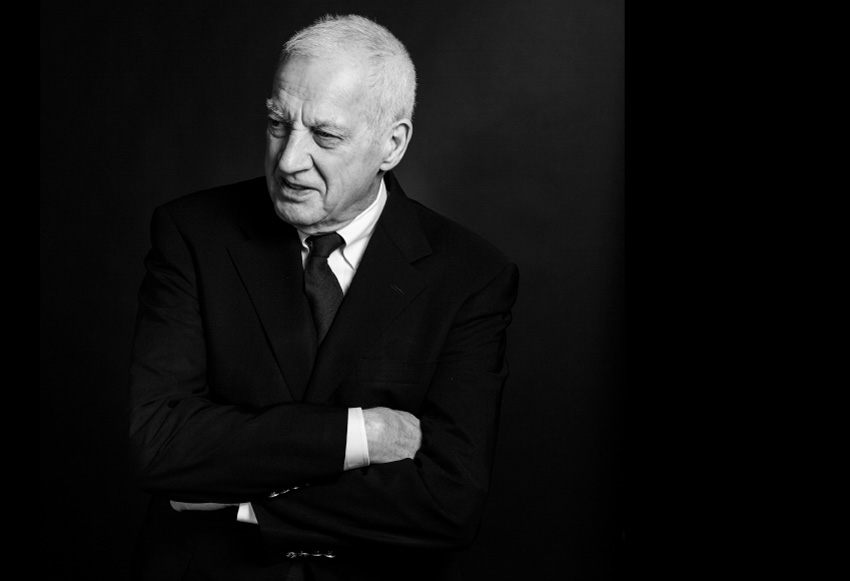 President Thomas F. Schutte emanates a singular energy—a dynamism
 that over the past 24 years has driven an institutional renaissance.
As Pratt's 11th president, Dr. Schutte set in motion widespread changes that redefined Pratt's future as a leader among art and design colleges. With tireless leadership and optimism in action, he has left an indelible mark on the school, laying the groundwork for continued growth after he steps down in July 2017.
Dr. Schutte first came to know Pratt when, as president of Rhode Island School of Design (RISD), he was working to establish a collective of art and design college presidents, a group that would later form the Association of Independent Colleges of Art and Design, or AICAD. Over the course of his visits to Pratt, where the presidents would occasionally hold their meetings, Dr. Schutte developed a deep tenderness for the school. The facilities were desperate for repair, enrollments declining, and financial burdens limited the Institute's ability to thrive, but Dr. Schutte saw an opportunity for turnaround.
As an institution that cultivated its students' artistic, creative, and technical talents, Pratt needed a learning environment commensurate with the caliber of work that went on within its gates. Dr. Schutte recognized immense promise in the gifted faculty and students uniquely situated on a college campus in New York City, cloistered in brownstone Brooklyn but within arm's reach of Manhattan's trove of art, design, and industry. He saw Pratt as a treasure unto itself.
"I thought, Pratt is in a big city. Pratt can be a big school," Dr. Schutte said when Prattfolio interviewed him earlier this year. "Pratt had potential, with some new vision, some new energy, and some new strength and leadership. It was a very personal impression. I was just making my own observations."
From the time he assumed the presidency in 1993, Dr. Schutte's approach has remained grounded in a personal vision, and hands-on and direct action, while also encouraging others to bring about change. "On my own, I started doing things—I got involved," he said of the early days of his presidency. "I found that people were enthusiastic. They were pretty raring to go."
One of Dr. Schutte's first major goals was to make Pratt the big school he had envisioned, transforming the Institute from a local commuter school into a residential college that would attract top-caliber students from across the country and around the world. "I felt that Pratt had all the makings for being a national institution," he said. "Judy Aaron, now the Vice President of Enrollment, who had just joined Admissions, and I together determined that we were going to create a national student body. And we did."
Today, nearly 75 percent of students come to Pratt from outside New York State. Since 1993, the total student body has nearly doubled, from 2,992 to 4,668 in 2016–17. Freshman applications climbed from 1,181 in 1993 to 8,174 for the current academic year, and selectivity has become more rigorous, with the acceptance rate going from 77 percent to 38 percent. The result was not only a larger student body, but a more inclusive one. "Because we increased the number of applications, we increased the exposure of Pratt from a global standpoint, and we also increased the diversity of the student body from a cultural standpoint."
Dr. Schutte was also instrumental in creating opportunities for access to a Pratt education, helping establish partner institutions whose students have the opportunity to transfer to the Institute in their junior year. In 1996, Pratt assisted in the founding of Delaware College of Art and Design in Wilmington, in collaboration with Corcoran College of the Arts and Design in Washington, D.C., (now the Corcoran School of the Arts and Design at the George Washington University). In 1999, the Institute formed PrattMWP College of Art and Design in Utica, New York, in partnership with Munson-Williams-Proctor Arts Institute, establishing the Pratt Brooklyn campus as a destination for students from a range of backgrounds.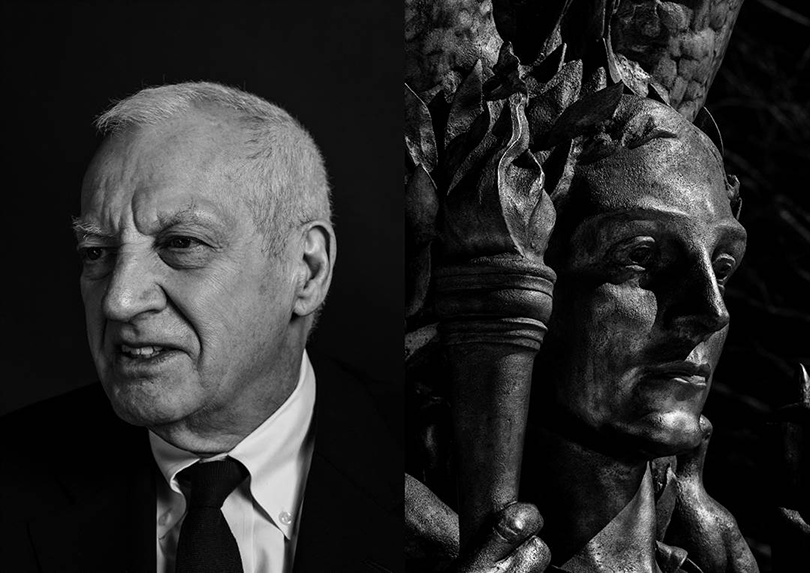 The capstone of Dr. Schutte's initial plan for a residential campus came with the opening of the Stabile Hall student residence in 1999, supported by a transformational gift from class of 1940 engineering alumnus Vincent A. Stabile. In a continued effort to ensure housing for a growing student body, in 2011, Dr. Schutte led the Institute in embarking on a renovation project to convert the Townhouses on Willoughby Avenue, once housing for founder Charles Pratt's employees and later for Institute faculty, into student residences. In 2014, Pratt purchased 100 Grand Avenue, a five-story apartment building just north of Myrtle Avenue that it had been leasing for use as a residence hall. Last November, Dr. Schutte broke ground on his final development project as president, when Pratt began construction of the Emerson Place residence hall, set to open in spring 2018.
Meanwhile, to support the Institute's academic programs and set the stage for future growth, Dr. Schutte effected comprehensive renewal of Pratt's facilities, efforts that continued throughout his presidency. First addressing major structural and systems challenges that had accumulated with age, Pratt went on to establish new labs, studios, classrooms, and presentation spaces as the needs of students and faculty evolved. Buildings including Memorial Hall and the Library were restored, and Higgins Hall received a new center section that brought together the architecture building's north and south wings. The various design programs were united in the Juliana Curran Terian Design Center, prior to the School of Art and School of Design being established as distinct entities in 2014. (Last fall, in another unifying move, the graduate Fine Arts studios came together under one roof for the first time, located in the Pfizer Building a few subway stops from the Brooklyn campus, and in the heart of the arts communities of Bedford-Stuyvesant, Williamsburg, and Bushwick.)
Just outside the gates, Pratt erected Myrtle Hall, home to the Digital Arts program, and established the adjacent Film/Video Building on Myrtle Avenue. Dr. Schutte also led the acquisition of a landmark building on 14th Street to house Pratt's Manhattan campus, where the School of Information and the School of Continuing and Professional Studies are now headquartered. The latest facilities development came in the form of a new Student Union, set to open in spring 2017, which includes space for club meetings, gallery exhibitions, and events.
Throughout Pratt's physical transformation, alumni have played critical roles in the realization of Dr. Schutte's vision. In addition to Stabile's generosity, major gifts by other distinguished Pratt alumni led to improvements to Pratt's grounds, including the creation of Newman Mall and the redesigned Engineering Quadrangle and the completion of the Juliana Curran Terian Design Center. Meanwhile, several architecture alumni have seen their work come full circle to shape their alma mater, including John F. Davies (B.Arch. '75), the project architect for the Townhouses; Jack Esterson (B.Arch. '75), principal of Think! Architecture and Design, who designed Myrtle Hall and the Film/Video Building; and Juan C. Matiz (B.Arch. '94), founder of Matiz Architecture & Design, the principal architect of the renovated Student Union.
The era when Dr. Schutte came to Pratt, after serving as president at RISD for nine years, following eight years as president of Philadelphia College of Art (now The University of the Arts), was a seminal time for the arts, culture, and education in the United States. Nascent movements in sustainability, environmental justice, and cultural and social inclusivity set the tone of scholarly and creative conversation on college campuses. Technological advancements paved the way for global connectivity and new media. A watershed year itself, 1993 saw the first text-and-image web browser; the first patented practical 3-D printer; and a groundbreaking, politically charged Whitney Biennial. To keep pace with scholastic and artistic progress and prepare young thinkers and creators to participate in a shifting culture, marketplace, and career landscape, Dr. Schutte laid the groundwork for Pratt's progress.
In addition to facilities enhancements, a number of centers were created, including the Design Incubator for Sustainable Innovation, the Center for Sustainable Design Strategies, the Brooklyn Fashion and Design Accelerator, the Consortium for Research and Robotics, the Spatial Analysis and Visualization Initiative, and the Center for Equity and Inclusion. Dr. Schutte also initiated and oversaw the creation of the IT division, installing Pratt's first Vice President of Information Technology and CIO. Meanwhile, new degrees and a robust and varied liberal arts program have continued to develop.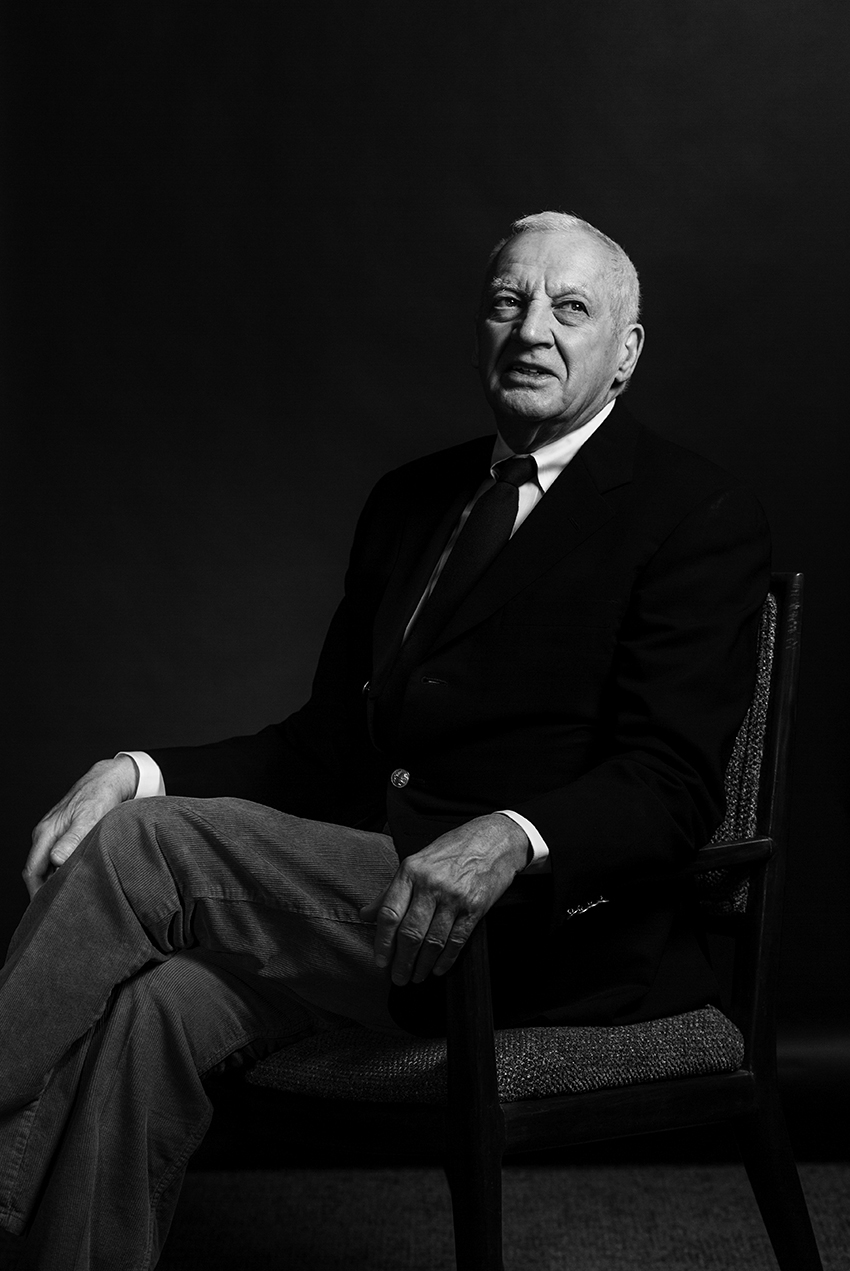 Over the past two-and-a-half decades, Pratt's undergraduate and graduate degree offerings nearly doubled, giving rise to new programs in areas such as information experience design, performance and performance studies, placemaking, and game design. The School of Liberal Arts and Sciences, which had supported the core requirements for art and design bachelor's degrees, launched its first degree-granting undergraduate and graduate programs, uniquely nested in an art school setting. To further diversify the educational experience of Pratt students, under Dr. Schutte's leadership, the Institute began offering a variety of minors, ranging from art, design, and social practice to sustainability, and has begun planning for the new Integrative Courses program that will facilitate interdisciplinary explorations, launching in fall 2018.
Envisioning the importance of Pratt as an anchor institution in the local community, Dr. Schutte opened the gates to forge a relationship with the Clinton Hill neighborhood surrounding campus, beginning with those who had already made an investment in the community. He organized local business owners under the shared goal of spurring economic growth and enhancing the streetscape, particularly the thoroughfare of Myrtle Avenue, for students and neighbors alike.
In 1999, Dr. Schutte led the formation of the Myrtle Avenue Revitalization Project (MARP), which has been a linchpin of community-building efforts spanning commerce and culture, and he fostered collaboration between MARP and the Pratt Center for Community Development, a department of Pratt founded in 1963 to support community-based planning in New York City. "It was very hands-on," Dr. Schutte said, referring to the process of galvanizing local leaders. "We always used the Pratt campus as a place to meet because I wanted them to know that it was a friendly place. We were here to help, and we were interested in the neighborhood."
As Dr. Schutte led efforts to create a distinguished and welcoming academic environment—changes that are immediately recognizable when stepping onto campus or into a classroom or studio—his tenure at Pratt has also been defined by his work to ensure the Institute's continued flourishing, enacting broad fiscal reform and renewed stability. When he arrived at Pratt, a major fiscal crisis beleaguered the Institute, which had undergone years of budget shortfalls, accumulating to a significant deficit in 1993. By the end of his first year, Dr. Schutte had eliminated the deficit, and Pratt has not faced another during his presidency. Over the past 24 years, Dr. Schutte has also worked to grow the endowment, and Pratt-awarded scholarships and grants have climbed from $6.9 million distributed in the 1993–94 school year to $51.5 million in the current academic year.
Under Dr. Schutte's leadership, Pratt also devoted funds to provide in-house grants for faculty development, awarded for the first time in the Institute's history in 1996. With 153 full-time and 1,173 part-time faculty members, two-and-a-half times the number employed at the beginning of his presidency, the Institute continues to attract practicing professionals and top scholars from across creative fields to teach. Among them are recipients of awards from the National Endowment for the Arts, the PEN/Faulkner Foundation, and the National Science Foundation, as well as Fulbright Scholars and Guggenheim Fellows.
"Something that I am most proud of is the amazing faculty and staff here at Pratt. They have done so much for the Institute, and their impact will be felt well into the future," said Dr. Schutte, adding, "I've enjoyed every minute of being Pratt's 11th president. I plan on working hard on behalf of Pratt for years to come."
Cover story from Prattfolio, the magazine of Pratt Institute, Transformation issue (spring/summer 2017)