The Battery in lower Manhattan has tens of thousands of perennials in its gardens, creating a vibrant landscape that erupts with color as different plants bloom across the four seasons.
Graduate students in Pratt's Master of Landscape Architecture program recently visited these gardens as part of the Cartography III: Garden Making studio taught by Marissa Angell, visiting assistant professor in the Graduate Center for Planning and the Environment.
The warm and sunny fall afternoon allowed students to stroll the lush park, which at 240,000 square feet is the largest perennial garden in North America. They were there to analyze plants that make up the herbaceous layer to better understand the structural planning that goes into perennial gardens at a large scale, and to get a sense for how legibility can be created in the planting of expansive public spaces.
Students were asked to sketch the plants in black-and-white, forgoing their bright colors, to keep the focus entirely on form. By visiting different parts of the park, they considered how consistency of form was achieved in the design process. Becoming adept in these structural elements will allow the students to better communicate future garden plans to contractors, the public, and collaborators.
"As a precursor to their second assignment of the semester, students studied the form of plants in this park in both plan and section," Angell said. "The Battery is an excellent example of how design must take into account shifting regimes of light and use, and this exercise in particular encouraged students to think beyond bloom color as a means of developing a planting palette."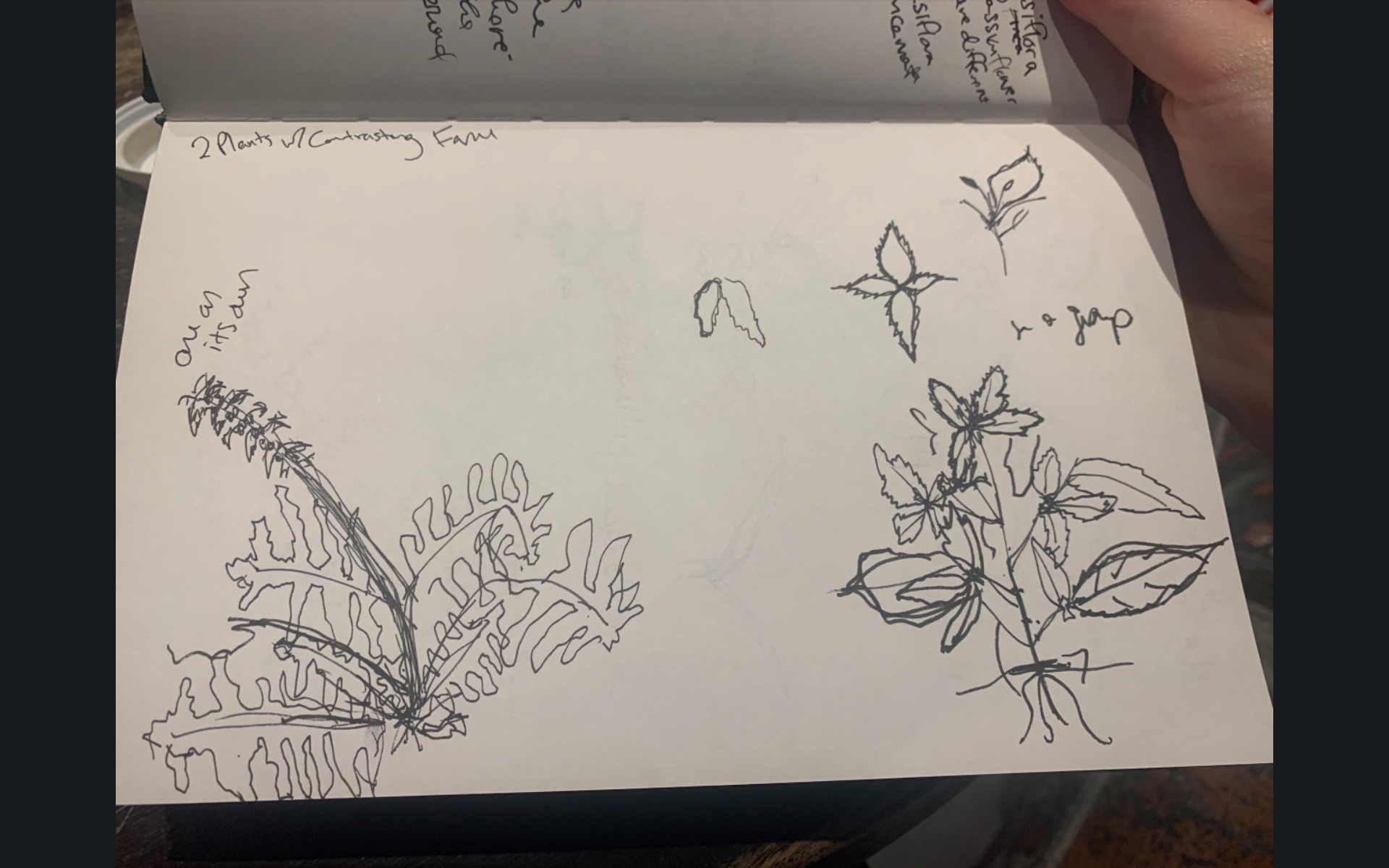 The Master of Landscape Architecture program launched in the fall of 2022 to teach students how to design land and land-based practices that advance environmental and social justice. Angell developed the Garden Making studio for second-year students to deepen their knowledge of local plants and spur creative thinking within the constraints of specific ecologies.
During The Battery visit, students studied and sketched perennials such as palm branch sedge, blue angel hosta, Japanese forest grass, and rattlesnake master.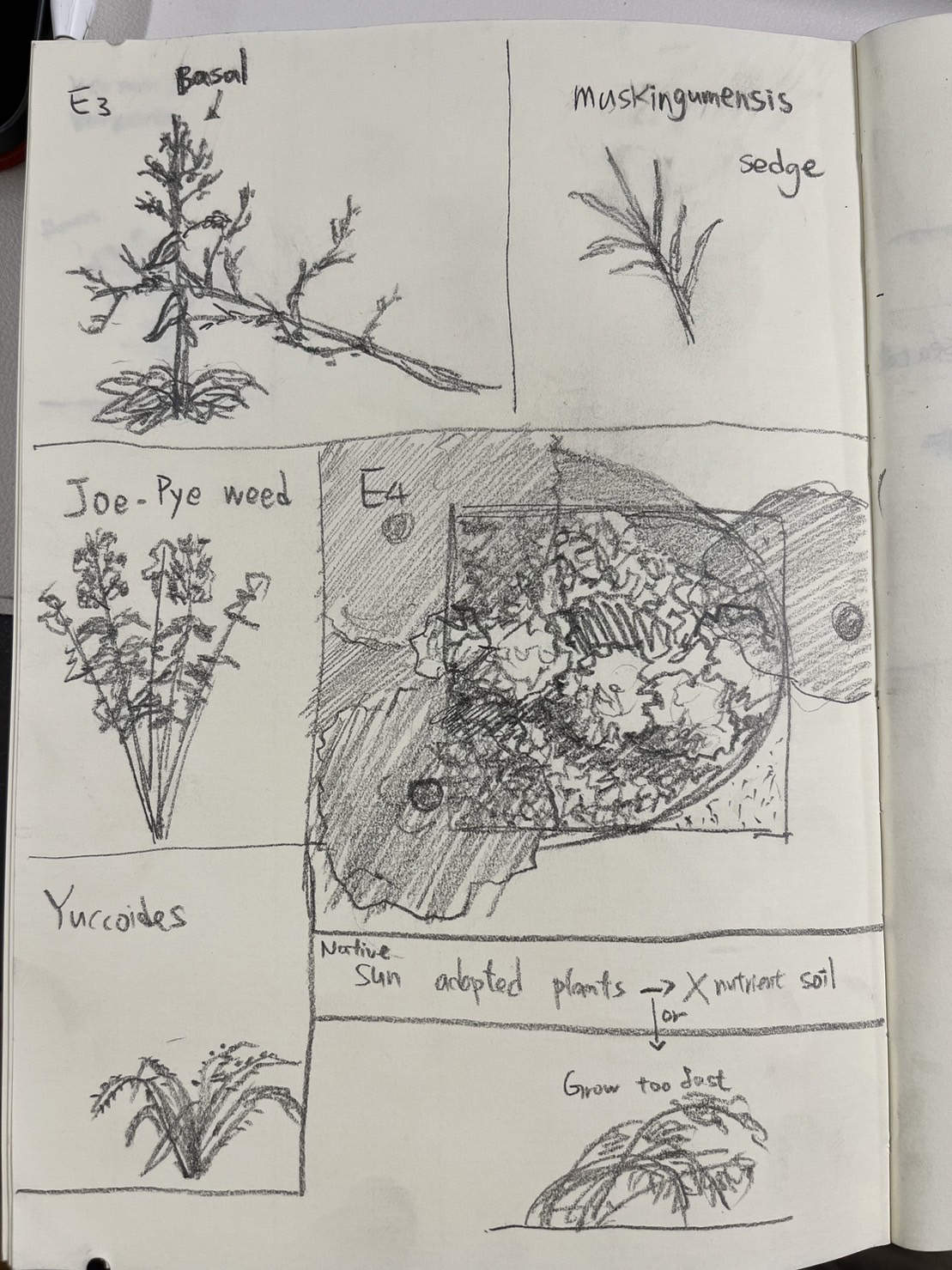 A follow-up visit will allow students to observe how the plants evolve during the changing seasons, interacting with the atmosphere, other species, and the public. These outings are part of a number of planned field trips to study gardens of different scales, including Governors Island, Fort Greene Park, Teardrop Park, and other public spaces that feature a rich planting palette as a core part of their design. Over the course of the semester, students will think critically about the different design purposes of public gardens and how they can foster inclusive communities and advance New York's ambitious climate goals.
"While developing representation skills via hand and computer as a part of any landscape architecture program is important, nothing replaces the impact of seeing how these designs play out in the real world, and how other landscape architects and designers develop ways to implement plants for their sites in an impactful and legible manner," Angell said. "What I hope to emphasize for students is that our medium is ever-changing, and how to harness the power of plants to form space."