Cultivating beds of indigo, marigolds, dahlias, hibiscus, and goldenrod, Pratt Institute students are exploring how to make natural dyes from seed to harvest. The Textile Dye Garden was planted in Cannoneer Court on the Brooklyn campus this year, and through workshops and classroom experiences has given students hands-on experimentation with turning flowers, leaves, and other organic material into natural dyes.
"A few years ago, Chair Jennifer Minniti and Assistant Chair Emily Mader and I had an enthusiastic conversation about starting a dye garden on campus as part of the sustainability goals of the department," said Gina Gregorio, adjunct associate professor of fashion design. "When COVID sent us all to remote learning, the antidote to this digital environment would be to have something literally growing on campus when students returned."
Under School of Design Dean Anita Cooney's leadership, the Institute began the exploration process to consider the parameters and plantings of the Textile Dye Garden as a campus-wide resource for sustainability education. The Hazel Siegel Textile Dye Garden Exploration Fund was established with seed funding from an anonymous donor and generous support from Trustee Emeritus Robert H. Siegel, BArch '62, FAIA, in memory of his late wife Hazel Siegel, a leading textile designer and visiting assistant professor of interior design who led the "Textiles for Interiors" course for over a decade. A team of faculty and students worked with natural dye consultant Isa Rodrigues to realize the interdisciplinary and collaborative space based on research into natural dye plants that could thrive on campus.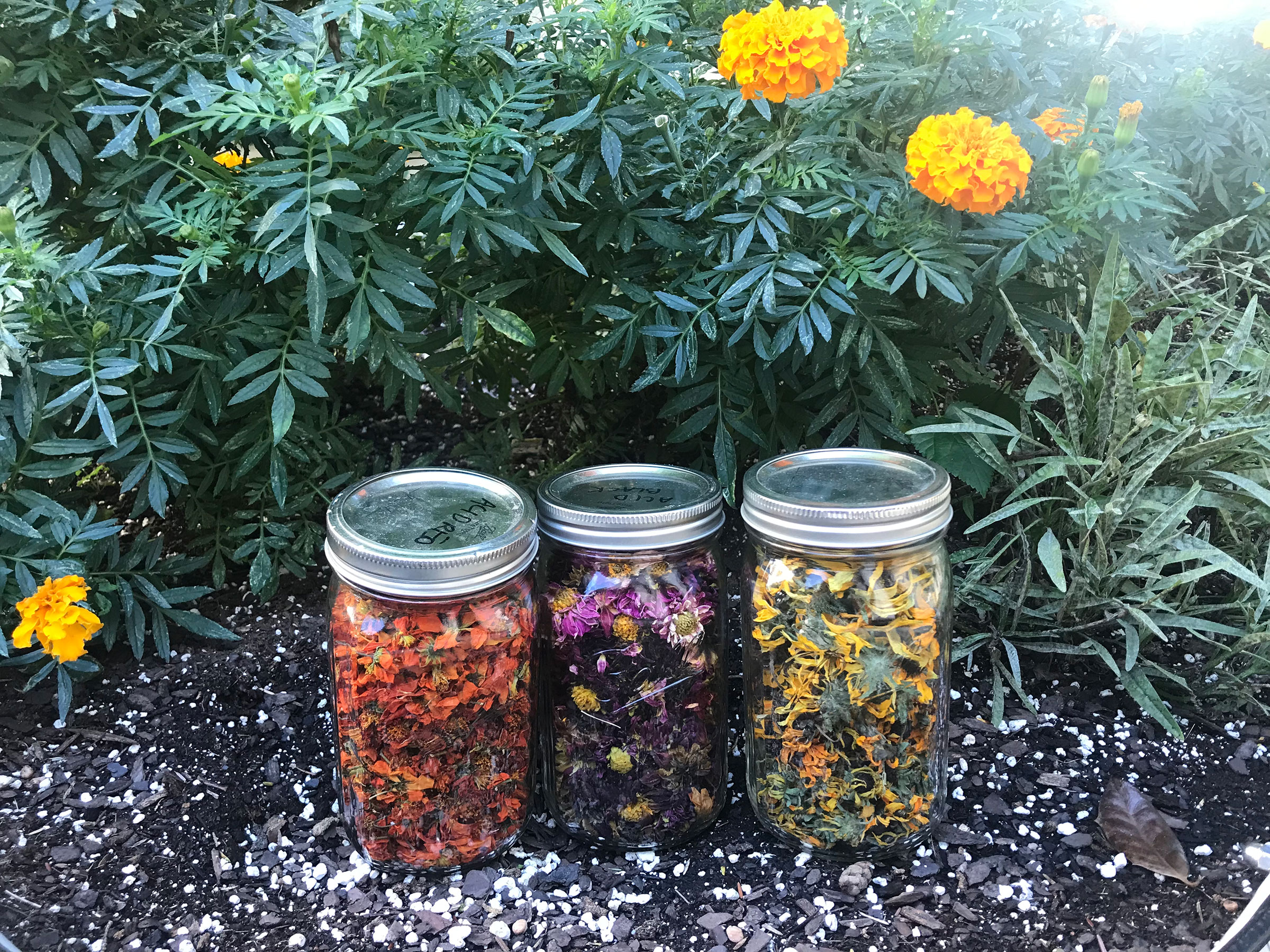 As Gregorio noted, the "garden is a teaching space, but it's also a very healing atmosphere." Its inaugural growing season focused on a wide variety of plantings with a rich history of use in natural dyes, from madder which has been employed as a red dye going back to ancient times to Japanese indigo which produces a vivid blue that has been prized in textiles since the 12th century. Recognizing the Indigenous knowledge these dyes are based on is central to the garden's identity, as is an acknowledgement that the garden is built on Lenapehoking territory.
"The practices we are using were developed many centuries ago by Indigenous peoples who used native plants to make dyes for cotton, wool, and basketry, as well as for medicines, food, and ritual purposes," said Mina Afkhami, BFA Fashion Design '22. "We must educate ourselves on the origin of the cultivation of these plants and the techniques before drawing inspiration from and expanding upon them so we are able to respect their practices."
The garden offers a closer understanding of how dyes are fabricated and color's relationship with the natural world. It's also encouraged students to think critically about textile dye, not just in recognizing the environmental toxicity of the industrial dye industry but how even natural dyes have an impact on ecology by consuming resources. The tactile connection with materials and dyes allows students to experiment with how they can bring more sustainable practices into their work.
"The Textile Dye Garden offers a unique opportunity to see an entire process from start to finish," said Ana Codorean, MA Art and Design Education '22, who has worked on developing programming for the garden. "We plant the seeds, nurture the plants, harvest, process, and dry the plants, and dye our fabrics. It has been such a gift to work with the entire process of natural dyes from beginning to end."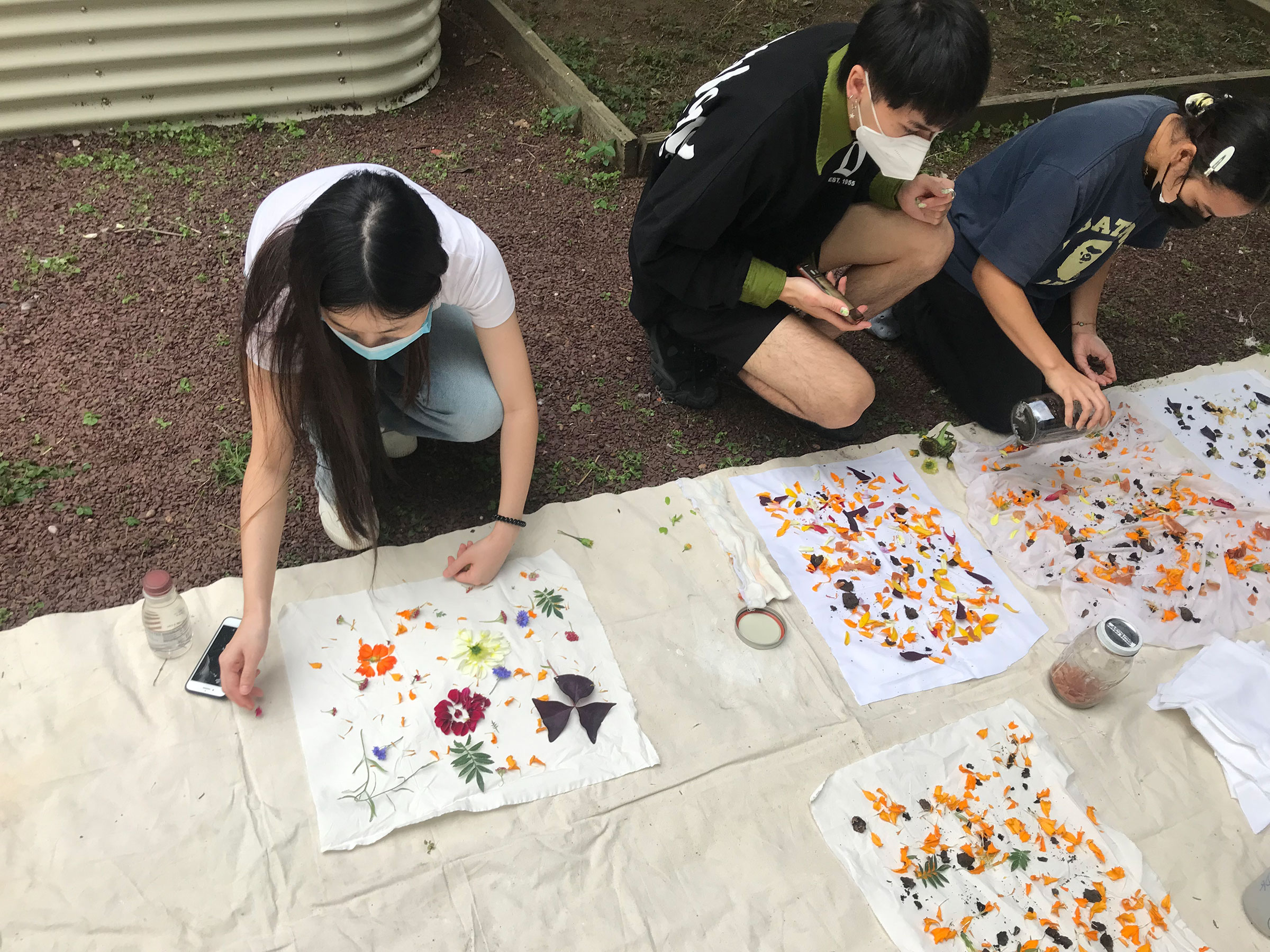 This process has included documenting, harvesting, and storing dried dye matter for future use. The fresh flowers and leaves produced by the garden have been joined in dye experiments by other plants naturally growing around campus and in Brooklyn—such as foraged walnuts from an area park—as well as kitchen scraps like onion skins.
The garden builds on a tradition of using the campus as a living-learning environment, harkening back to Pratt's first educational garden that was established in the early 1900s as a space for students in the teacher training program to involve children in caring for a garden. As many at Pratt returned to campus this semester, this new garden offers both a place for creative experimentation and outdoor gathering.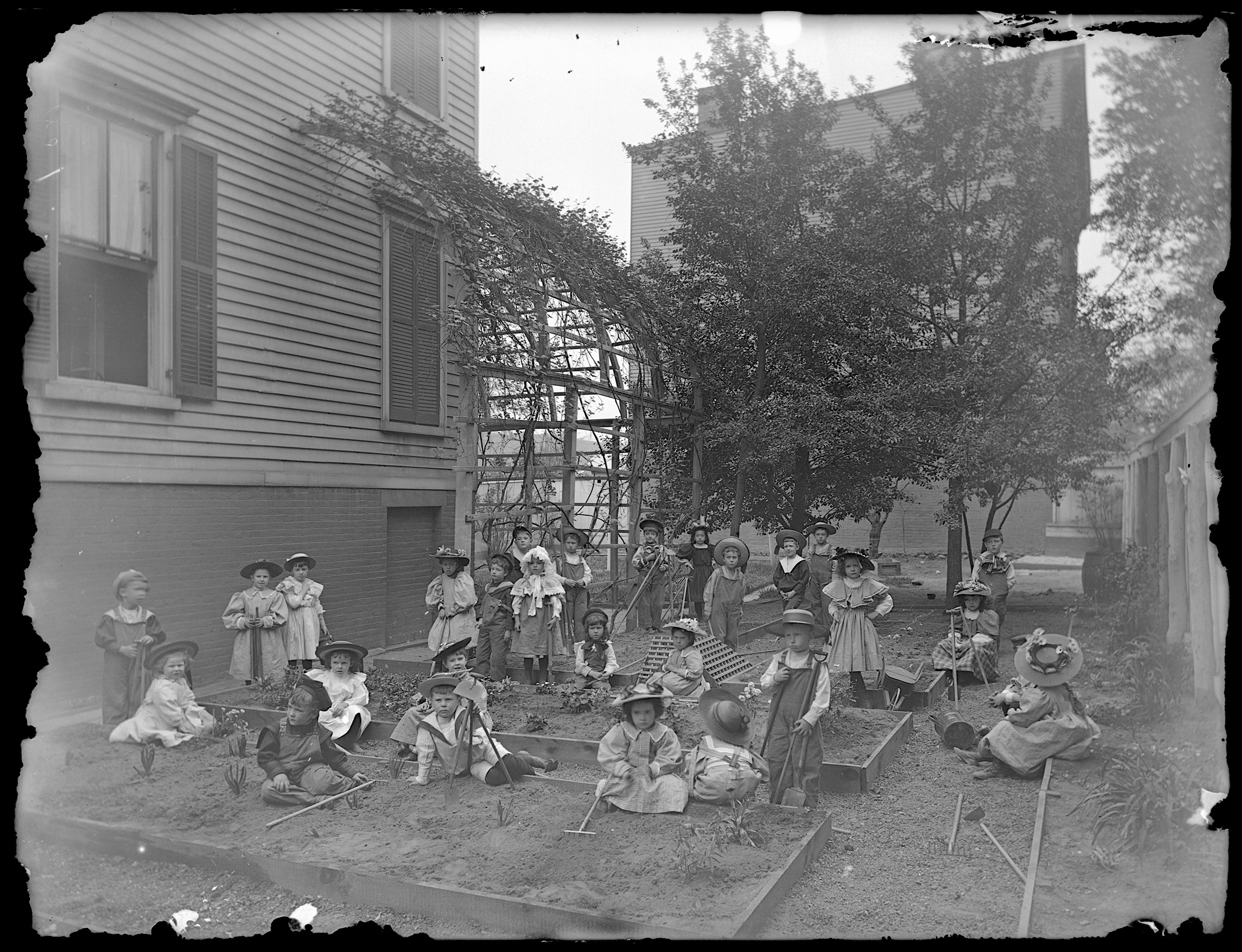 "Now more than ever it is important that we are able to get together as a community," said Erin Benard, BFA Fine Arts (Printmaking) '23. "We are creating an opportunity for students to share their knowledge and concerns, and are able to rethink how we want to move forward as a student body to not only make positive change on our campus but to have a positive impact on our surrounding community."
As the Textile Dye Garden team discussed at spring's Pratt Earth Action Week, it was important that it be an accessible space for the entire campus community. The Textile Dye Garden has hosted a series of open workshops, including one on indigo dye involving clay resist printed textiles and another on low water dye in which participants used bundle dye techniques to color deadstock cotton and wool. These have allowed anyone at Pratt who is interested in experimenting with dyes to get hands-on experience with natural sources of colors.
"It has really brought about a space for collaboration in ways that expand far beyond textile work, from industrial design students interested in rainwater collection to water the plants with, to drawing and painting majors interested in the creation of watercolors," Afkhami said.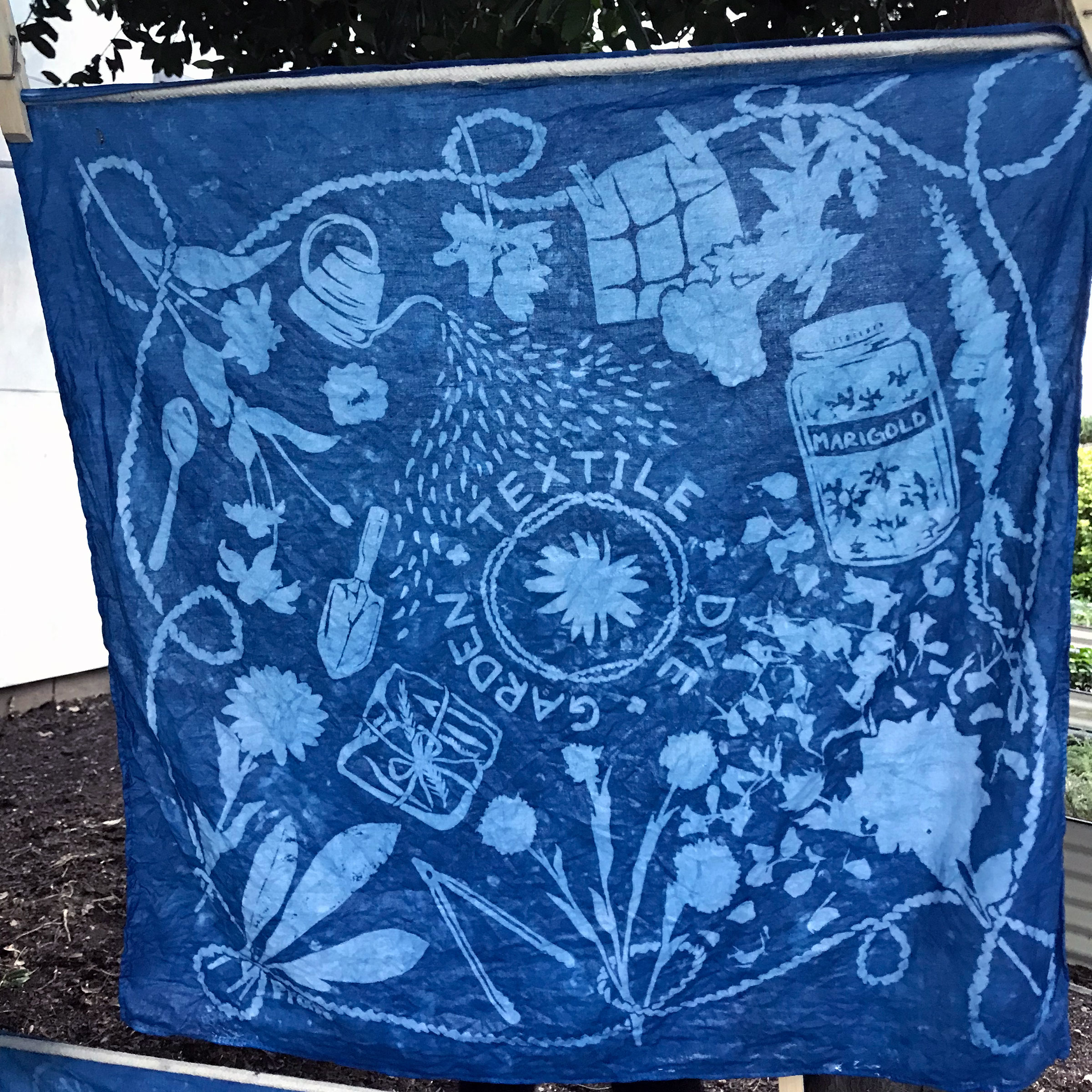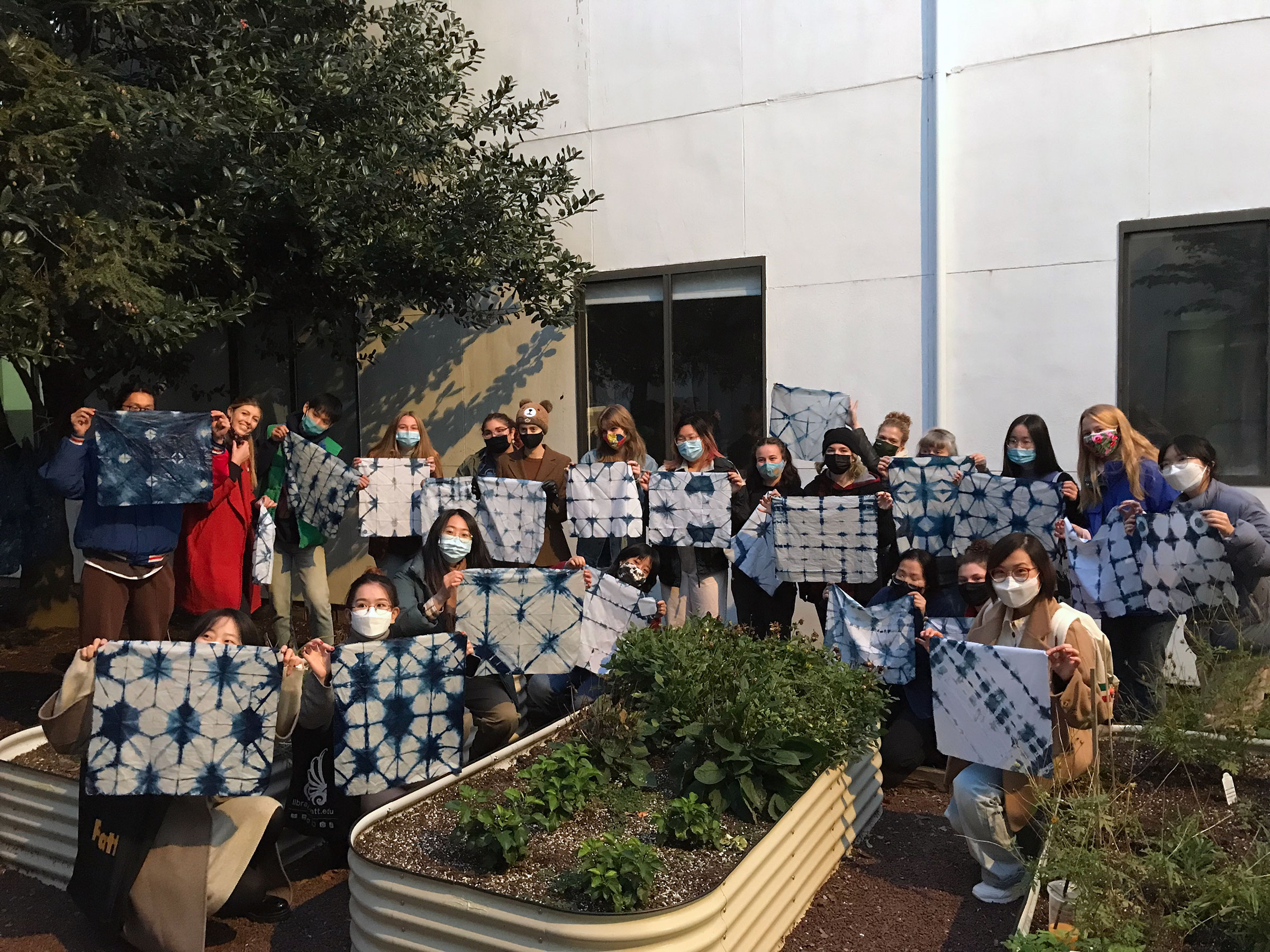 Some classes have also used the garden for their studies, including a Material Manipulation course led by Gregorio which has involved the garden harvests, such as Japanese indigo for dyeing fabrics a luminous blueish-green.
"Our garden inspired me to use color in a way I hadn't before," said Lyric Caramto, BFA Fashion Design '22. "Colors that have been staples in my collections such as warm yellows and deep greens can be created using natural dyes from marigolds, cosmos, fresh leaf indigo, and more. The garden has led me to be more experimental when finding sustainable ways to dye fabric."
The aim of the Textile Dye Garden is to be available for interdisciplinary coursework with partners across the Brooklyn campus where there are diverse interests for natural dyes in the curriculum. While its plantings will go dormant for the winter, the Textile Garden's website serves as a portal for information about natural dyes, including resources on dye plants and how to use them.
"Collaborative sites are crucial to building a creative network," Gregorio said. "This garden has already begun fulfilling that mission. I'm so excited to watch this project unfold and to help shepherd students through the process of creating and working with natural dyes."