Graduating during the early months of the pandemic, the Class of 2020 MFA alumni have endured great challenges but continue to expand their practices during this time of adversity. Chromotherapy in an Age of Doubt at Pratt Manhattan Gallery features 29 of these artists who completed the Graduate Fine Arts program at Pratt Institute in 2020. The exhibition was curated by Yasmeen Siddiqui, visiting assistant professor of industrial design and the founding director of Minerva Projects.
"I met with the artists just before the planet shut down," Siddiqui said. "And doors closed. In 2020, we shifted gears and published a book. Since then, the cohort has produced independent projects and maintained close ties. The concept organizing their MFA show shifted in light of developments in their practices and this moment we are lodged in. Otherworldly and speculative themes that I noted back in 2019 were subsumed by the play of energy and light. Looking at their work again, it was color as a portal to feeling that captured my imagination."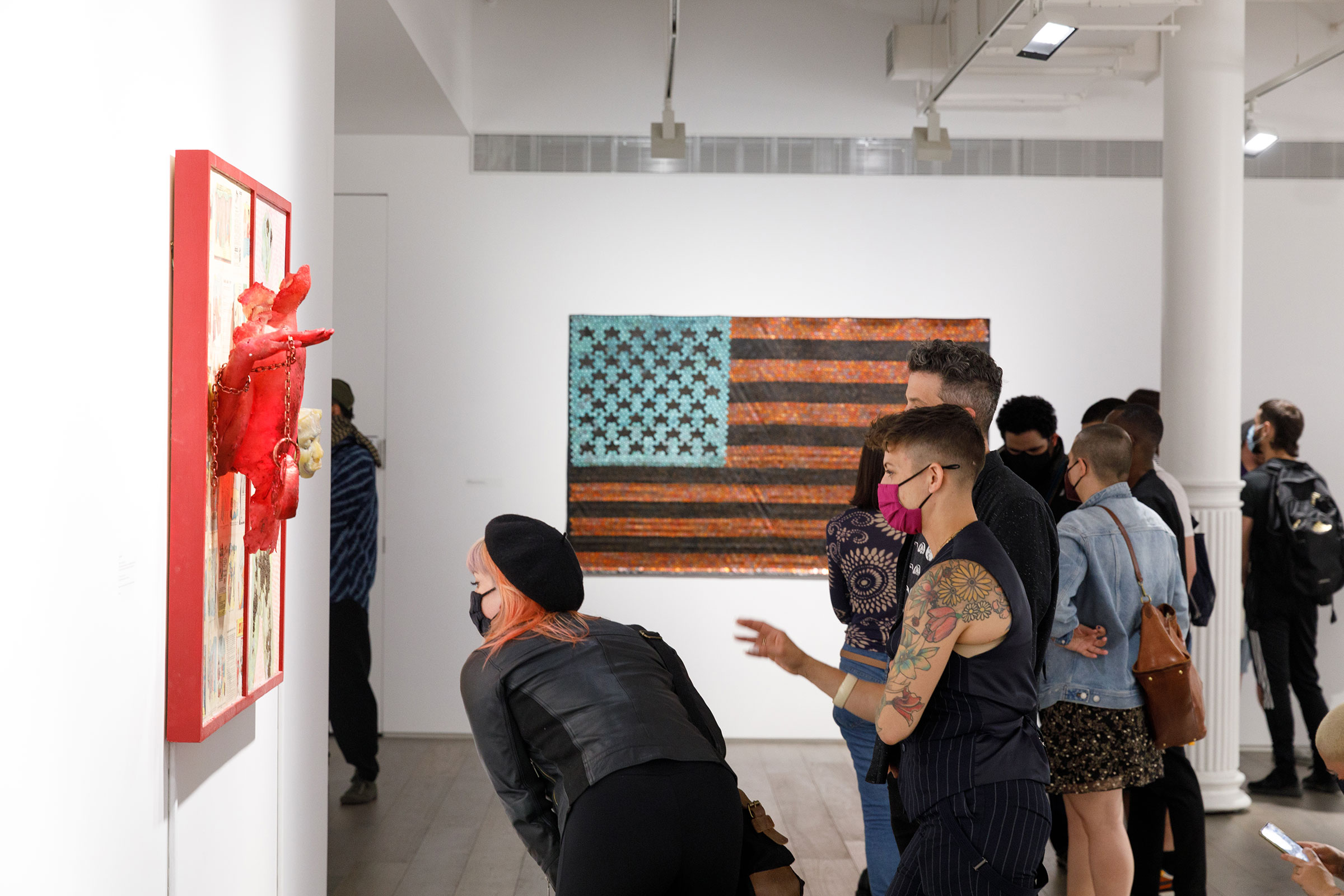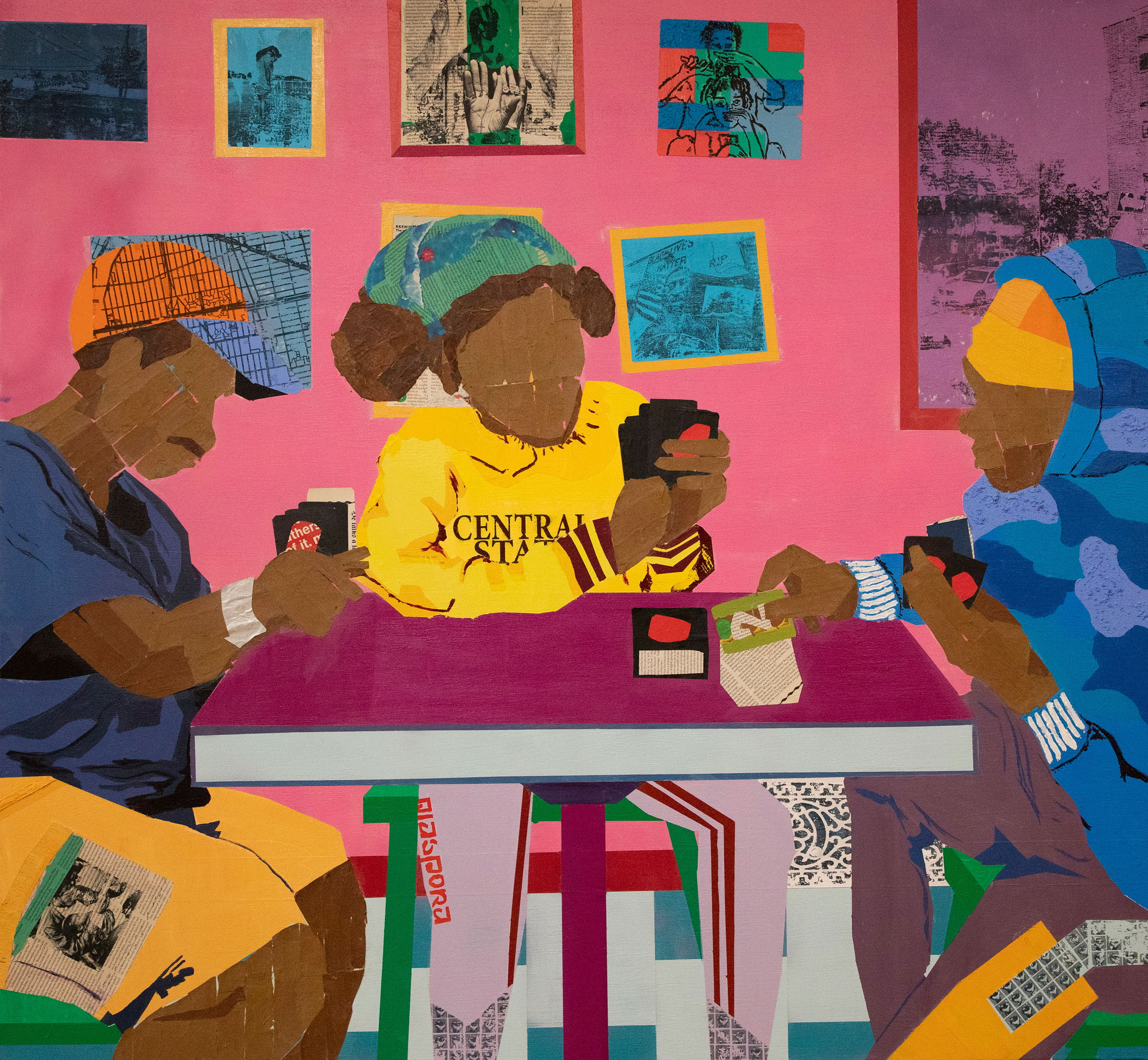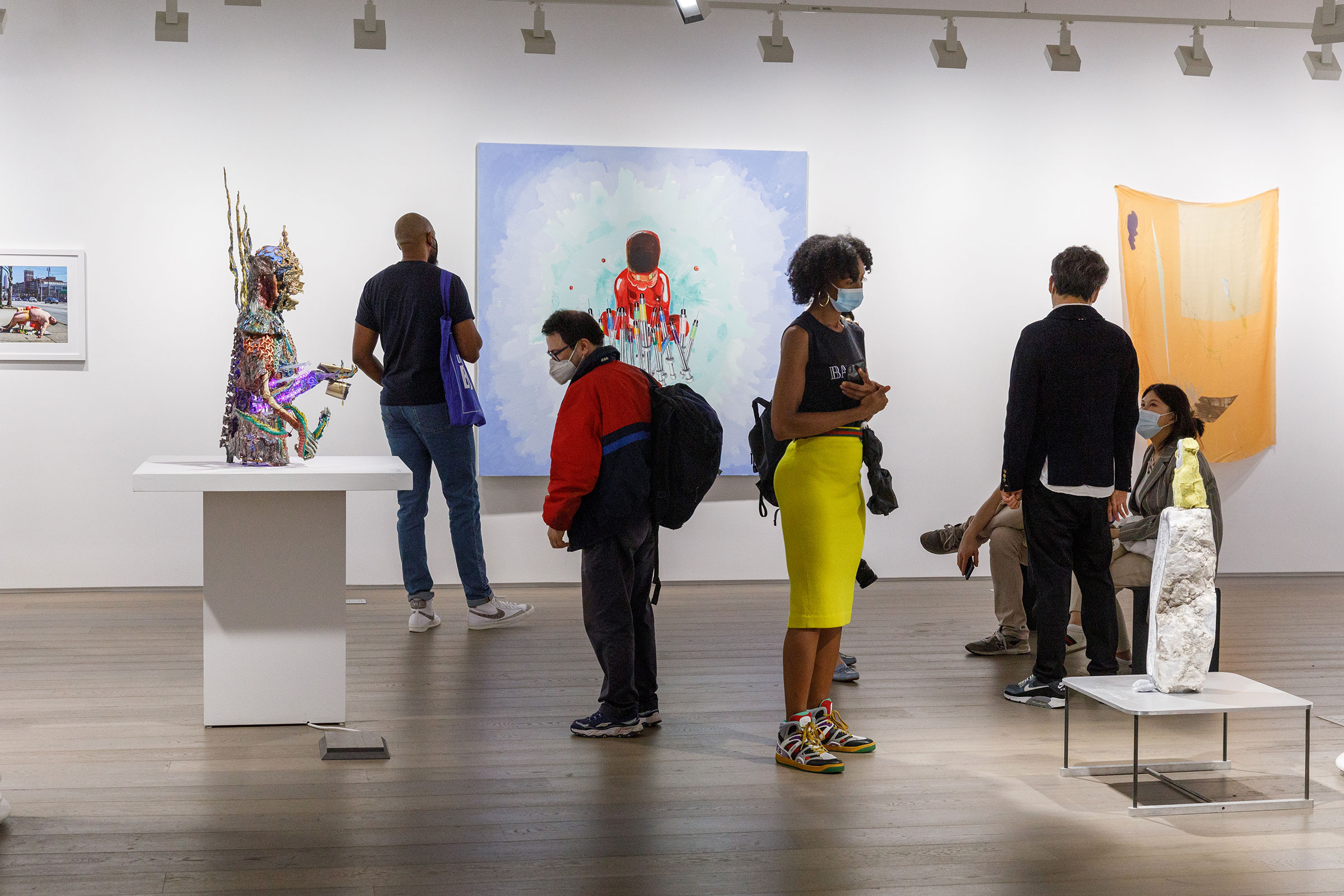 The art ranges across media, including painting, collage, sculpture, photography, video, and ceramics. This exhibition marks the first time alumni are showing work in the new Pratt Manhattan gallery space, which opened to the public earlier this year. The 3,000 square-foot venue on the building's ground floor was part of the extensive Pratt Manhattan renovations completed last spring. With floor-to-ceiling windows on 14th Street, the gallery invites the public to engage with the vibrant work of Pratt's community and connects the site to the local Chelsea art scene.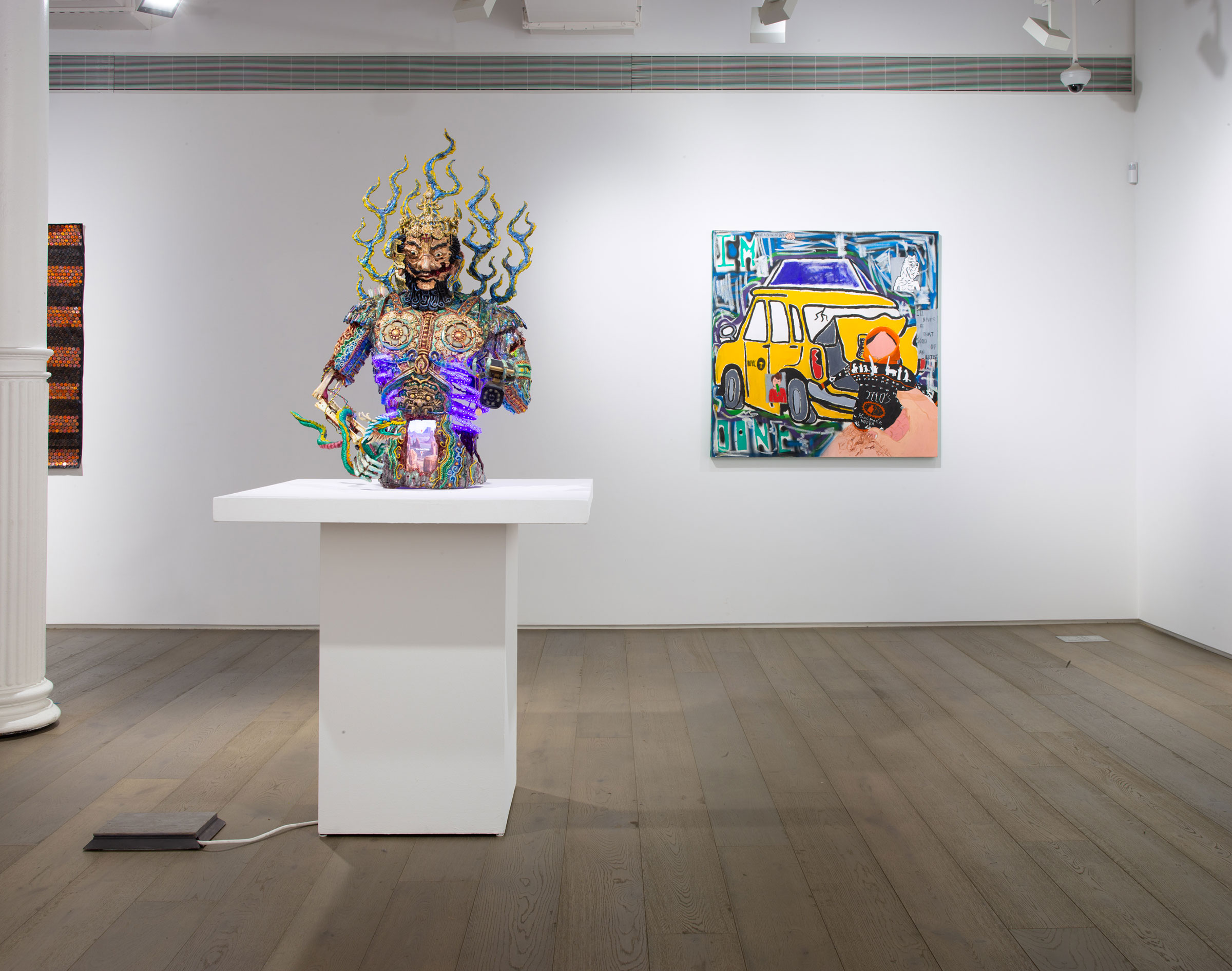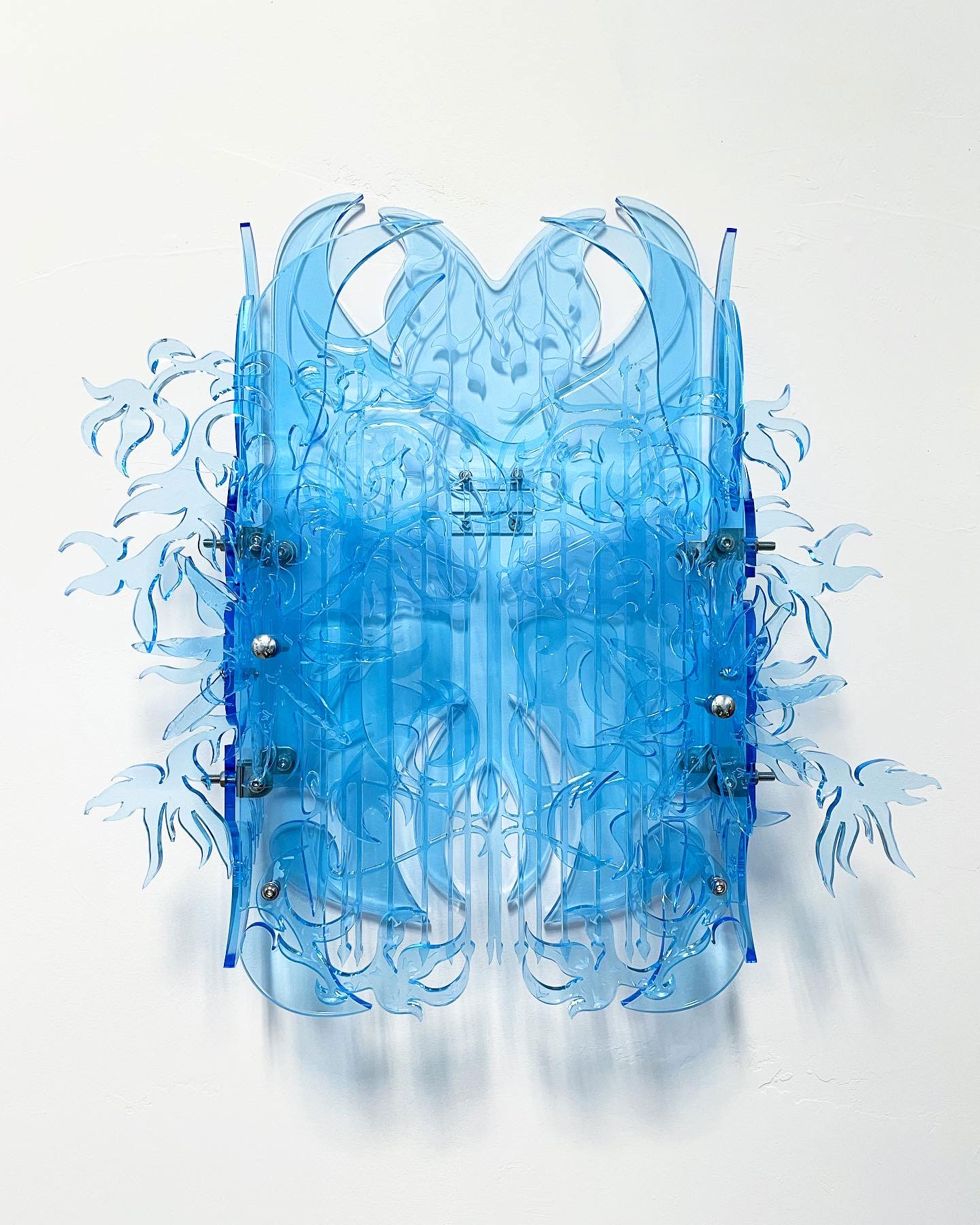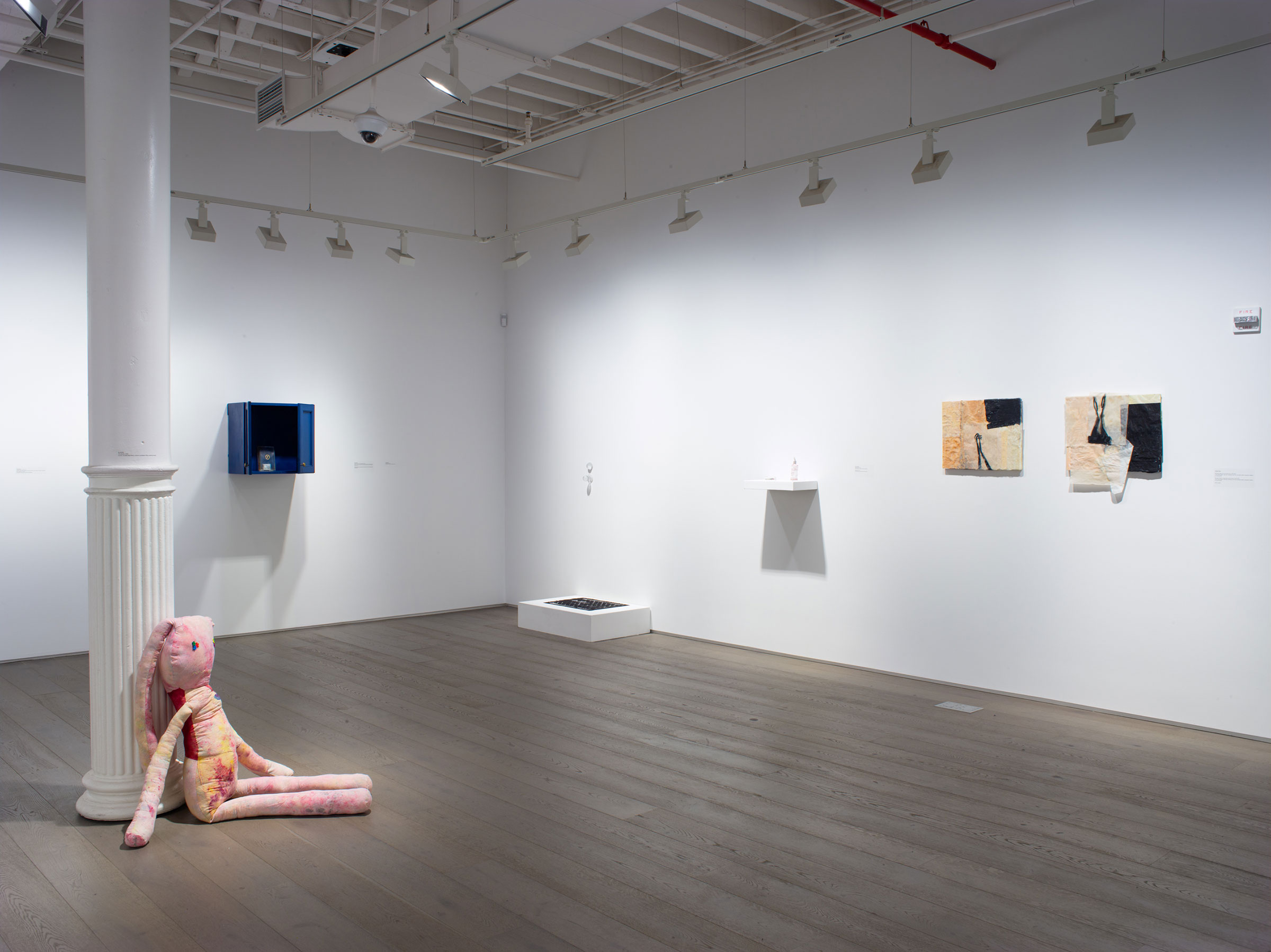 The artists in Chromotherapy in an Age of Doubt include Hannah Celli, Jin Yong Choi, Katie Croft, Dewy, Ambrus Gero, Evelyn Golden, Spencer Harris, Jennifer Chia-Ling Ho, Dasol Hong, Rodrigo Jimenez-Ortega, Kosuke Kawahara, Kunyi Lin, Josh Meillier, Emmett Metier, Duff Norris, So Ye Oh, Yaw Owusu, Amber Peck, Na'ye Perez, Cass L Rinsler, Robert Scherier, Jackie Slanley, Allie Stabile, Caito Stewart, Talia Tamar, Alyssa Thornton, Chao Wang, Angelica Yudasto, and Meirav Zaks Zilberman. In addition to the gallery work on view through June 4, the exhibition is also explorable online through a virtual reality walkthrough.