This year's Black Alumni of Pratt (BAP) PreCollege Summer Program Scholars spent four weeks living on Pratt Institute's Brooklyn campus alongside 358 high school students from around the world. They learned from creative professionals who instructed classes in art, design, architecture, creative writing, and other disciplines, as well as from their fellow students through their range of backgrounds and shared passions. Their time in Brooklyn also facilitated enriching exploration of New York City's cultural institutions.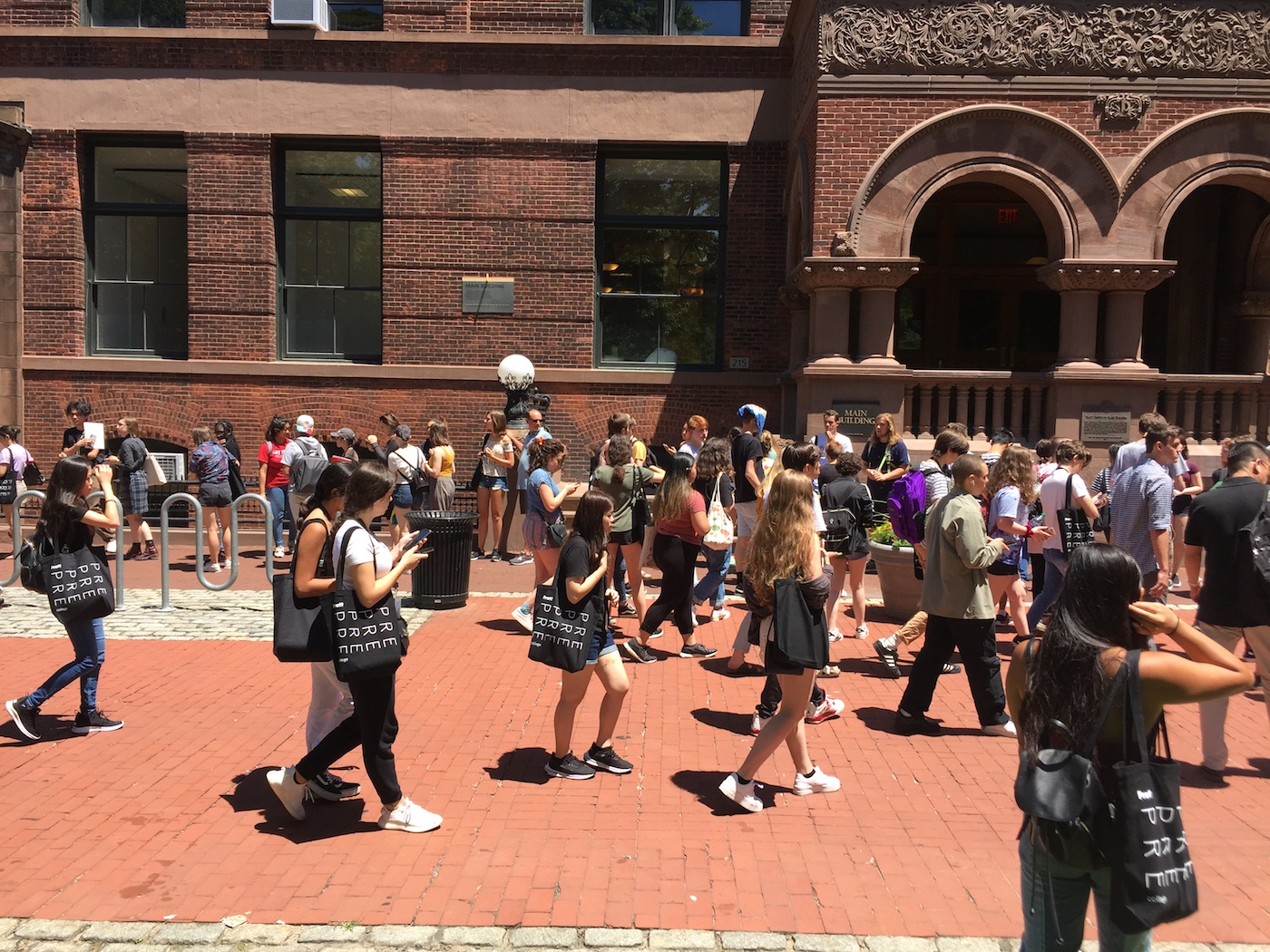 Each summer of PreCollege, BAP sponsors full scholarships (covering tuition fees, room, and board) for Black and Latinx students who are New York State residents. They are selected on the strength of their portfolios. The scholarship began 27 years ago and is funded by contributions from donors to The Black Alumni of Pratt Endowed Fund. Many of its awardees go on to attend Pratt or other art and design colleges.
This year's scholars are Victoria Forbes, Justin Thomas, and Jeremy Broomes, all rising seniors from New York area high schools. During the program, they shared their experiences on the BAP Instagram. In week three, Broomes said that he was especially enjoying sketching from live models and experimenting with digital illustration on tablets. (He shared a portrait of a classmate.) He noted that the Portfolio class was essential as "we're learning how to construct a strong group of work and write an artist statement to go with the work. This will help me share my intention behind my work."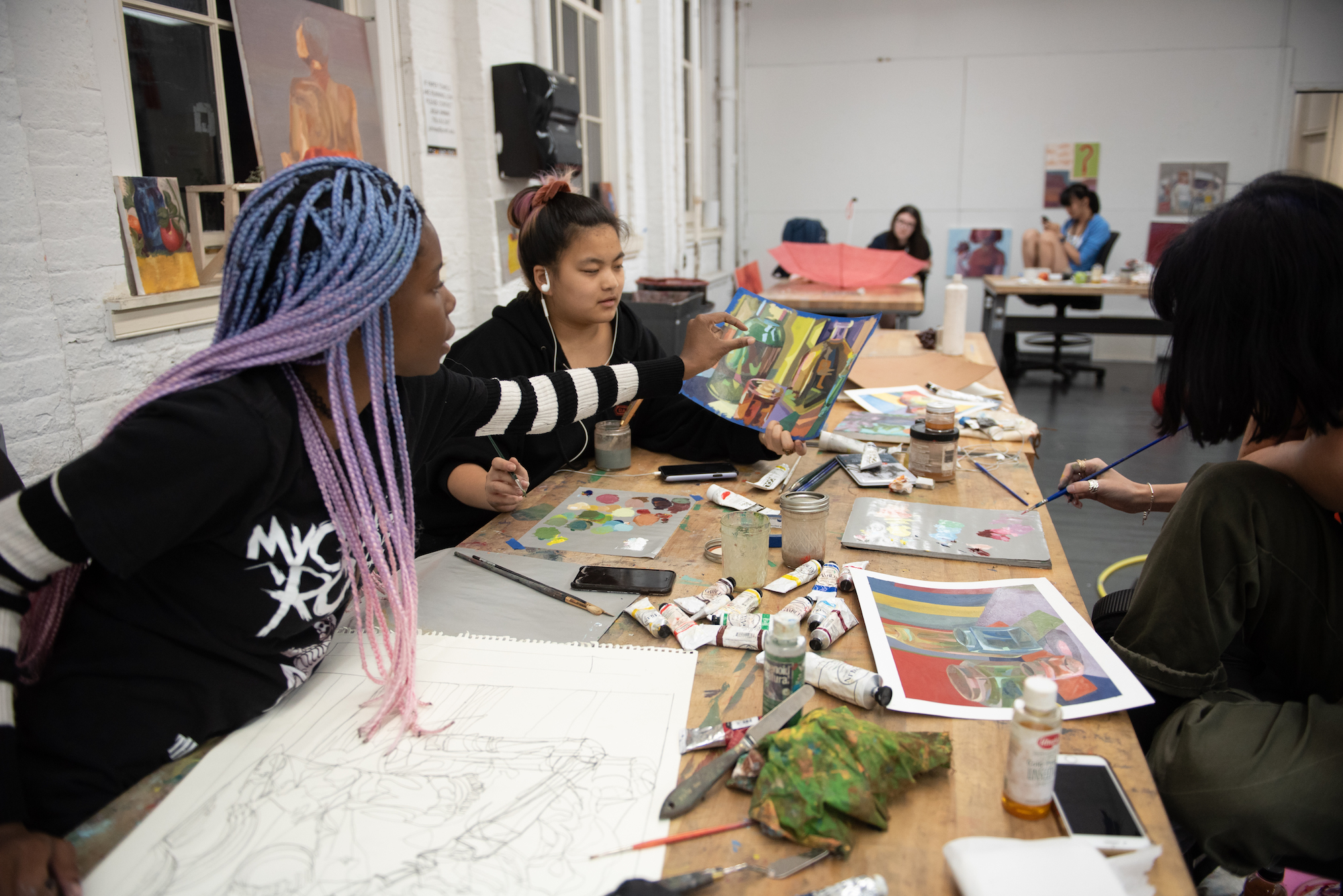 Forbes, in an Instagram story, said that she learned to appreciate different kinds of art in PreCollege. With a concentration on painting and drawing, she came into the program mainly interested in representational art. She said that seeing examples of abstraction in area museums and the variety of expression in her classmates' work "helped me understand different compositions and how to think outside the box, and to create art in a way I never would have thought of before." She added that she was excited to apply these new ideas to her work and her high school's art club.
While the rigorous art and design classes—modeled after Pratt's undergraduate coursework—are central to PreCollege, the summer program offers students their first experiences with college life, from living in the residence halls to collaborating with classmates on projects. The BAP Scholars also engaged with the breadth of culture in New York City, including field trips to Governors Island, the Brooklyn Navy Yard, and the Metropolitan Museum of Art. In a video shared on the BAP Instagram, Thomas reflected on a Chinese landscape at the Met and how his understanding of it deepened through working with pen and ink in the PreCollege classes.
PreCollege culminated in an exhibition of student work on July 26 which included a critique of the BAP Scholars' art. Images from the exhibition are below: