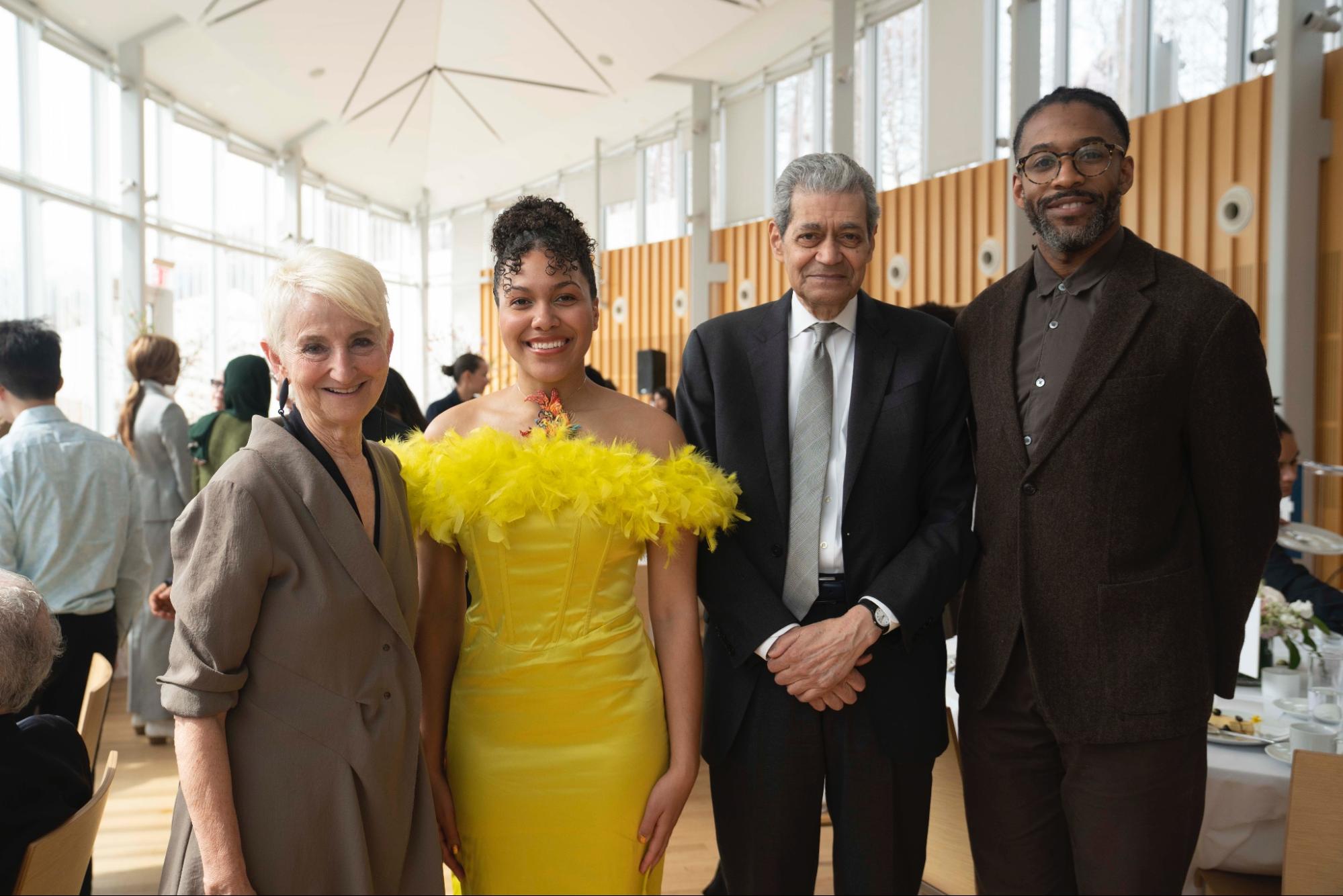 Scholarship Supporters and Students Gather at the Brooklyn Botanic Garden for the Scholarship Luncheon 2023
Pratt's annual Scholarship Luncheon, held on March 24, 2023 at the Brooklyn Botanic Garden, was a remarkable display of community spirit and philanthropic generosity. Scholarship supporters, students, alumni, and faculty, gathered to recognize the deserving scholarship recipients and express gratitude to the generous donors who made these scholarships a reality.
The luncheon served as a meaningful platform for donors and students to connect, forging meaningful relationships and learning from one another. As attendees shared their stories, the event illustrated the tangible impact that philanthropy can have, enabling students to make the most of their time at Pratt, gaining essential knowledge, skills, and connections, while also fostering a vibrant network of alumni and supporters.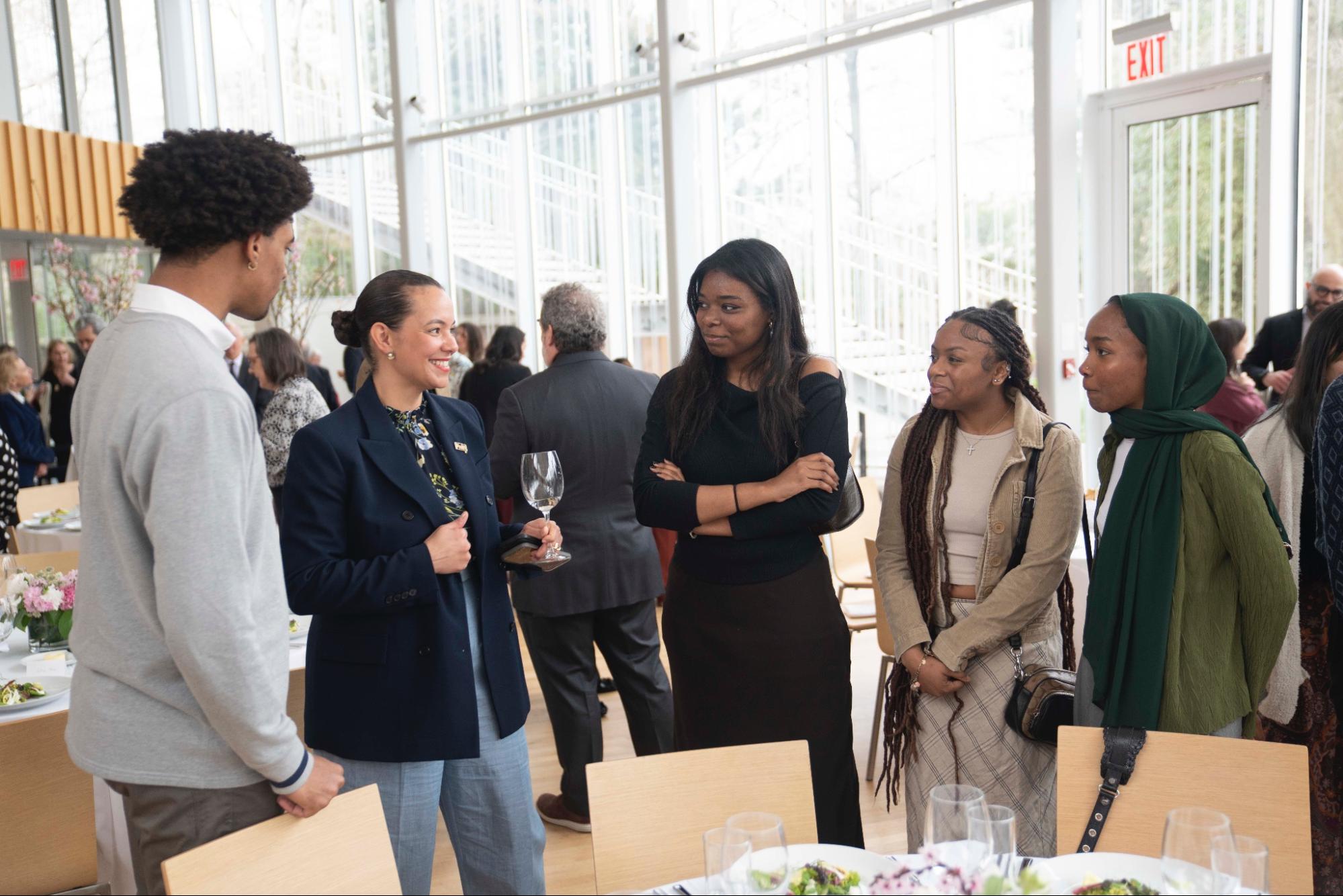 In her opening remarks, Pratt Institute President Frances Bronet highlighted several recent noteworthy trends in philanthropy at Pratt, such as an increase in female-led support and the continued and growing focus on social responsibility, equity, and collaboration. She thanked the gathered donors for their generosity and commitment to making a difference in the lives of Pratt students.
"With the awarding of more than 300 named scholarships annually, significant opportunities are provided for our students to showcase their talents, receive recognition, and access resources to help them achieve their goals," Bronet said in her remarks at the luncheon. "Your very support is key to Pratt scholarship students establishing remarkable careers, opening doors to extraordinary futures."
"We continue to build our world-class learning environment that encourages creativity and empowers students to positively impact society," President Bronet continued. "Our commitment to furthering diversity is reflected in the numerous scholarships that have been established to support our students from all backgrounds. This support is driving us toward our goal of creating a more diverse, equitable, and inclusive campus while catalyzing social change."
President Bronet's speech was followed by the 2023 Scholarship Luncheon video featuring interviews with scholarship recipients and donors.
The event highlighted two inspiring speakers who shared their stories about Pratt's profound impact on their lives. Pratt alumnus, Board of Trustees Diversity, Equity, and Inclusion Committee member, Trustee Emeritus, Alumnus, and Donor John Morning shared his journey as a student, educator, entrepreneur, and renowned designer and discussed some of his career milestones.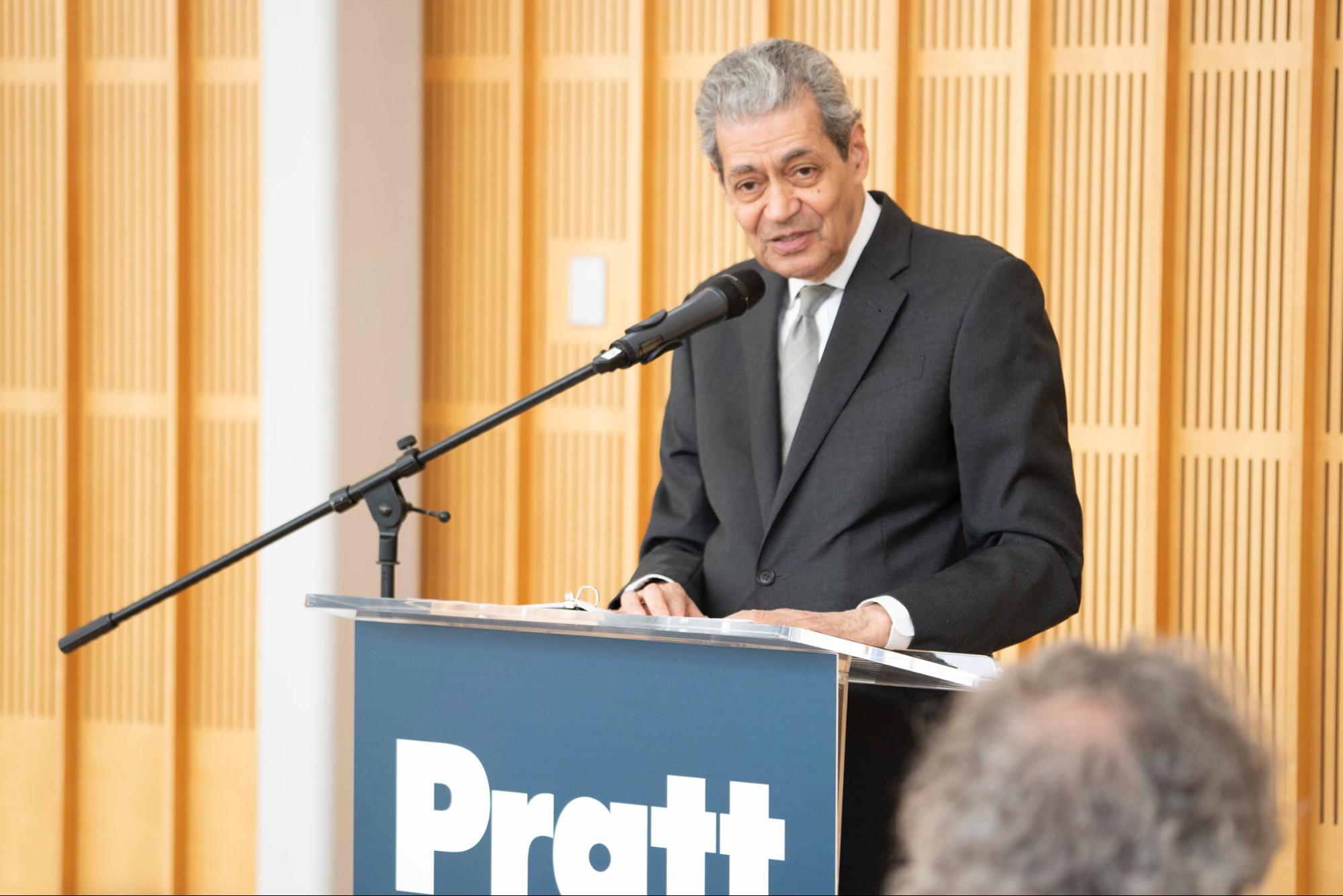 "An especially valued client project led me to Lao Tzu, the Chinese poet and philosopher of 600 BC," Morning said. "In it, we used one of his most powerful precepts – 'Man at his
best, like water, serves as he goes along.' There can be no better reason for art and service to be joined together than this – to serve as we go along."
Scholarship recipient Brentleigh Greene, BFA Fine Arts (Drawing) '23, spoke about her early passion exploring and documenting biodiversity in Georgia and the sense of belonging she found as a member of The Black Alumni of Pratt.
"What I've come to cherish about my education at Pratt is the well-rounded curriculum," she said. "My technical skills have grown, my understanding of my place in the world as an artist and designer has been enriched, and most importantly, I've been able to synthesize my studio practice with diverse ways of understanding the human experience."
As the event drew to a close, attendees received custom notecards to take home showcasing the work of scholarship recipients. Both students and donors headed out into the Brooklyn Botanic Garden afterward through paths dotted with nascent signs of spring, a fitting conclusion to the event with its themes of promise, growth, and opportunity.
To view the 2023 Scholarship Video, please visit: https://www.pratt.edu/giving/special-events/scholarship-luncheon/.
To learn more about giving at Pratt Institute, please visit: https://www.pratt.edu/pratt-giving/.