Workshop: Seeing through a satellite's eyes: creating color images of our Earth and Sun
November 1, 2022 1:00 PM – 2:00 PM
Foundations Lab, Main 401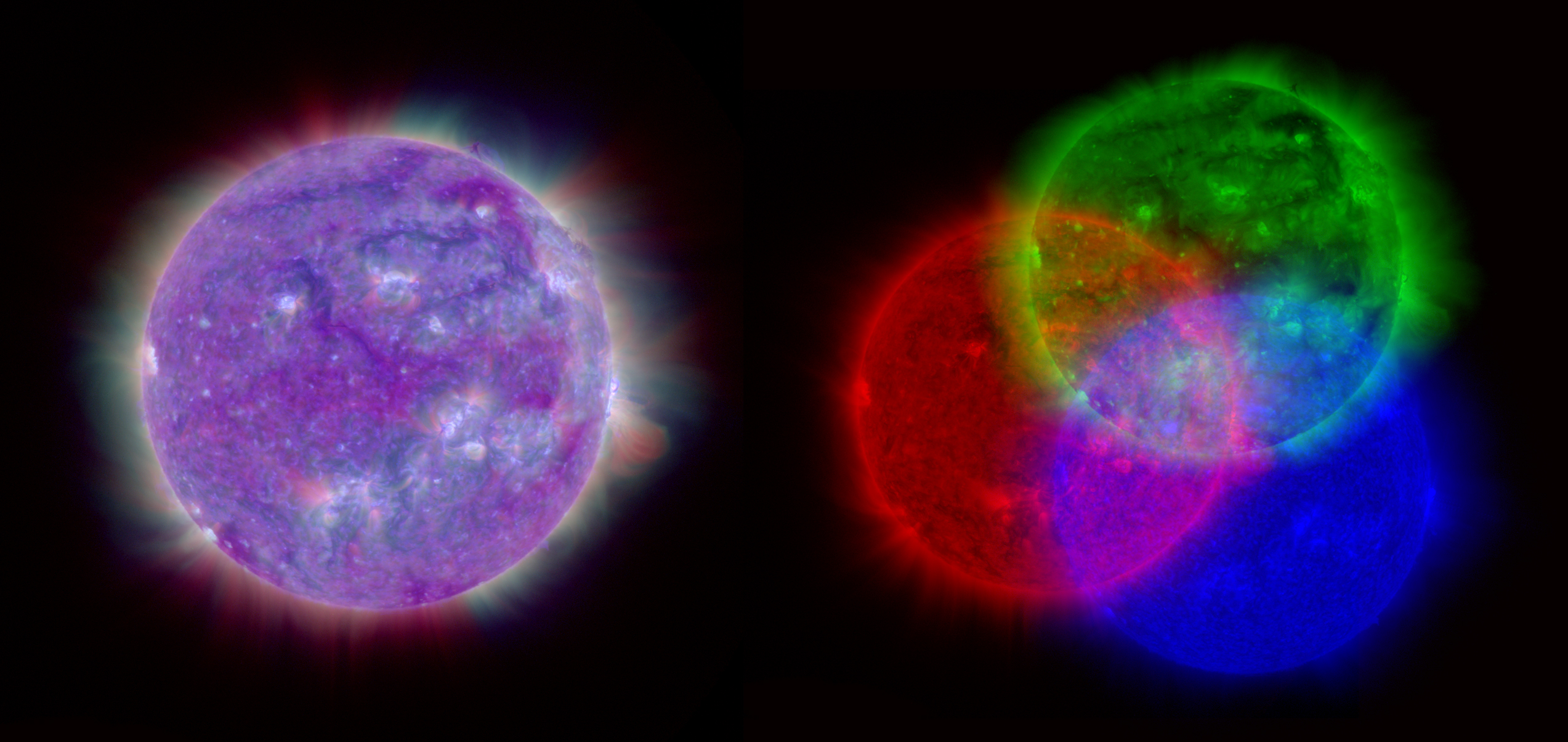 The Foundations Lab is pleased to announce Heidi Neilson as the Fall 2022 Art+Sci Visiting Artist. Heidi will be giving a talk on October 18th and a workshop on November 1st. All members of the Pratt Community are welcome to attend!
How are satellite image sensors different from how we see? In this workshop we'll examine the use of color in images of the Earth and the Sun and how it is created to emulate, and enhance, human vision. We'll review the history of the view of Earth from space, and the instrumentation which has changed our vision of ourselves on the planet. We'll create color images from satellite source image data from Neilson's project Here GOES Radiotelescope, creating our own interpretations of how the Earth and Sun appear, culminating our findings in an installation in the Foundation Lab. Participants should bring their laptops (the lab can provide a laptop loan if you need one).
Biography:
Heidi Neilson is an interdisciplinary artist whose work explores connections between people on the ground and off-planet conditions and infrastructure. She works in multiple mediums including radio transmissions, sound, prints, books, sculpture, electronics, and video.
Neilson has been awarded an Individual Artists grant from the New York State Council on the Arts (2022), Fellowship in Interdisciplinary Work—New York Foundation for the Arts (2015), Art Matters Grant—Art Matters Foundation (2013), and Individual Artist Support—New York City Department of Cultural Affairs, Queens Council on the Arts (2021, 2018, 2007). Her work is exhibited internationally, and her artist books and other works are held in over 100 collections, including those of the Brooklyn Museum, Cleveland Institute of Art, Columbia University, the Library of Congress, the New York Public Library, and Yale University.
Born in Oregon, Heidi Neilson received a BA in biology from Reed College and an MFA in painting from Pratt Institute, and she lives and works in NYC. Her ham radio call sign is KD2ESI. www.heidineilson.com.