Fine Arts Visiting Artists Lecture Series: The Black School
February 18, 2020 7:00 PM – 9:00 PM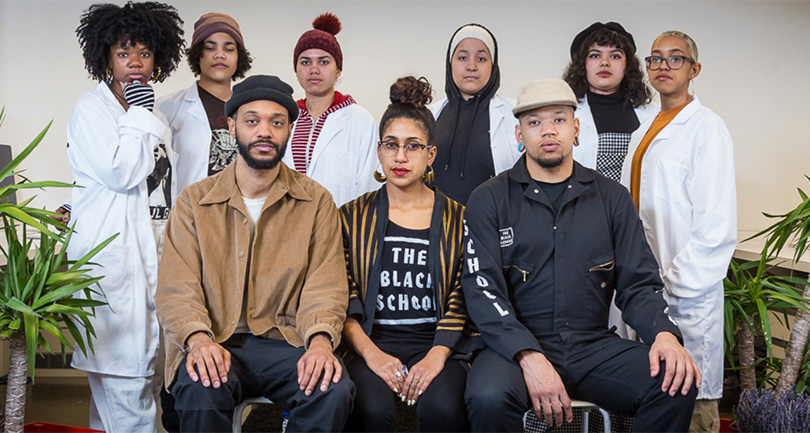 The Black School (TBS) is an experimental art school teaching Black/PoC students and allies to become agents of change through art workshops on radical Black politics and public projects that address local community needs. Founded in 2015 by Joseph Cuillier III and Shany Peters, TBS has facilitated over 50 workshops and hosted three annual Black Love Festivals in Brooklyn, Harlem, and Houston, TX to date. We are socially engaged artists, designers, and educators, and members of the global African Diaspora working at the intersections of K-12/university teaching, art, design, and activism.
Each year Pratt Fine Arts invites contemporary artists to campus for a public lecture and to conduct studio visits with fine arts graduate students. This Visiting Artists Lecture Series (VALS) is coordinated by graduate student leaders. The aim is to provide our students with exposure to a wide array of artists working in a variety of fields at various stages in their career.
Pratt Institute's Department of Fine Arts 2019/2020 Visiting Artists Lecture Series was made possible in part by a generous grant from The Robert Lehman Foundation.
Additional support provided by Locanda Vini e Olii.