Fine Arts Visiting Artists Lecture Series: Savannah Knoop
November 19, 2019 7:00 PM – 9:00 PM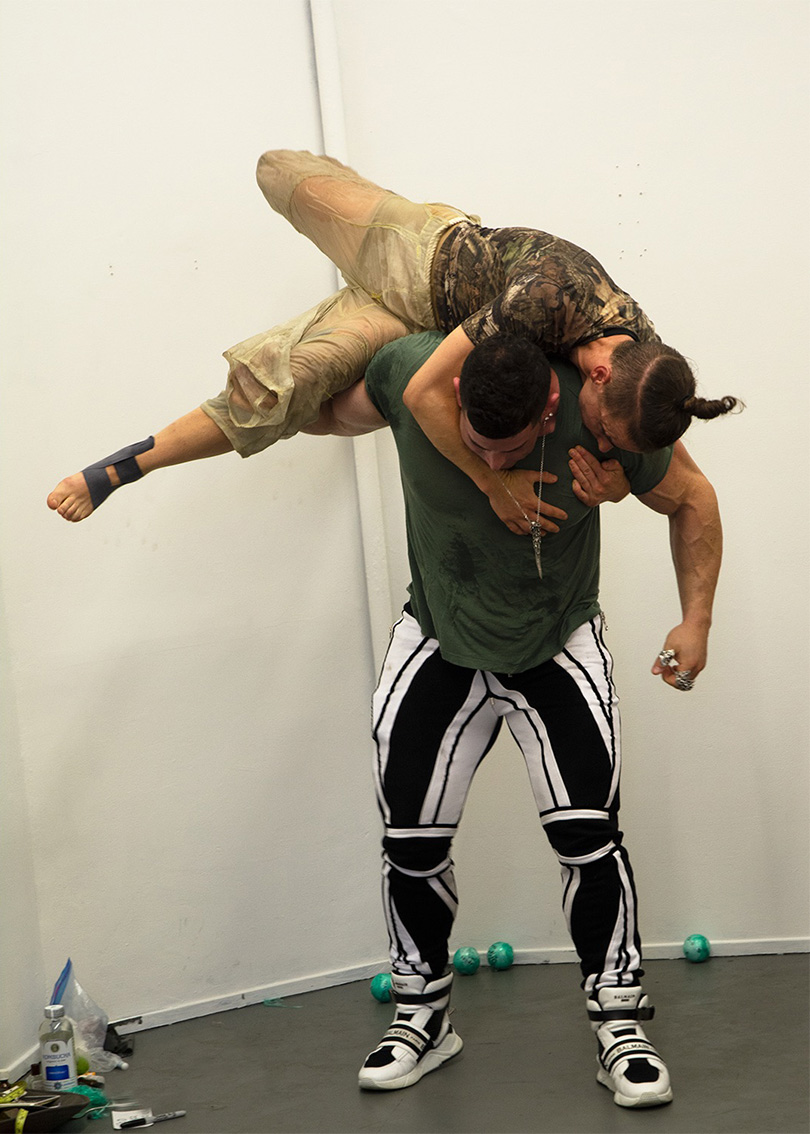 Savannah Knoop is a New York-based artist who insights strategies of permission and consent through writing, performance, and object-making. In 2001, Savannah Knoop founded the clothing line Tinc, which ran until 2009, with creative partner Parachati Pattajotti. From 2009-2016 Knoop co-hosted the monthly queer audio-visual party WOAHMONE. They received their BA at at CunyBa under the mentorship of Vito Acconci, and their MFA at Virginia Common Wealth University in Sculpture+ Extended Media. They have shown and performed at the Whitney, MoMA, the ICA Philly, Movement Research, Essex Flowers Gallery, and ACP in Los Angeles. In 2007, they published the memoir titled "Girl Boy Girl: How I Became JT LeRoy" (Amy Scholder, Seven Stories Press) cataloguing their experiences of playing their sister in law's writing persona and avatar JT Leroy. With director Justin Kelly, they adapted it into a feature length film starring Kristen Stewart and Laura Dern. Savannah has studied dance and martial arts for over twenty years. They currently study Brazilian JiuJitsu under the tutelage of Marcelo Garcia.
Each year Pratt Fine Arts invites contemporary artists to campus for a public lecture and to conduct studio visits with fine arts graduate students. This Visiting Artists Lecture Series (VALS) is coordinated by graduate student leaders. The aim is to provide our students with exposure to a wide array of artists working in a variety of fields at various stages in their career.
Pratt Institute's Department of Fine Arts 2019/2020 Visiting Artists Lecture Series was made possible in part by a generous grant from The Robert Lehman Foundation.
Additional support provided by Locanda Vini e Olii.