Visiting Artists Lecture Series: Edgar Heap of Birds
March 1, 2022 7:00 PM – 9:00 PM
Online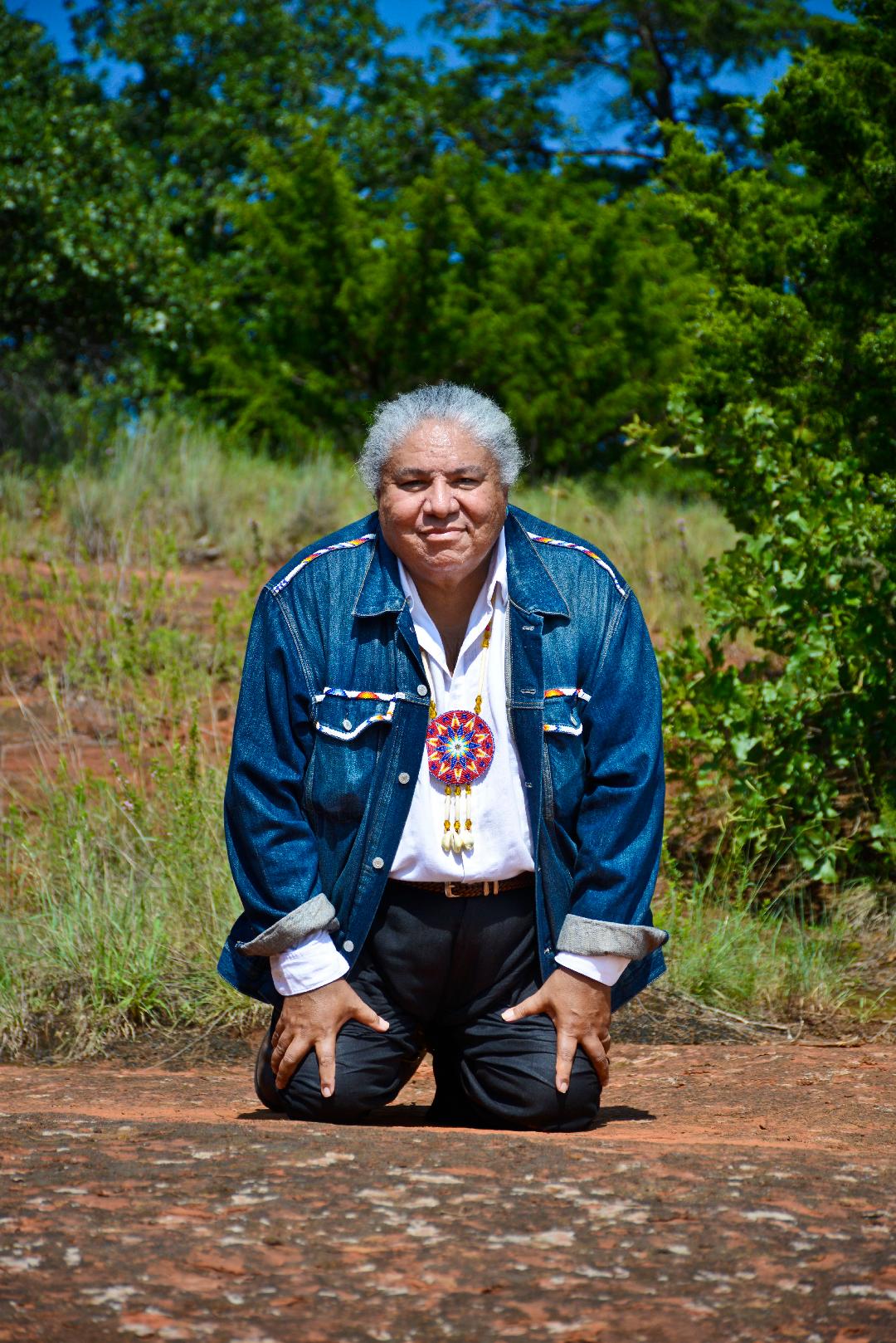 Each year Pratt Fine Arts invites contemporary artists for a public lecture and to conduct studio visits with fine arts graduate students. This Visiting Artists Lecture Series (VALS) is coordinated by graduate student leaders. The aim is to provide our students with exposure to a wide array of artists working in a variety of fields at various stages in their career.
Hock E Aye Vi Edgar Heap of Birds is an artist and an advocate for indigenous communities worldwide. His work includes multidisciplinary forms of public art messages, large-scale drawings, Neuf Series acrylic paintings, prints, works in glass, and monumental porcelain enamel on steel outdoor sculpture.
Heap of Birds' artistic creations were shown in the 2007 Venice Biennale. While representing indigenous communities his art focuses first on social justice, and on the personal freedom to live within the tribal circle as an expressive individual.
His work has been exhibited at some of the most renowned institutions in the world, including The Museum of Modern Art; Orchard Gallery, Northern Ireland; the Cheyenne and Arapaho Nations Reservation in Oklahoma; Site Santa Fe Museum, New Mexico; Grand Palais in Paris, France; and Documenta, Kassal, Germany. His work holds a place in the collections of many museums, such as the Whitney Museum of American Art in New York City; Walker Art Center in Minneapolis; and the Smithsonian Institution in Washington, D.C. Most recently, his work appears in the collections of The Metropolitan Museum of Art in New York City; the British Museum in London; Anchorage Museum in Alaska; and the Library of Congress in Washington, D.C.
In 2012, he was named an USA Ford Fellow, and in 2014 he was honored as a Distinguished Alumni from the University of Kansas. He has received grants and awards from The National Endowment for the Arts, the Andy Warhol Foundation, Bonfil Stanton Foundation, The Pew Charitable Trust, AT&T, Lila Wallace Foundation, Louis Comfort Tiffany Foundation, and the Rockefeller Foundation.
Sharing his expertise and talent with the next generation of artists, Heap of Birds has taught at Yale University, Rhode Island School of Design, University of Capetown and the University of Oklahoma. Now retired from teaching at the University of Oklahoma, after 30 years of service, he continues to serve there as professor emeritus.
Heap of Birds received his bachelor's degree from the University of Kansas. Before earning his master's degree from the Tyler School of Art, he completed graduate level study at the Royal College of Art in London. He holds honorary doctor of fine arts and letters degrees from Massachusetts College of Art and Design in Boston, Emily Carr University of Art and Design in Vancouver, Canada, and California Institute of the Arts in Valencia.
Please register here.