The Social Responsibility of Architects: Civic Life, and the Built Environment
October 29, 2020 6:30 PM – 8:00 PM
Online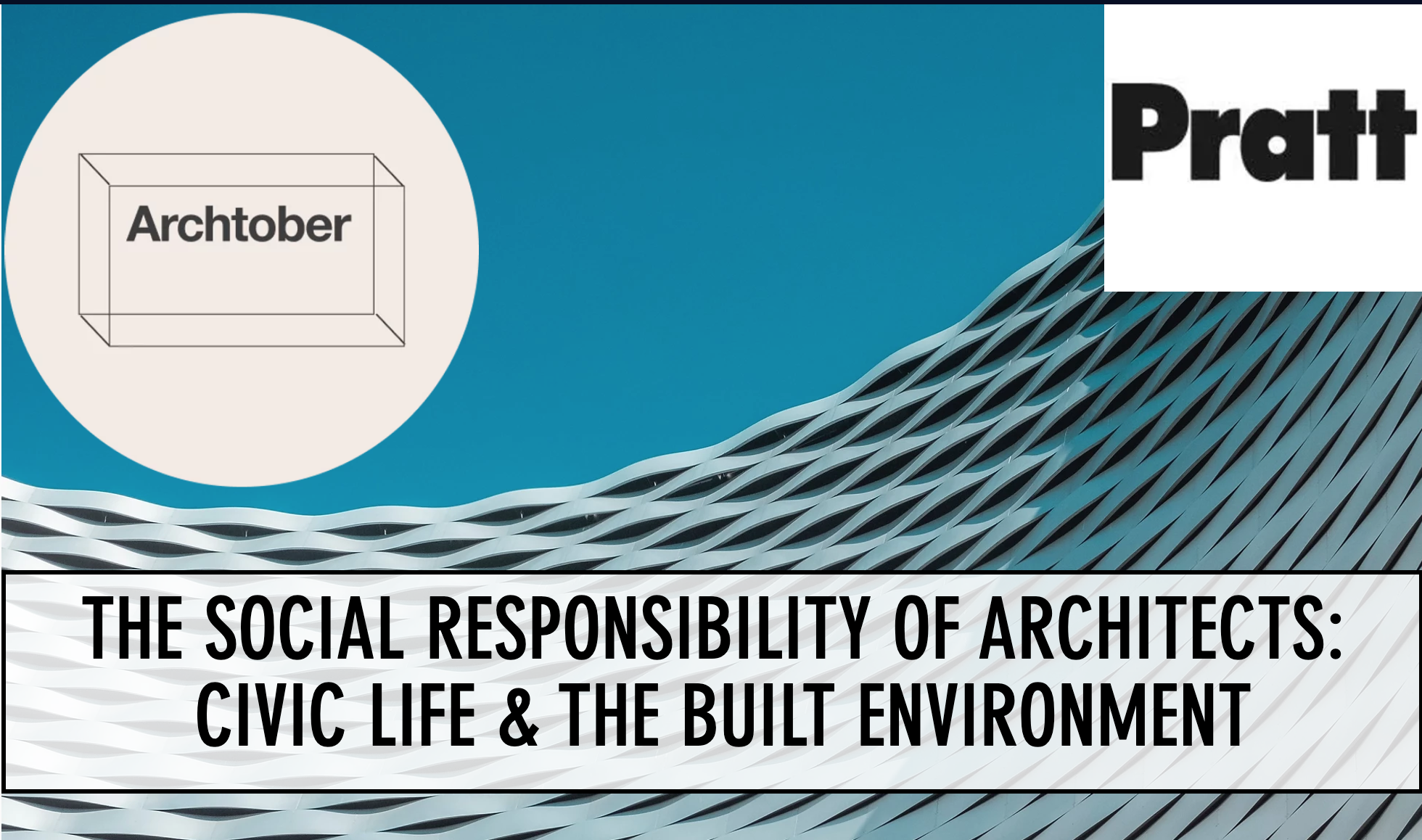 The School of Continuing and Professional Studies at Pratt Institute is proud to participate in Archtober, the 10th annual month-long festival of architecture activities, programs and exhibitions taking place during the month of October by presenting a panel discussion focused on issues of Diversity, Equity and Inclusion in architectural practice. Speakers include Kathryn H. Anthony, Karen Braitmayer, Joel Sanders, and Craig L. Wilkins.
This program will be hosted online. Details will be emailed to you post-registration.
Pratt Institute is committed to ensuring that persons with disabilities have a full and equal opportunity to benefit from the Institute's programs, services, and accommodations. If you have a disability-related access need, please contact us as soon as possible at sdevegh@pratt.edu.
EVENT WEBSITE: Click for more info