The Leslie Scalapino Lecture in Innovative Poetics: Tisa Bryant
November 7, 2018 5:00 PM – 7:00 PM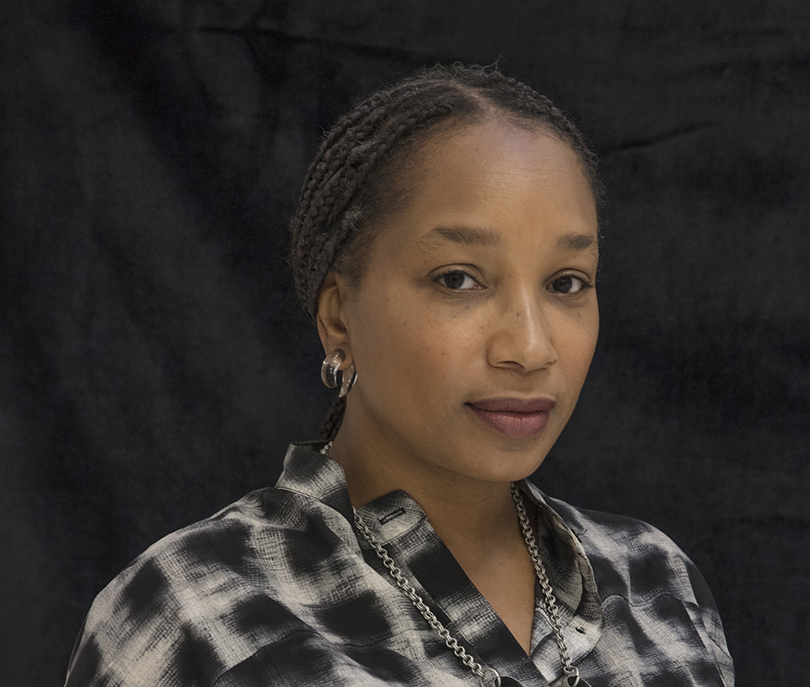 In Search of a Free State: Black Womanhood in the Archive of Dreams
Drawing from close reads of cinematic depictions of Black women and her own research on enslaved women in Barbados, Tisa Bryant explores the promise of literacy and the power of speculation as she contemplates the encounters, hazards and complicated yield of writing alongside the archive as a way of reckoning with dreams.
Tisa Bryant is the author of Unexplained Presence, a collection of fiction-essays on black presences in film, literature and visual arts; co-editor, with writer Ernest Hardy, of War Diaries, an anthology of Black male desire and survival in the age of AIDS, and co-editor of the cross-referenced literary journal, The Encyclopedia Project, which released its final book, Encyclopedia Vol. 3 L-Z, in 2017. She was a commissioned writer/researcher for Radio Imagination, a year-long Los Angeles celebration of science fiction writer Octavia Butler, produced by the Los Angeles arts organization, Clockshop, in collaboration with the Huntington Library in Pasadena, where the Butler Papers are held. Her collaboration with Ernest Hardy, The Black Book, a six-volume visual mixtape & love letter of film, video, literature, visual art and music that critically celebrates Black life, aesthetics, politics and culture, was presented at the Hammer Museum from 2015-2018. Her film essays on Black female subjectivity (and Prince!) have been screened at the Los Angeles Public Library, NonfictionNow, the Associated Writing Program's annual convention, and the Hammer Museum. Her writing has recently appeared or is forthcoming in literary journals and anthologies Flesh; Lana Turner; Letters to the Future: BLACK Women/RADICAL Writing, in the photography monograph, Middle Distance, and in the exhibit catalogs, Made in L.A. 2018 and Radio Imagination. Since 2016, she has served as editor of fiction and hybrid writing for Obsidian: Literature & Arts in the African Diaspora. Forthcoming books include The Curator, a novel of Black female subjectivity and imagined cinema, and Residual, writings on grief, longing, desire and archival research, from Nightboat Books. Tisa Bryant is Program Director of the MFA in Creative Writing at CalArts, where she teaches fiction and experimental forms.
The Leslie Scalapino Lecture in Innovative Poetics is an annual lecture series hosted by Pratt Institute with a focus on the critical analysis of innovative poetry, essays, plays and cross-genre work primarily by women poets. The series invites contemporary writers to present their work in the spirit exemplified by Scalapino's own critical writing and editorial vision as publisher of O Books.
Photo: Paul Sepuya