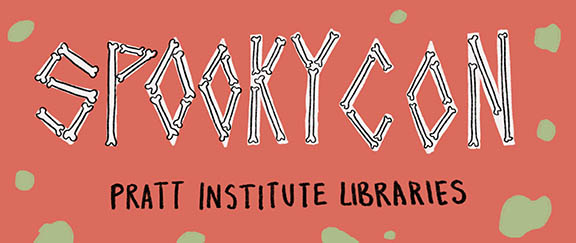 Writing Contest
Enter to win our annual flash fiction contest! Submit a 200-300 short story inspired by a spooky archival photo! Only current Pratt students may enter. Deadline for submission is Monday, October 24. For complete rules, and to view the photo, see Spookycon Event.
16mm Film Screenings
Join us for popcorn and a 16mm film screening of the 1922 classic "Nosferatu"! There will be 2 screenings: Tuesday, October 25 at 3pm in the Pratt Manhattan Library and Wednesday, October 26 at 7pm on the patio of the Brooklyn library!
Crafts
Visit us at both the Brooklyn and Manhattan libraries all month long for spooky coloring and decorations! Then, on Halloween come by for some exclusive stickers!