SPARK / Cultural Reckoning / Eating Together Again: Food Design & Social Change
November 17, 2020 12:30 PM – 2:00 PM
Online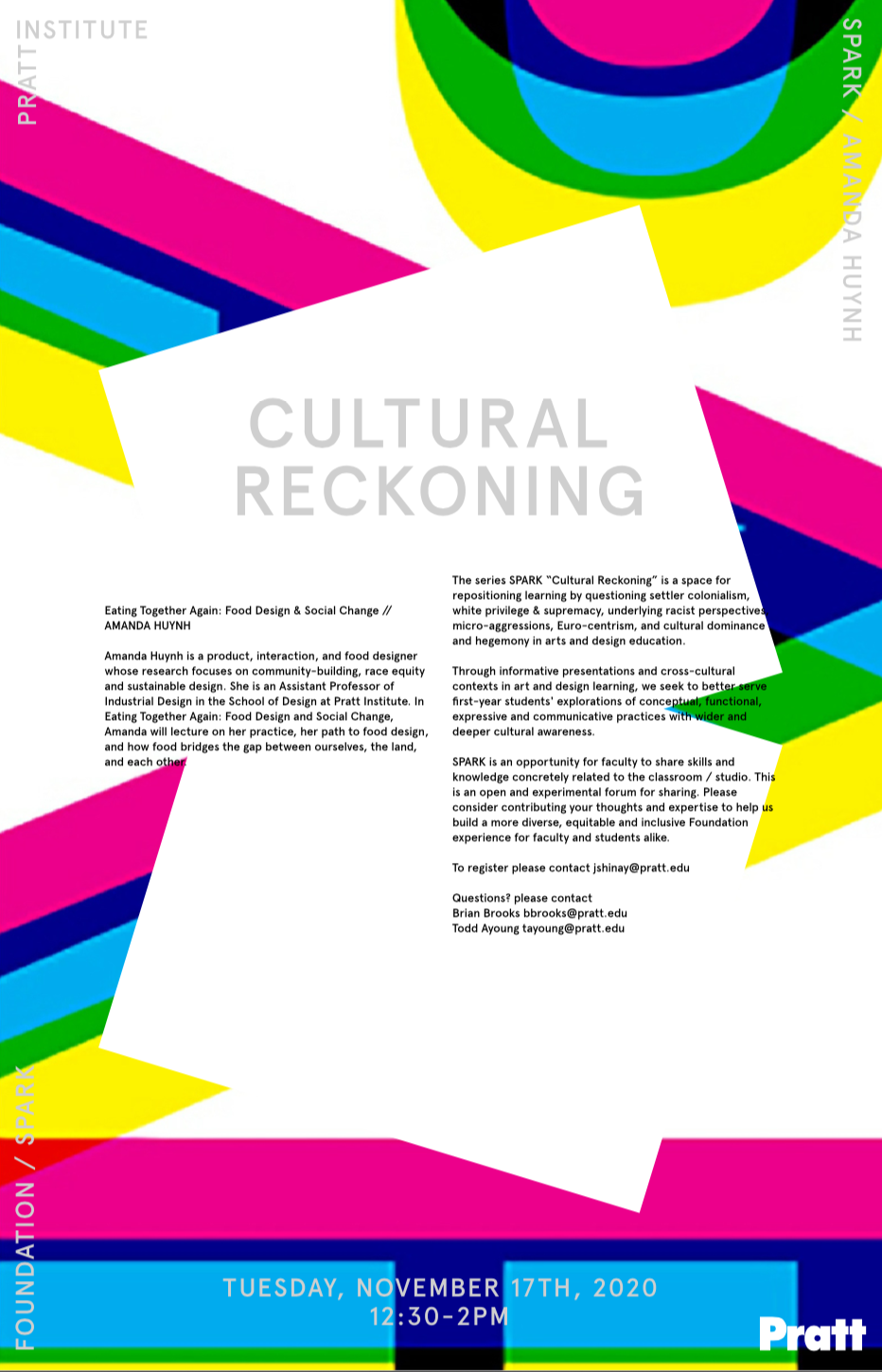 Amanda Huynh is a product, interaction, and food designer whose research focuses on community-building, race equity and sustainable design. She is an Assistant Professor of Industrial Design in the School of Design at Pratt Institute. In Eating Together Again: Food Design and Social Change, Amanda will lecture on her practice, her path to food design, and how food bridges the gap between ourselves, the land, and each other.
The Foundation series SPARK Cultural Reckoning is a space for repositioning learning by questioning settler colonialism, white privilege & supremacy, underlying racist perspectives, micro-aggressions, Euro-centrism, and cultural dominance and hegemony in arts and design education.
Through informative presentations and cross-cultural contexts in art and design learning, we seek to better serve first-year students' explorations of conceptual, functional, expressive and communicative practices with wider and deeper cultural awareness.
SPARK is an opportunity for faculty to share skills and knowledge concretely related to the classroom / studio. This is an open and experimental forum for sharing. Please consider contributing your thoughts and expertise to help us build a more diverse, equitable and inclusive Foundation experience for faculty and students alike.
Questions? please contact
Brian Brooks bbrooks@pratt.edu
Todd Ayoung tayoung@pratt.edu