SCPS Gallery: Danil Gertman – Like Nobody Watches Exhibition Opening Reception
September 13, 2018 6:00 PM – 8:00 PM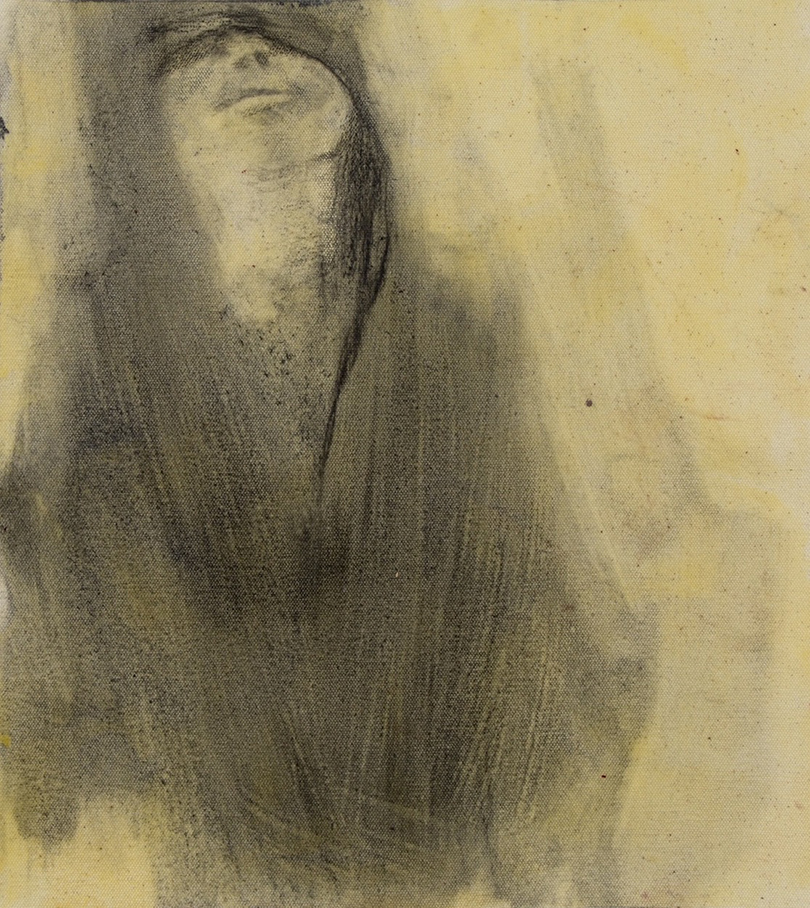 The School of Continuing and Professional Studies (SCPS) Gallery serves the interests of the Pratt community and the general public by mounting fine art exhibitions and public programs throughout the year.
The primary purpose of the SCPS Gallery is to showcase the technical and artistic excellence of the Institute's faculty and students and provide opportunities for informal public conversations around subjects offered by the SCPS Program, current events, and ideas of intellectual and social interest.
---
DANIL GERTMAN – LIKE NOBODY WATCHES
September 10-November 4
Opening Reception: September 13, 6–8 PM
Gallery Hours: 10 AM-6 PM, Monday–Friday; 10 AM-5 PM, Saturday and Sunday
Work by Danil Gertman
ARTIST STATEMENT
My most favorite childhood pastime was staring with a gaping mouth at every piece of crap around me. I gawked at everything: people, trees, buses, copulating cats, local drunks, funerals, weddings. My parents didn't like it. It could get you into trouble. In Soviet society people hardly liked to be an object for gawking, but it didn't matter–I stared at them stealthily.
I demonstrate my own thinking process through image, painting, and drawing. My themes come from the connections made by the immediate impression made between people, their environment, memories, and dreams. I collapse them into one single moment, that can be rendered as a painterly still image or dissected and presented as a lively visual flow of drawings and texts on large sheets of paper.
All the works presented in the SCPS Gallery at Pratt Manhattan, were completed during the past year. The thematic subjects were inspired by the people and the city, that I became lucky to engage with as a total novice in NYC. I would especially single out the New York subway in this context, where I spend about 3 hours daily.
The whole body of work can be divided as follows:
The canvas works embody concrete ideas. I see them as a direct result of my continuous analytical thinking process. Usually, they grow around a certain personality and that character's state of mind. Technically, they are fulfilled with combinations between oils, acrylic, and graphite or crayons.
The paper works are my attempt to render a more immediate thinking process as "unedited" drawing images and texts–revealing a certain interim substance between the canvas works, such as subconscious matters that are aligned with "automatic writing". Again, I use a mix of diverse materials from silverpoint technique and ink pens along with oils and acrylic.
With the watercolor works I am trying to render immediate associative chains, where color itself becomes the main character. In this instance, I believe watercolor is the most reasonable, fast and flexible material to "catch" it.
I believe these different approaches coalesce into one whole visual form in my attempt to make my creative thinking process, which has been impacted by the unique atmosphere of NYC, visible.
BIO
Danil Gertman sees himself primarily as a painter but works also on interactive video-art stage performances, animation installations, sound art and music collaborations. In 2005-2009 he was represented by Rosenfeld Contemporary Art gallery, Tel Aviv (www.rg.co.il). In 2008 he was awarded Young artist Prize in Art and Design by Ministry of Science, Culture, and Sport of Israel. Nominee of European festivals for visual effects and animation art. His exhibitions include several one-man shows and two museum shows in the Haifa Museum of Arts.
In 2017 he joined the MFA studio program, major Painting and Drawing at Pratt Institute. He was awarded with renewable Graduate Merit Scholarship in 2017, Prestigious Rogalski Scholarship Fund and Ross Scholarship in 2018.
Gertman was born in Sevastopol, former USSR in 1973. He emigrated to Israel in 1991. In 1993-1997 he was mentored by I. Barilev, former professor of Repin Academic Institute of Fine Arts (Sankt-Petersburg, Russia). After completing his BA in Fine Arts at Haifa University moved to Tel Aviv where he worked and lived until 2017.
He has a significant pedagogical experience, and has served as mentor at Maagan Michael Painting Studio, 2005-2017 where he developed and Instructed art courses for 2-4 year-olds Previously he worked as an art instructor with Holocaust survivors in Reuth (Tel Aviv) Rehabilitation Center, 2012-2015. Gertman currently lives in New York with his wife and two-year-old son.