School of Information Ethics & Technology Forum with Tim Wu
February 5, 2021 3:00 PM – 5:00 PM
Online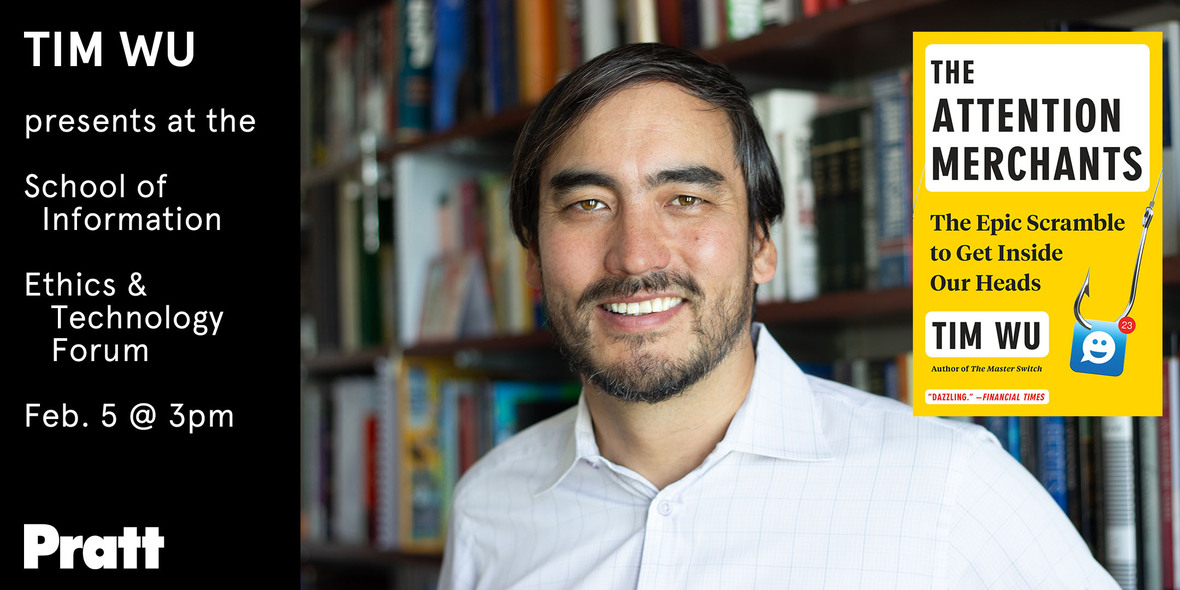 As New York evolves to become a major tech hub, and more graduates seek employment in large technology companies, it is necessary for our graduates to be critical, reflective, and thoughtful about their role and their employers' roles in the world. The annual School of Information Ethics & Technology Forum brings in thought leaders to discuss the most pressing issues on this topic with the Pratt Institute community.
Our inaugural guest speaker is Tim Wu, one of the most influential commentators on the tech industry and the future of America's information economy. A Silicon Valley veteran, Columbia Law School professor, and New York Times contributing writer, he is best known for coining the term "net neutrality." In 2014, Wu ran as the progressive Democrat candidate for lieutenant governor of New York. He is the author of four books including The Curse of Bigness, The Attention Merchants, and The Master Switch, which has won wide recognition and various awards.
Introductory remarks will be made by Pratt Institute President Frances Bronet.
Open to the Pratt Community. To attend via Zoom on Feb 5 at 3pm, please access with your Pratt Google Account the following page for Zoom information.