Black Technopoetics
October 24, 2022 6:00 PM – 7:30 PM
Pratt Manhattan 144W 14th Street NY NY 10011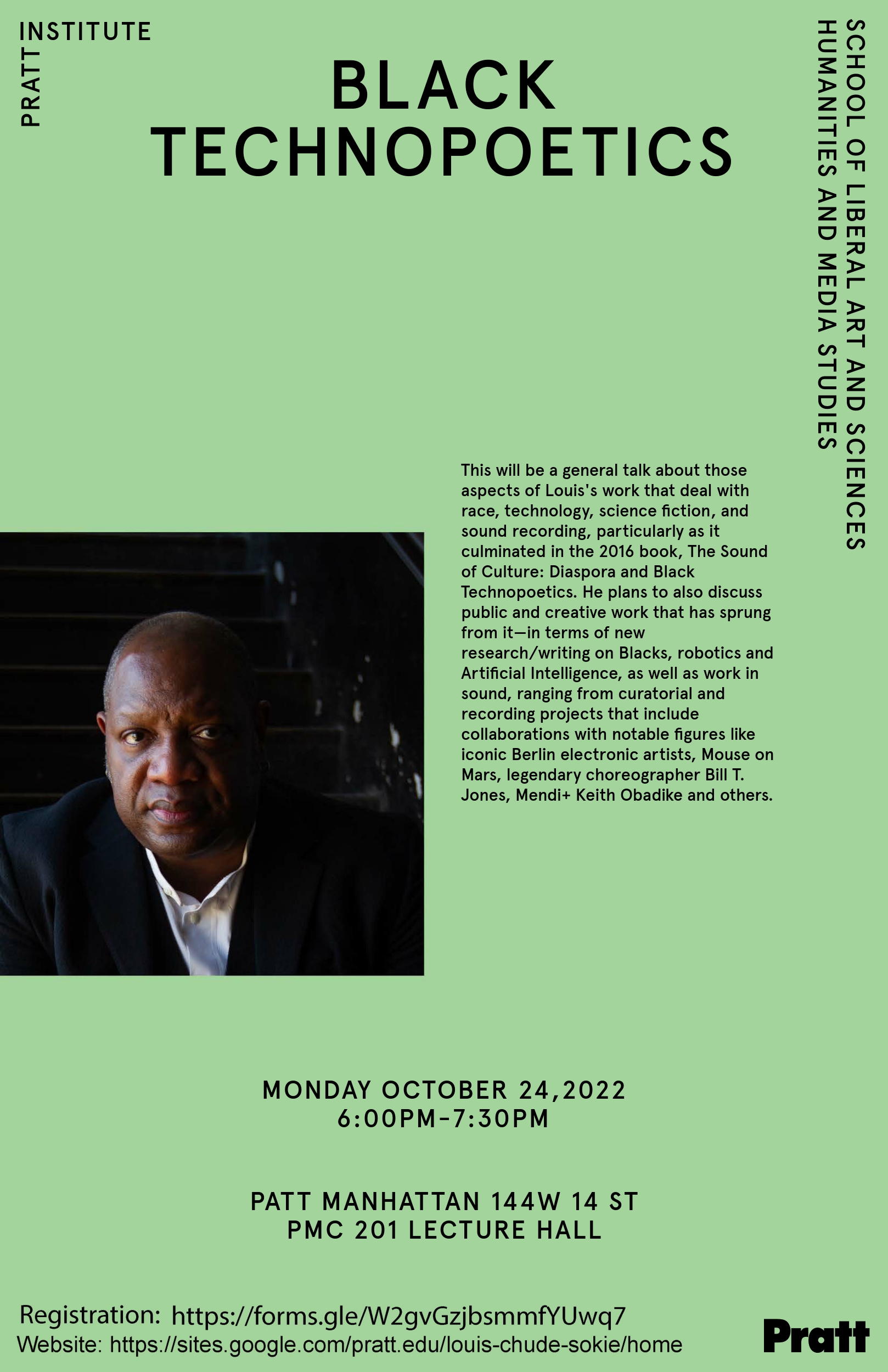 Louis Chude-Sokei teaches at Boston University and directs the African American and Black Diaspora Studies Program. Scholarly work includes the award-winning
The Last Darky: Bert Williams, Black on Black Minstrelsy and the African Diaspora (2005), The Sound of Culture: Diaspora and Black Technopoetics (2015)
and the acclaimed memoir,
Floating in A Most Peculiar Way
(2021)
.
He is Editor in Chief of
The Black Scholar
, one of the oldest and leading journals of Black Studies and founder of the sonic art and archival project,
Echolocution
.
Other projects include collaborations with German electronic musical icons, Mouse on Mars, and legendary choreographer Bill T. Jones. Chude-Sokei was also a curator of Carnegie Hall's 2022 Festival of Afrofuturism.