Pratt Trail Network Design Charrette
April 20, 2023 4:30 PM – 6:30 PM
Student Union- Conference Room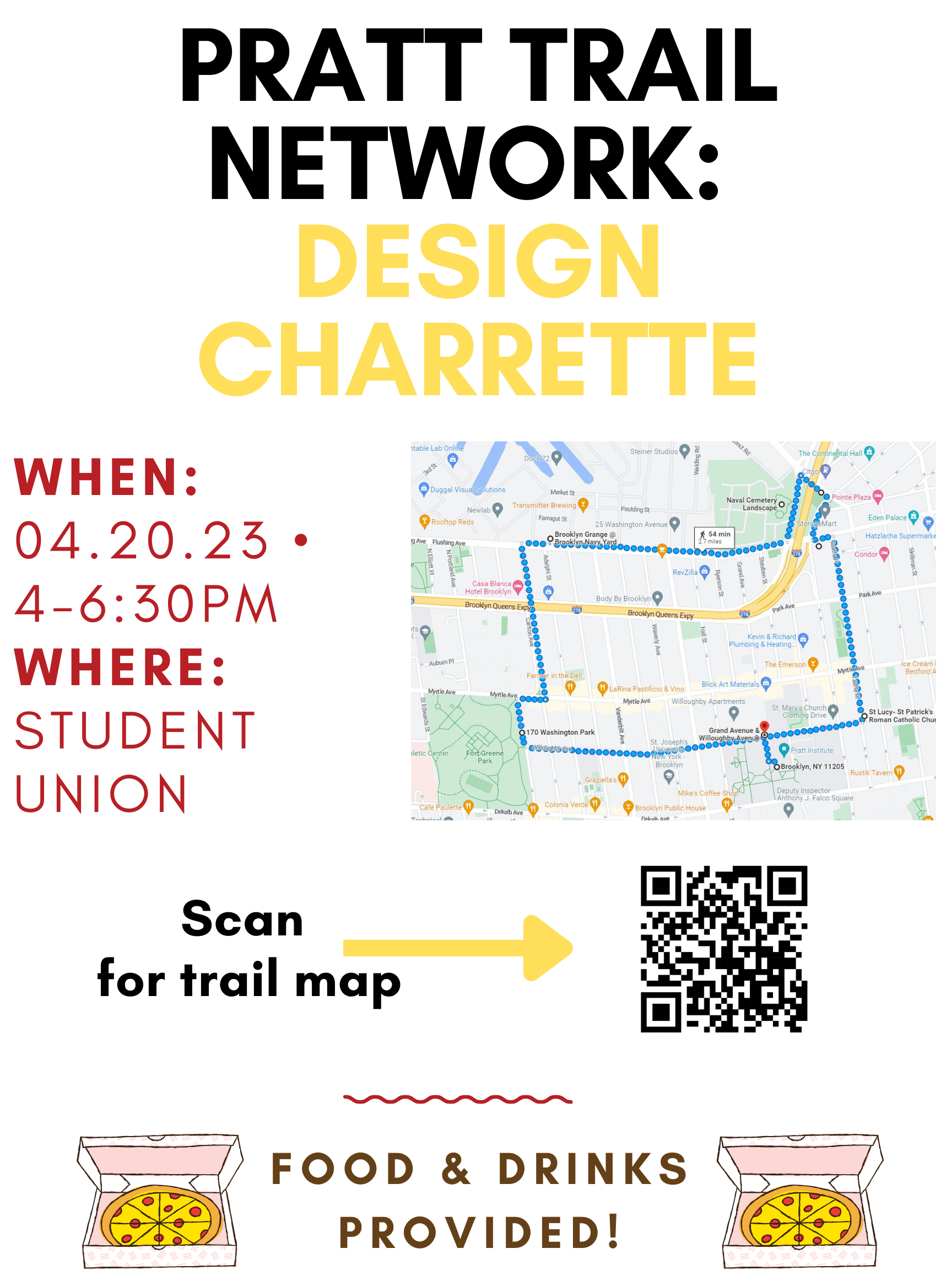 The Pratt Trail Network is hosting a design charrette on Thursday, April 20, 4pm – 6:30 at Pratt's Student Union *this is a rolling event, so come by whenever is convenient for you!
If you're on this list, we're keen to hear your thoughts on the trail route, what should be studied along it, and how our urban trail may be best used by students, teachers and the community at large.
Food and drink will be provided!