Pratt Presents Conversations On Creativity With Questlove With Rashid Johnson
December 9, 2020 7:00 PM – 8:30 PM
Online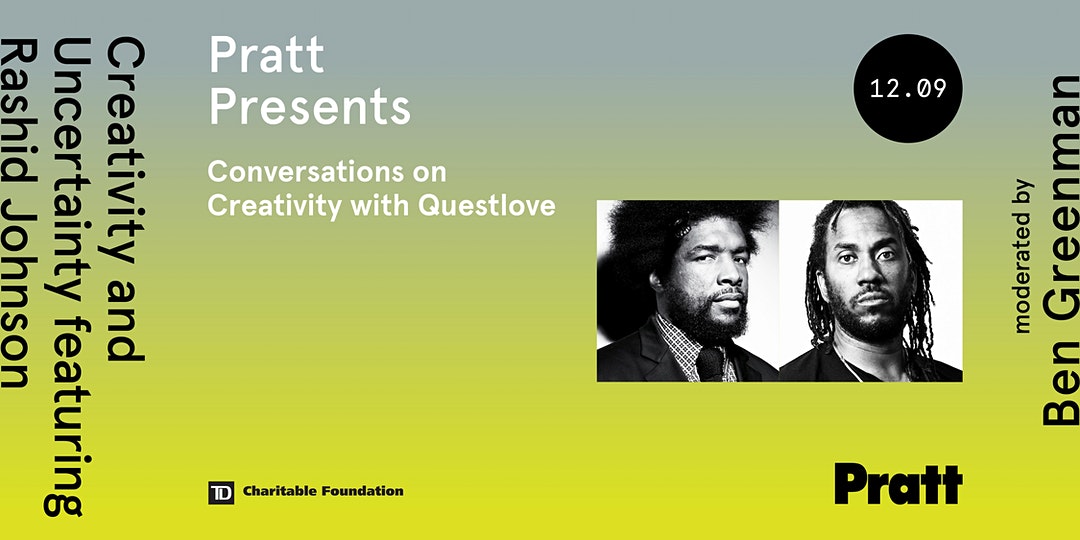 An online Pratt Presents event
Free and open to the public; reservations required: Click Here
Don't miss the continuation of Pratt Presents popular series with Questlove, in which he engages with artists and visionaries to explore different aspects of creativity and the creative process. Questlove — producer, musician, designer, culinary entrepreneur, and New York Times best-selling author — will be joined by acclaimed multi-media artist Rashid Johnson for a conversation about how to sustain creativity in times of uncertainty.
Previous events in the Creativity series have featured comedian and social critic Baratunde Thurston, acclaimed filmmaker Ava DuVernay, visual artist Hank Willis Thomas, and, most recently, comedian, best-selling author, and Pratt alumna Phoebe Robinson. New York Times best-selling author Ben Greenman is the series moderator.
Pratt Presents is generously supported by The TD Charitable Foundation.