Pratt Presents and Phaidon bring you an Evening with Photographer Steven Klein
November 1, 2022 6:30 PM – 8:00 PM
Higgins Hall Auditorium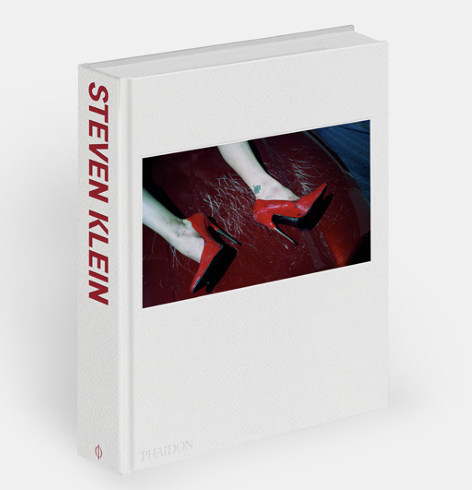 Pratt Presents and Phaidon bring you
An Evening with Legendary Photographer Steven Klein
Moderated by Dennis Freedman, Founding Creative Director, W magazine
Co-presented by Pratt's School of Design and Pratt's School of Art
Tuesday, November 1, 2022
6:30 PM
Higgins Hall Auditorium
61 St. James Place
Free and open to the public, Reservations Required.
This special evening celebrates the publication of Steven Klein's first and only monograph, published by Phaidon and edited by author Mark Holborn. Steven Klein is a showcase of the extravagant, hyperreal creations and singular vision that have made him one of the fashion world's most influential photographers and most cunning provocateurs.
The book includes images originally published in magazines such as Interview, W, Vogue, Vogue Italia, Vogue Paris, Vogue Hommes, and i-D, among many others, and features iconic cultural figures including Madonna, Brad Pitt, Kim Kardashian, and Kanye West. Although his subjects comprise some of the most photographed people in the world, Klein has the ability to make them almost disappear into the narrative of his imagination. His images blur the line between fiction and reality, resulting in stunning tableaux that only exist within his fantastical worlds. Klein will be in conversation about his life and career with Dennis Freedman, founding creative director of W magazine and former creative director of Barney's. A book signing will follow the discussion.
Steven Klein has worked with notable clients including Balenciaga, Dolce & Gabbana, Tom Ford, Alexander McQueen, and Louis Vuitton. His work has also been exhibited at galleries and museums globally such as Deitch Projects, Gagosian, and the International Center of Photography, among others.
Dennis Freedman is a creative director and art director who has contributed to the visual and experiential iterations of fashion for four decades and counting. Based in New York, he was the founding creative director of W magazine and the creative director of Barneys New York. He now consults for design galleries and fashion brands including Maison Margiela and Christian Louboutin.