Pratt Photography Lectures: Sam Contis in Conversation with Andrianna Campbell
March 21, 2018 7:00 PM – 9:00 PM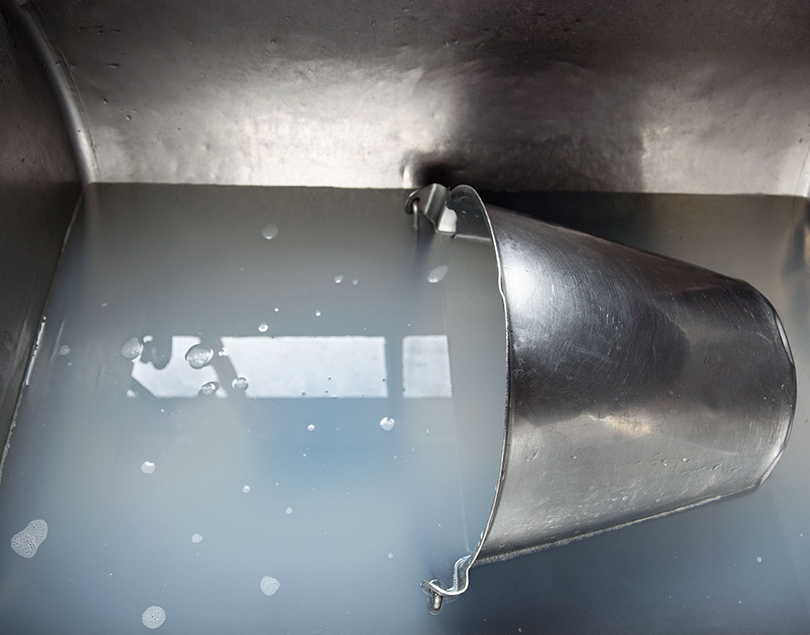 Pratt Photography Lectures featuring Sam Contis in conversation with Andrianna Campbell has been postponed due to inclement weather. We plan to reschedule and will post as soon as possible with the updated event information. Thank you!
Sam Contis lives and works in California. Her work has been shown internationally with recent exhibitions in Los Angeles, Amsterdam, Antwerp, and London, and solo shows at the Berkeley Art Museum and Pacific Film Archive and Klaus von Nichtssagend Gallery in New York. She is a recipient of the 2017 Nancy Graves Foundation Artist Grant, the2016 Aaron Siskind Foundation Fellowship, and the Tierney Fellowship. Contis's work is represented in the collections of the Los Angeles County Museum of Art, the Yale University Art Gallery, and the Whitney Museum of American Art. Deep Springs, her first book, was published by MACK last year and was shortlisted as best first PhotoBook byAperture and Paris Photo. In 2018, her work will be on view in Being: New Photography 2018 at the Museum of Modern Art from March through August 2018.
Andrianna Campbell is a doctoral candidate in the Department of Art History at the CUNY Graduate Center, where she specializes in art of the modern and contemporary period. Her doctoral research focuses on Norman Lewis and Abstract Expressionism. Alongside her scholarly research, she is the author of essays and reviews on contemporary art for Artforum, Art in America, Frieze, and Mousse. In 2016, Campbell was a co-editor of Shift: A Graduate Journal of Visual and Material Culture and a special edition of the International Review of African American Art dedicated to Norman Lewis. Campbell is a founding co-editor of the peer-reviewed journal apricota. She has taught at Parsons, the New School for Design, and Yale University. She is the recipient of numerous fellowships and awards including the Dean K. Harrison Fellowship, the Preservation of American Modernists Award, the Library Fellowship from the American Philosophical Society, the Andrew W. Mellon Fellowship at the Dia Art Foundation, the Dissertation Writing Fellowship at the New York Public Library, the CASVA Twelve-Month Chester Dale Fellowship from the National Gallery of Art, and is a Robert Rauschenberg Foundation Resident for 2018.
Book signing for Deep Springs to follow at 8:30 PM.
Lectures are free and open to the Pratt community and to the public. Doors open at 6:30 PM for Pratt students, faculty, and staff. Doors open to the public at 6:45 PM. Space is limited.
Image: Sam Contis, Milk Pail, 2013, copyright Sam Contis, courtesy of the artist, Mack Books and Klaus von Nichtssagend Gallery