Pratt Photography Lectures: Paul Mpagi Sepuya
February 13, 2019 7:00 PM – 8:30 PM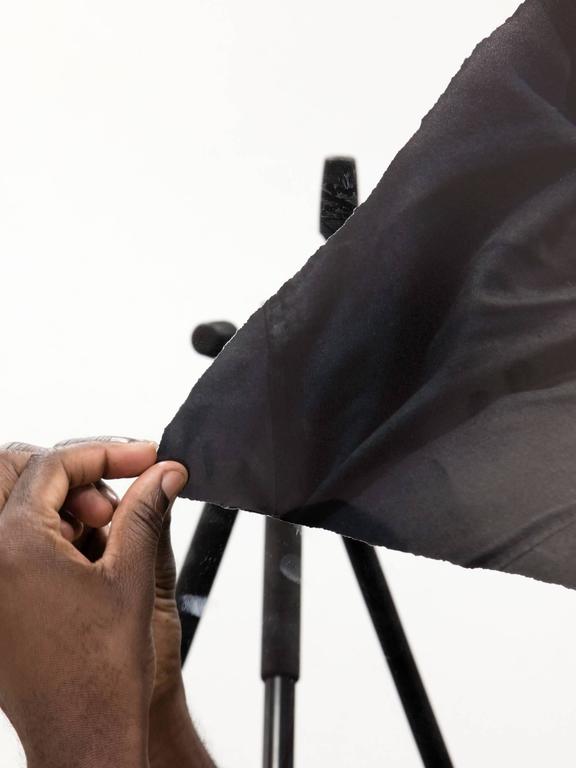 Pratt Photography Lectures is a series presented by Pratt's Photography Department to feature a diverse range of photographers, critics, and curators speaking about their work.
Paul Mpagi Sepuya, born in San Bernardino, CA in 1982, lives and works in Los Angeles, where he received an MFA in photography at UCLA in 2016. From 2000-2014 Sepuya resided in New York City, receiving a BFA from New York University's Tisch School of the Arts in 2004. Sepuya became known for his 2005-2007 zine series "SHOOT" and first monograph, "Beloved Object & Amorous Subject, Revisited" (2008), along with contributions and features in BUTT Magazine, and participation and collaborations in the re-emergence of queer zines culture of the 2000s. He went on to participate in Artist-in- Residence programs at the Lower Manhattan Cultural Council, the Center for Photography at Woodstock, The Studio Museum in Harlem and Fire Island Artist Residency.
Sepuya's work is in the permanent collections of the Museum of Modern Art, New York; the Whitney Museum of American Art, New York; the Guggenheim Museum, New York; the Studio Museum in Harlem; the International Center for Photography, New York; the Cleveland Museum of Art, the Milwaukee Art Museum and the Carnegie Museum of Art, Pittsburgh; among others. Solo exhibitions include Dark Room at Document, Chicago in 2018 and Dark Room at team (bungalow), Los Angeles and Figures, Grounds and Studies at Yancey Richardson Gallery, New York, both in 2017. His work was featured in Being: New Photography 2018 at the Museum of Modern Art, and Trigger at the New Museum, New York, in 2017. His first European museum exhibition, Double Enclosure will open this fall at Fotomuseum Amsterdam. Sepuya's work has been covered and published in ARTFORUM, Aperture, The New Yorker, The New York Times, Art Review, Frieze, Art in America, Monocle, Osmos, The Nation, and he is a recipient of the 2017 Rema Hort Mann Foundation's grant for Los Angeles artists.
Image credit: Paul Mpagi Sepuya, Figure Ground Study (_Q5A2086), 2016, archival pigment print, 24×32 inches, from the project Figures Grounds and Studies