Internal Event
Pratt Brooklyn Ice Box Challenge Reveal
May 8, 2023 12:00 PM – 2:00 PM
200 Willoughby Avenue Brooklyn, NY 11205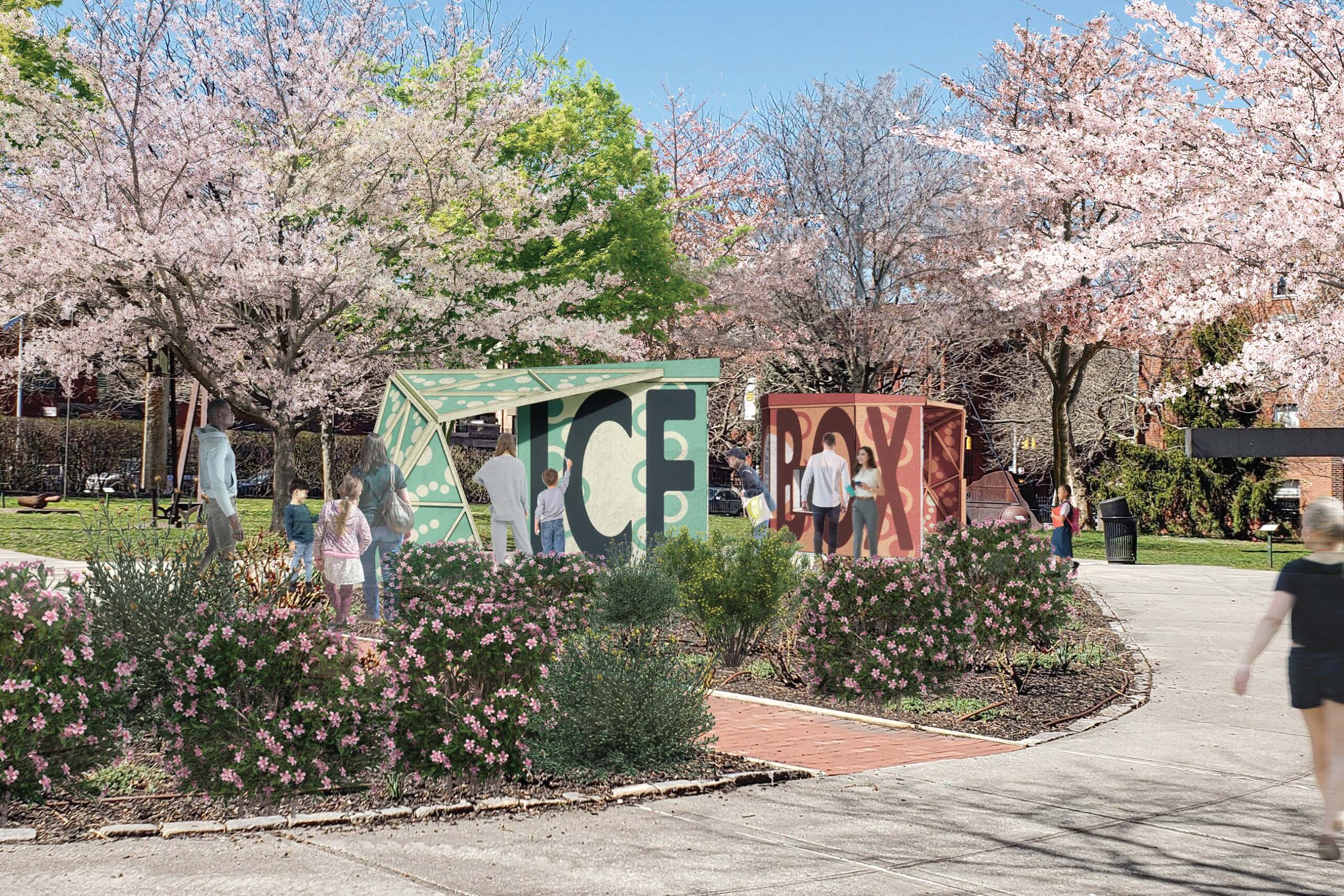 Passive House For Everyone! (PHFE) and Pratt SoA invite you to the First-Ever US Student Design-Build Ice Box Challenge, hosted by the Pratt Institute. Join us as we celebrate the tremendous effort of Pratt architecture students and learn about Passive House building science, which creates energy-efficient buildings that support climate action.
The challenge will take place on the Brooklyn campus from May 1st to May 8th. Pratt architecture students have built two ice box structures: one built to "Passive House" standards and the other to local building regulations. The structures will be filled with ice and left outside for one week to see which structure kept out the heat better.
On May 8th, we will reveal the results of the experiment in a live event with guest speakers, student presentations, live music, and refreshments. The event will be located in the Rose Garden on the Brooklyn Campus, between the Library and the ISC Building. Please RSVP here if possible to ensure appropriate accommodations.
From May 1st to May 7th, schools or groups interested in a guided tour and lesson about Passive House can schedule a visit with Professor In Cho and her students, the creators of these experiment structures. Please visit www.passivehouseforeveryone.org/ice-box-cal to schedule a visit.
Don't miss this exciting opportunity to learn about energy-efficient buildings and climate action for environmental and social resilience. For more information, please visit www.iceboxchallenge.org. For further inquiries, please email info@passivehouseforeveryone.org.
Pratt Student Participants: Kelsey Delahunt, Jeremias Emestica, Khushali Jain, Tyler Haas, Yuxin Li, Emerald Liang, Angie Widjaja, Maxwell Wolfe, Shruti Sridhar, Vivian-Weiwei Sun
Pratt Visiting Professor: In Cho AIA, CPHD, Co-Founder of "Passive House For Everyone!" (PHFE)